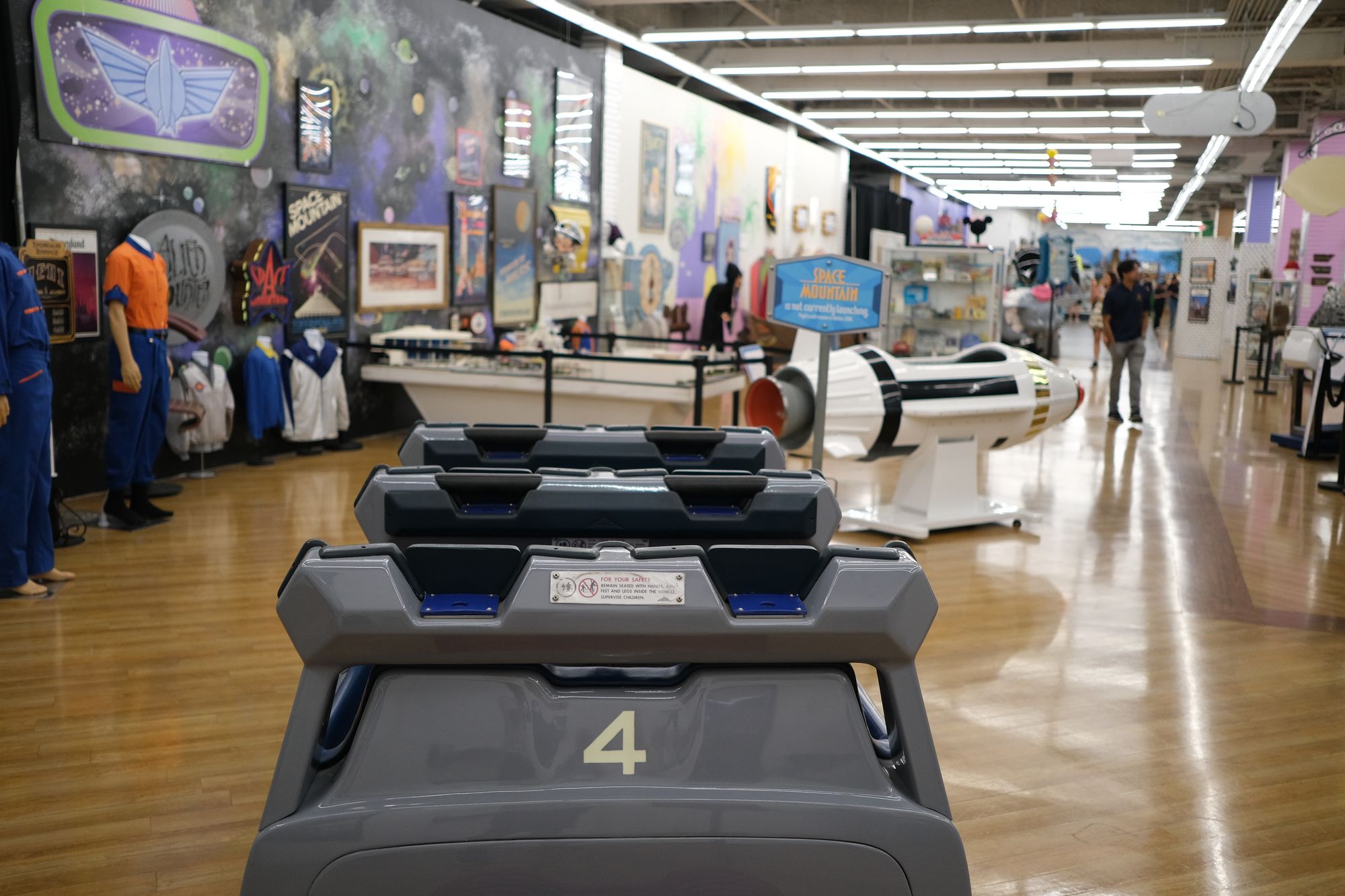 The Joel Magee Disneyland Collection
A collection of photos from the Van Eaton Gallery exhibit at the Burbank Town Center, running from June 28, 2023 to July 16, 2023.
About the Exhibit
Hosted by Van Eaton Galleries, this collection of Disney Parks memorabilia is/was set to be auctioned off. The collection ranged anywhere from park tickets and park maps, all the way to ride vehicles and attraction props. It's quite an impressive collection and this is just a small subset of what to be auctioned off.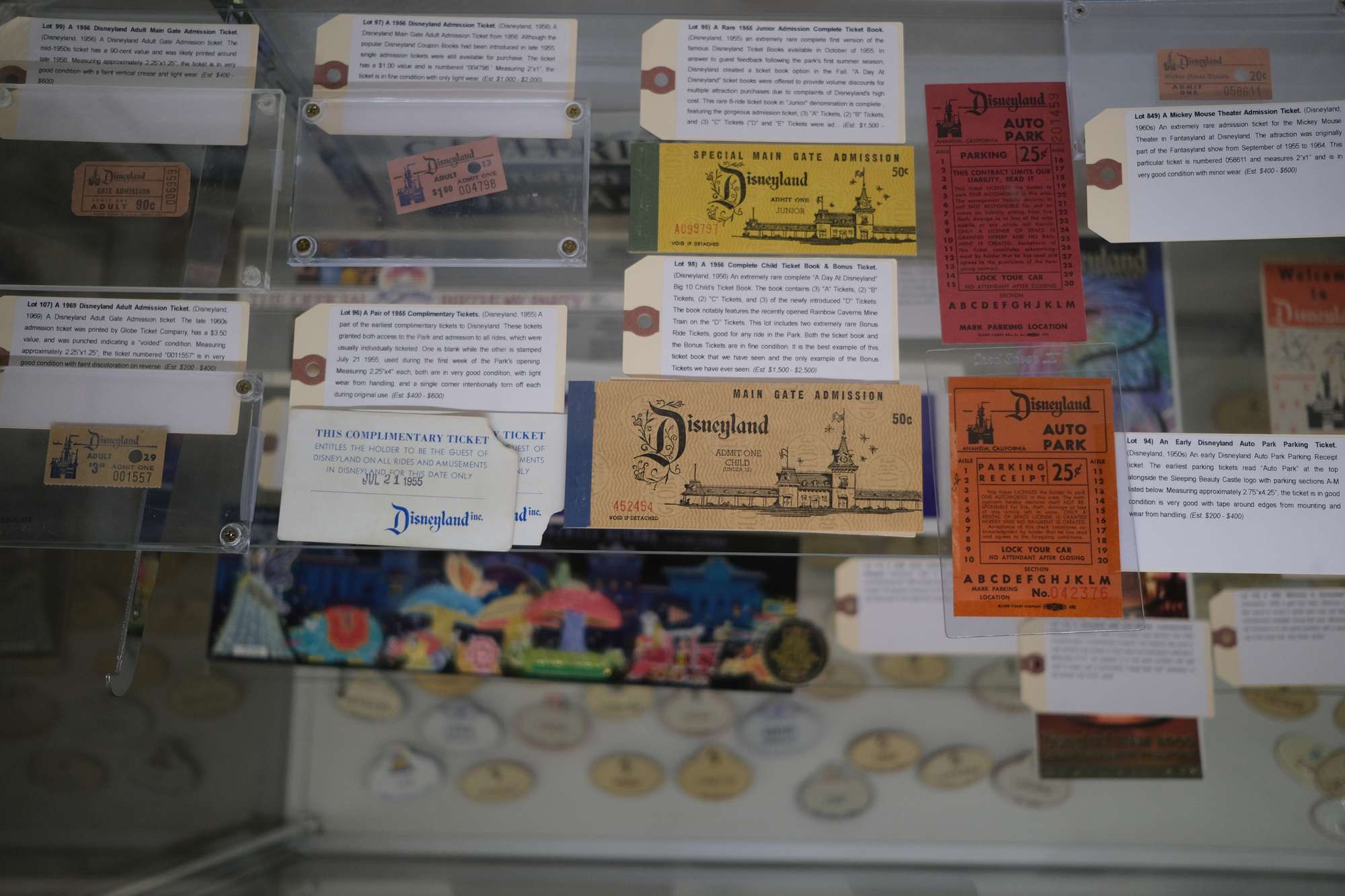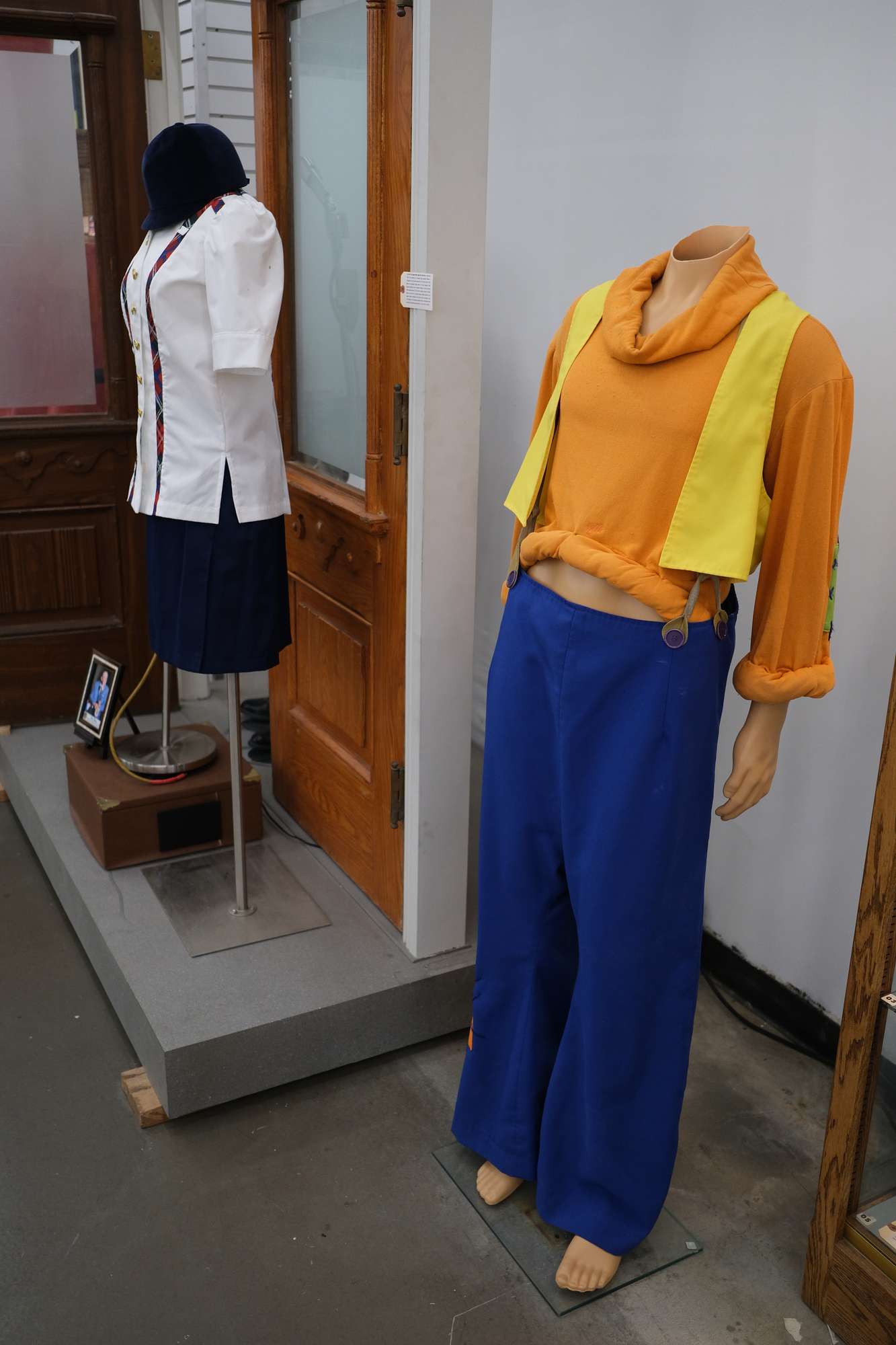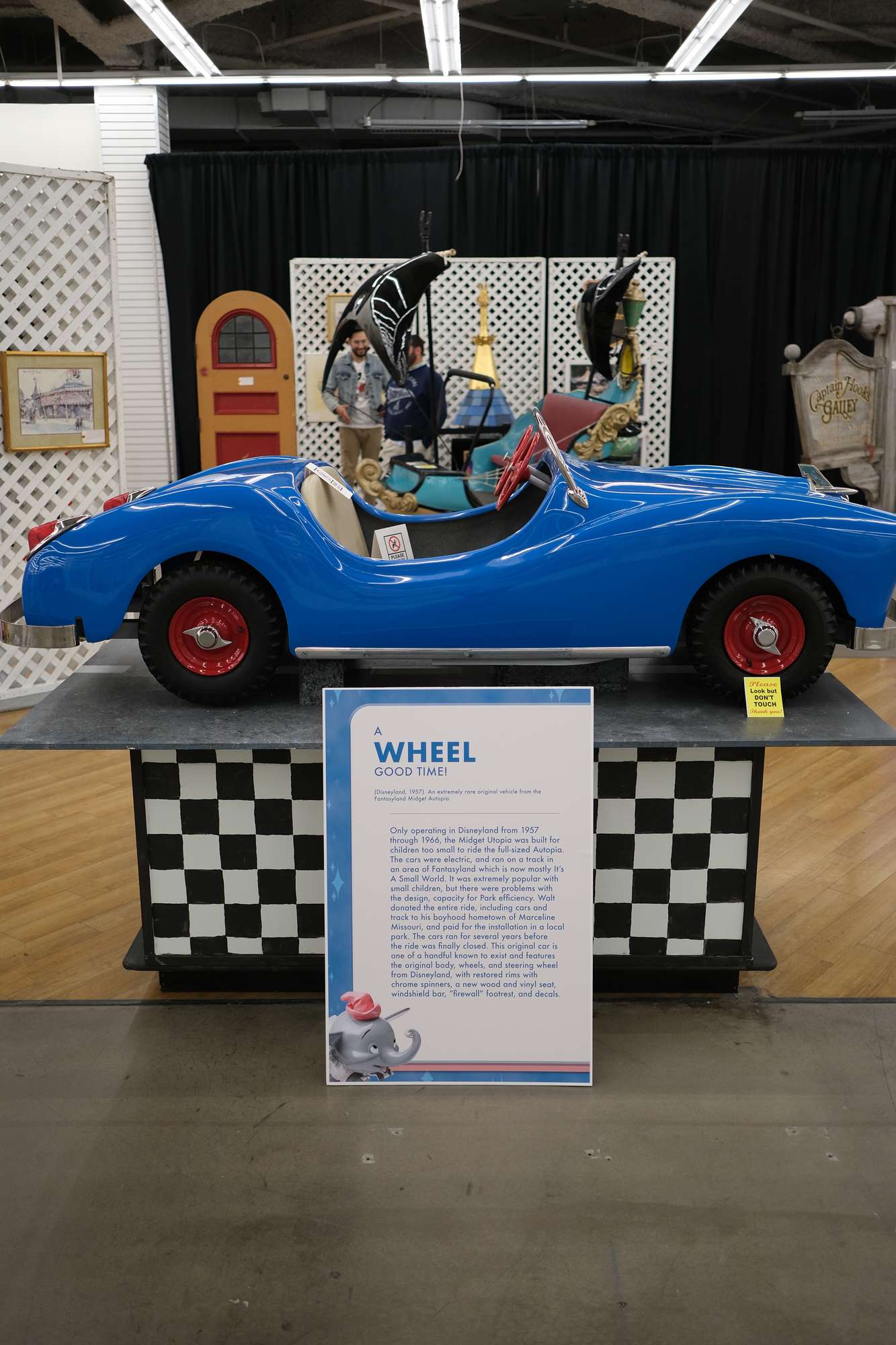 Disneyland Maps Collection
Upon entering the exhibit, the first thing you will see is a huge collection of Disneyland Park Maps, starting as early as 1958. It was interesting to see the earlier maps which showed things like Liberty Square and Edison Square, lands which were never built, and an early drawing of Space Mountain.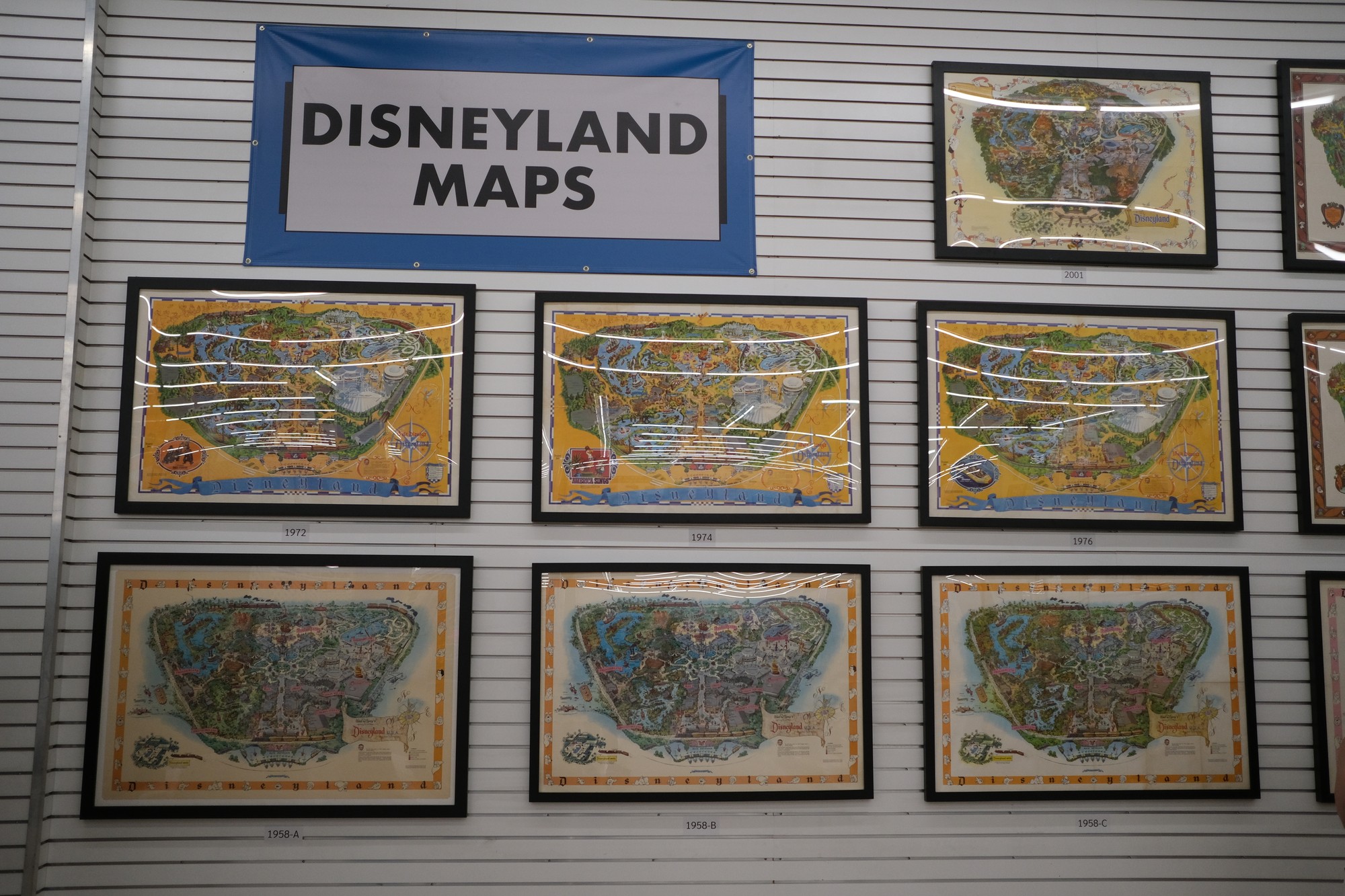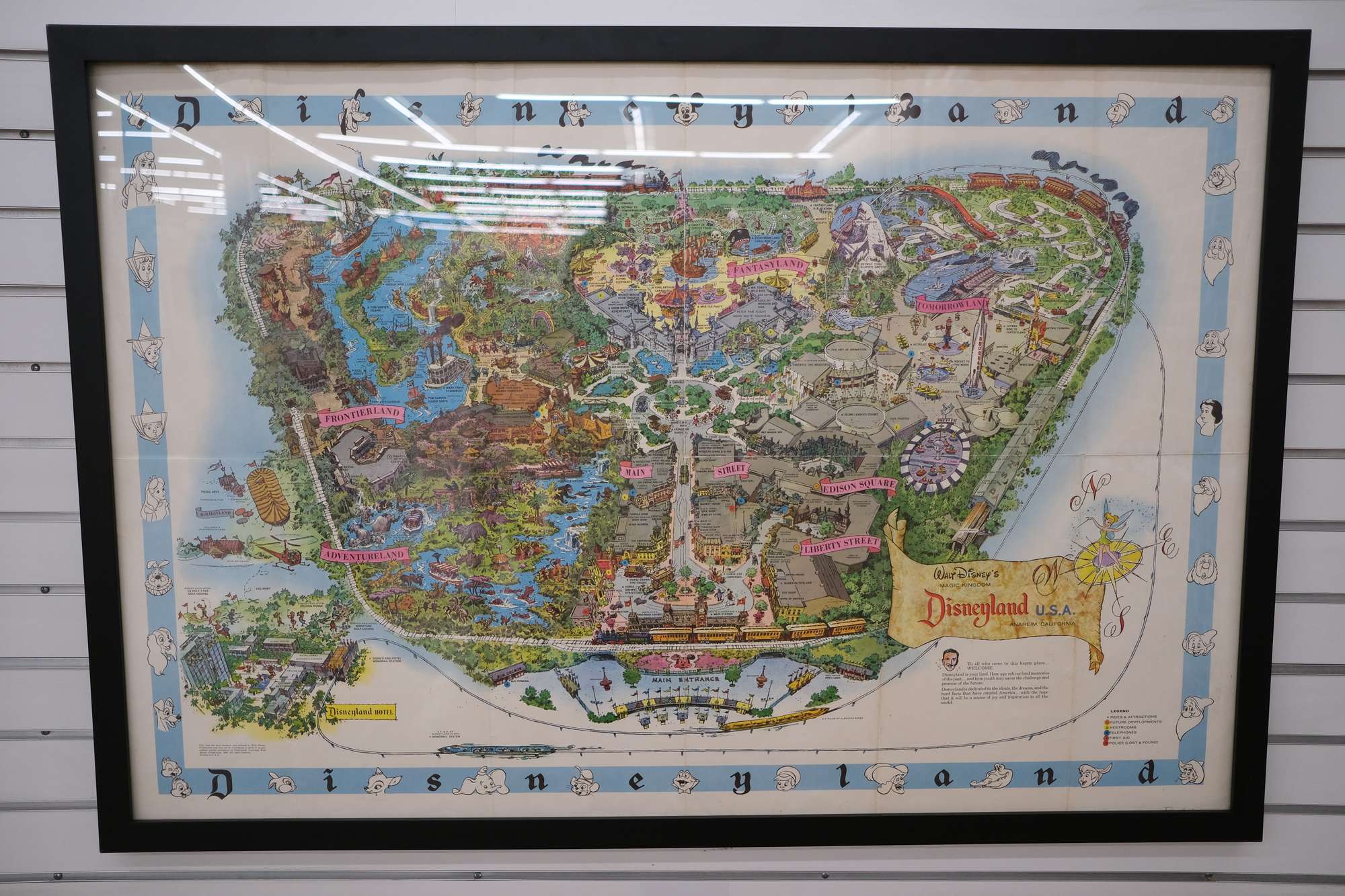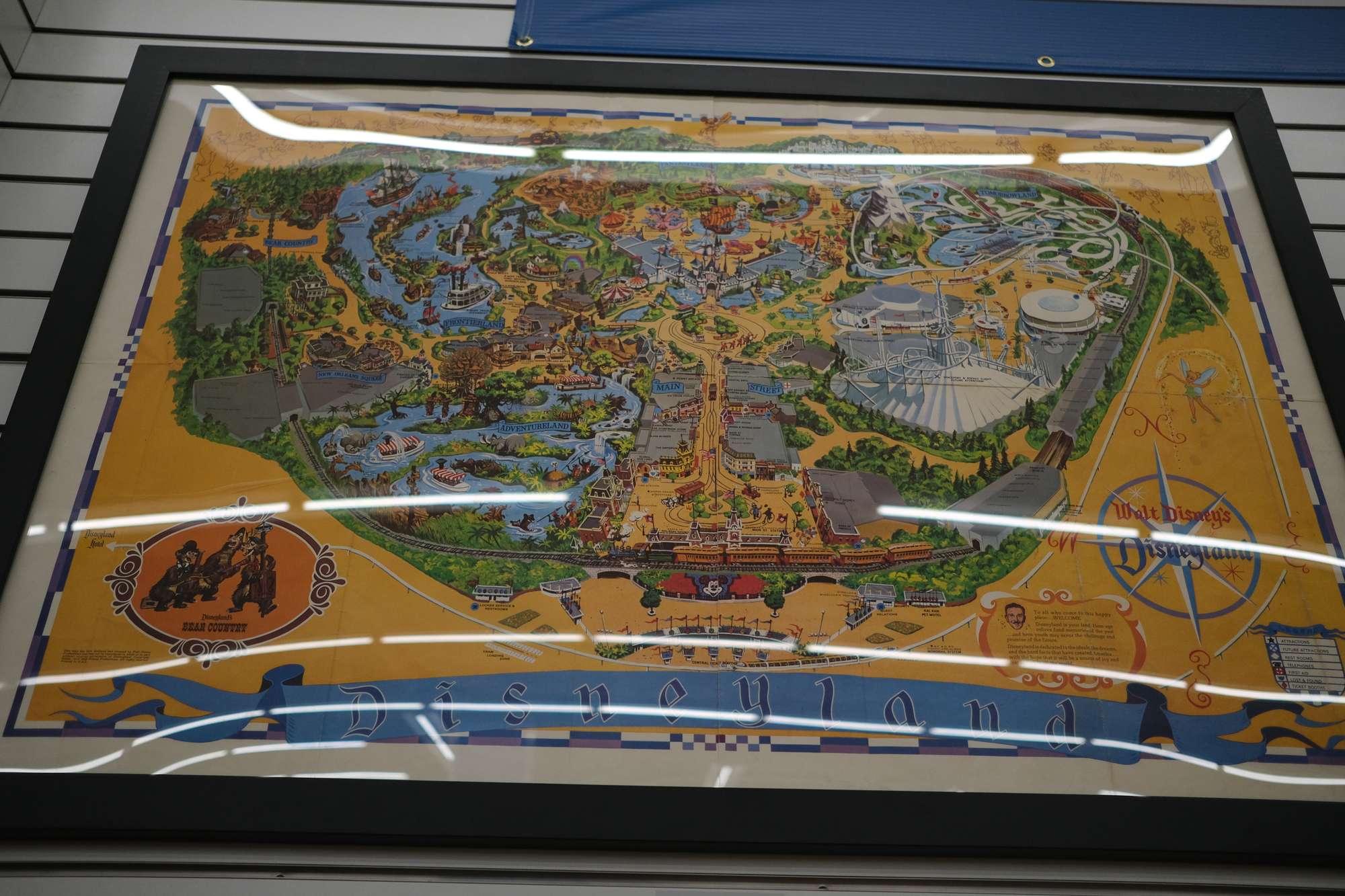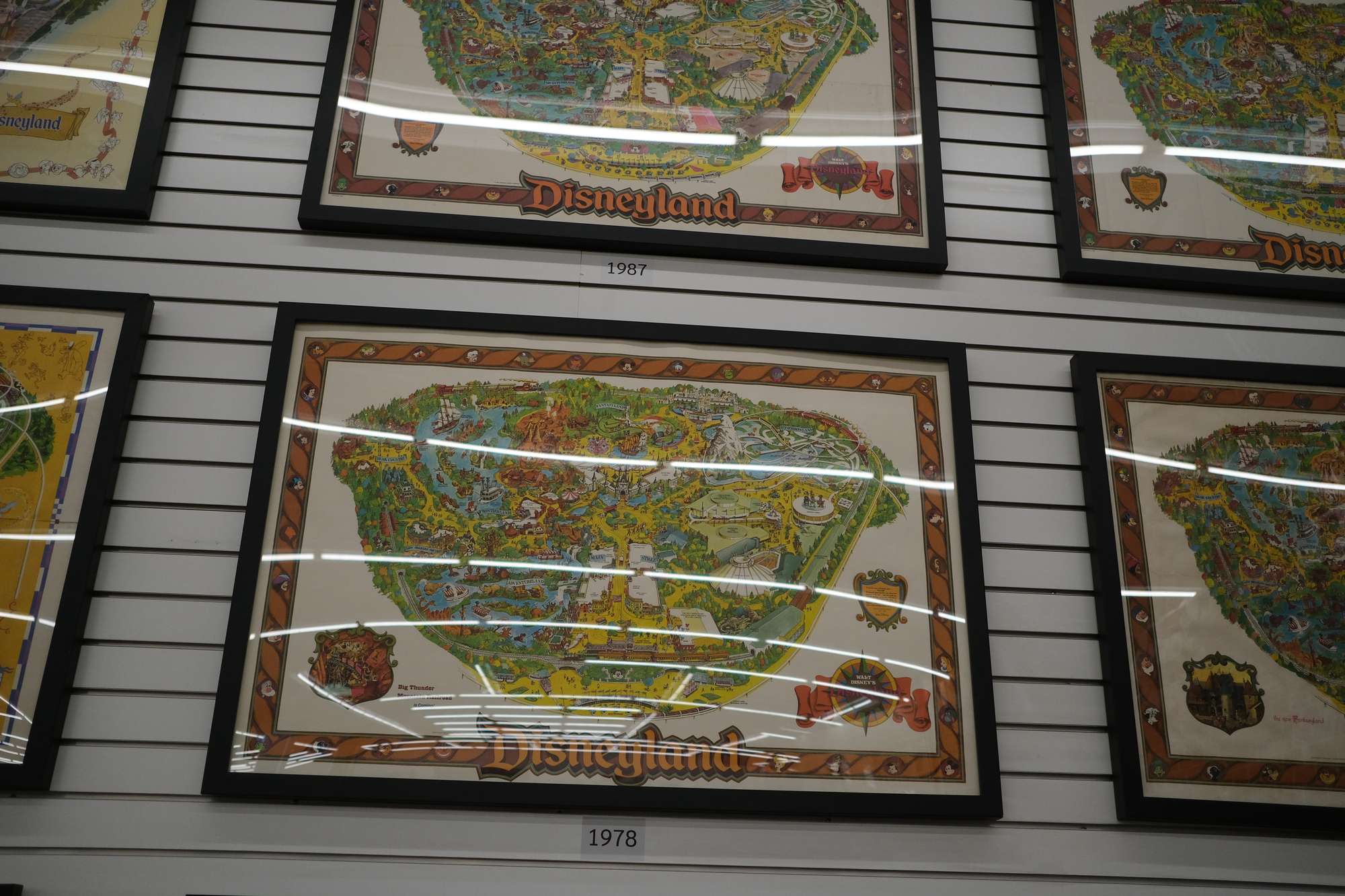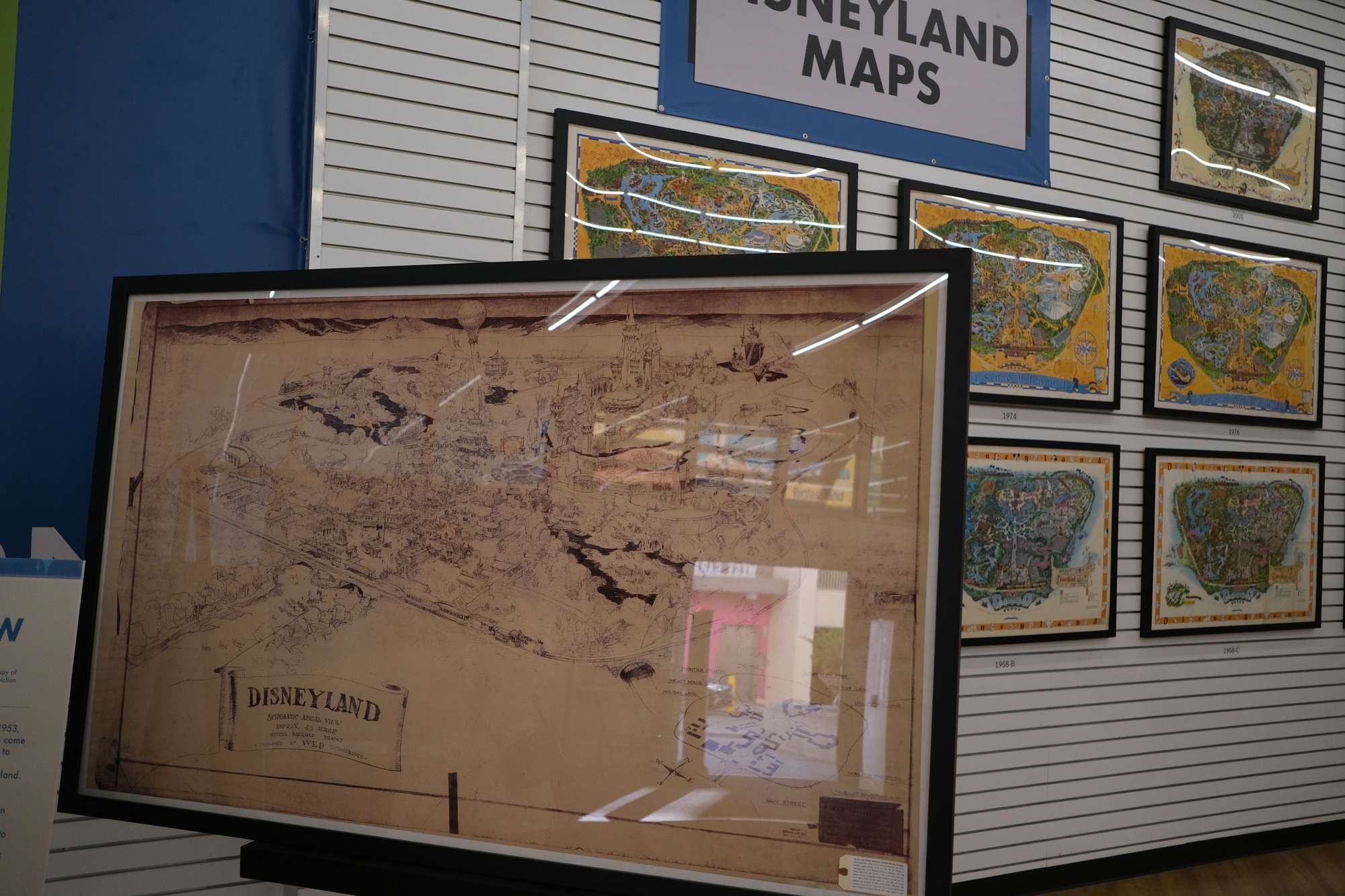 The Random Trinkets
There's a large collection of random items from the parks, ranging from tickets, costumes, merchandise, and more. Here's a small selection of what they had.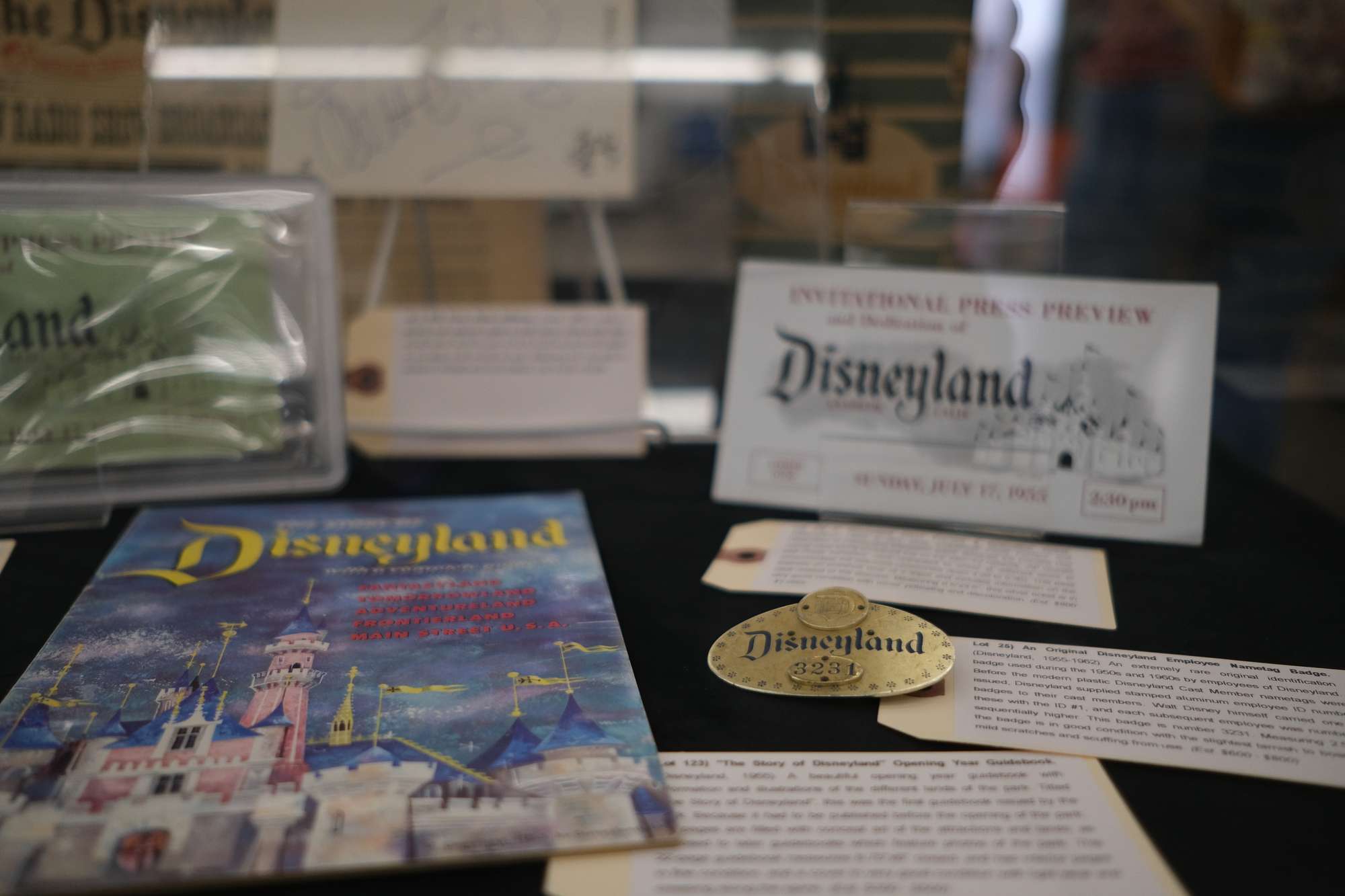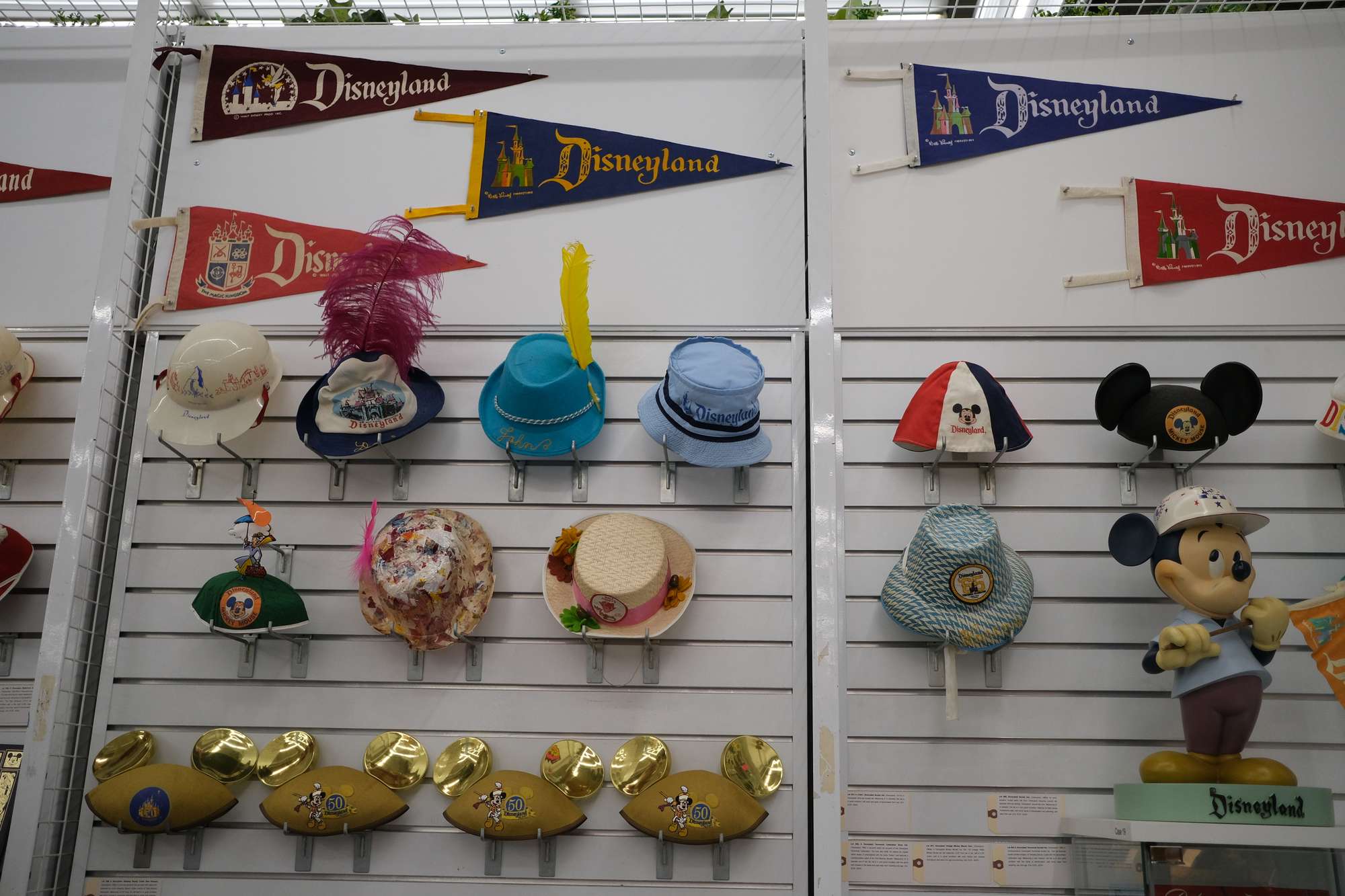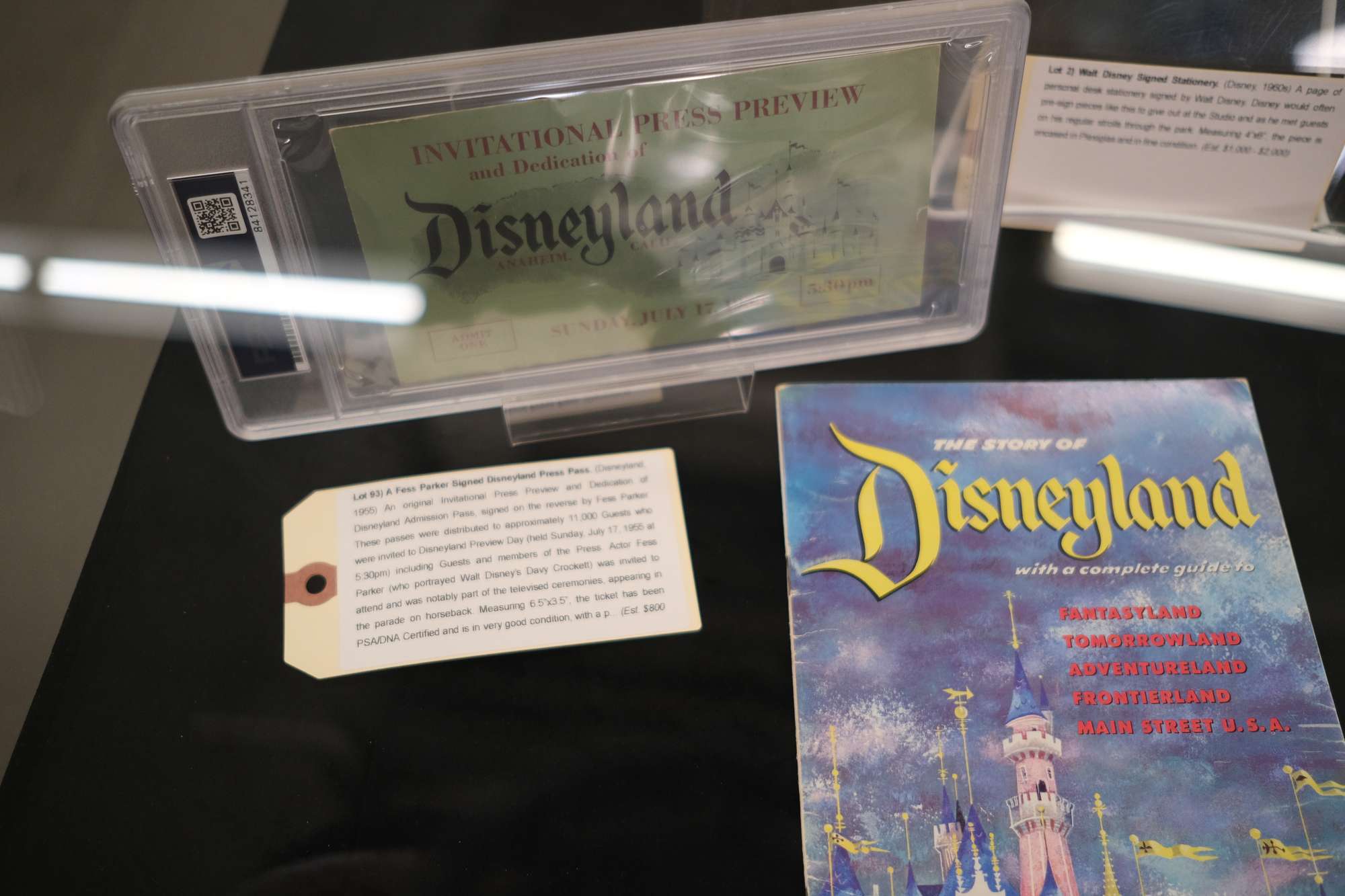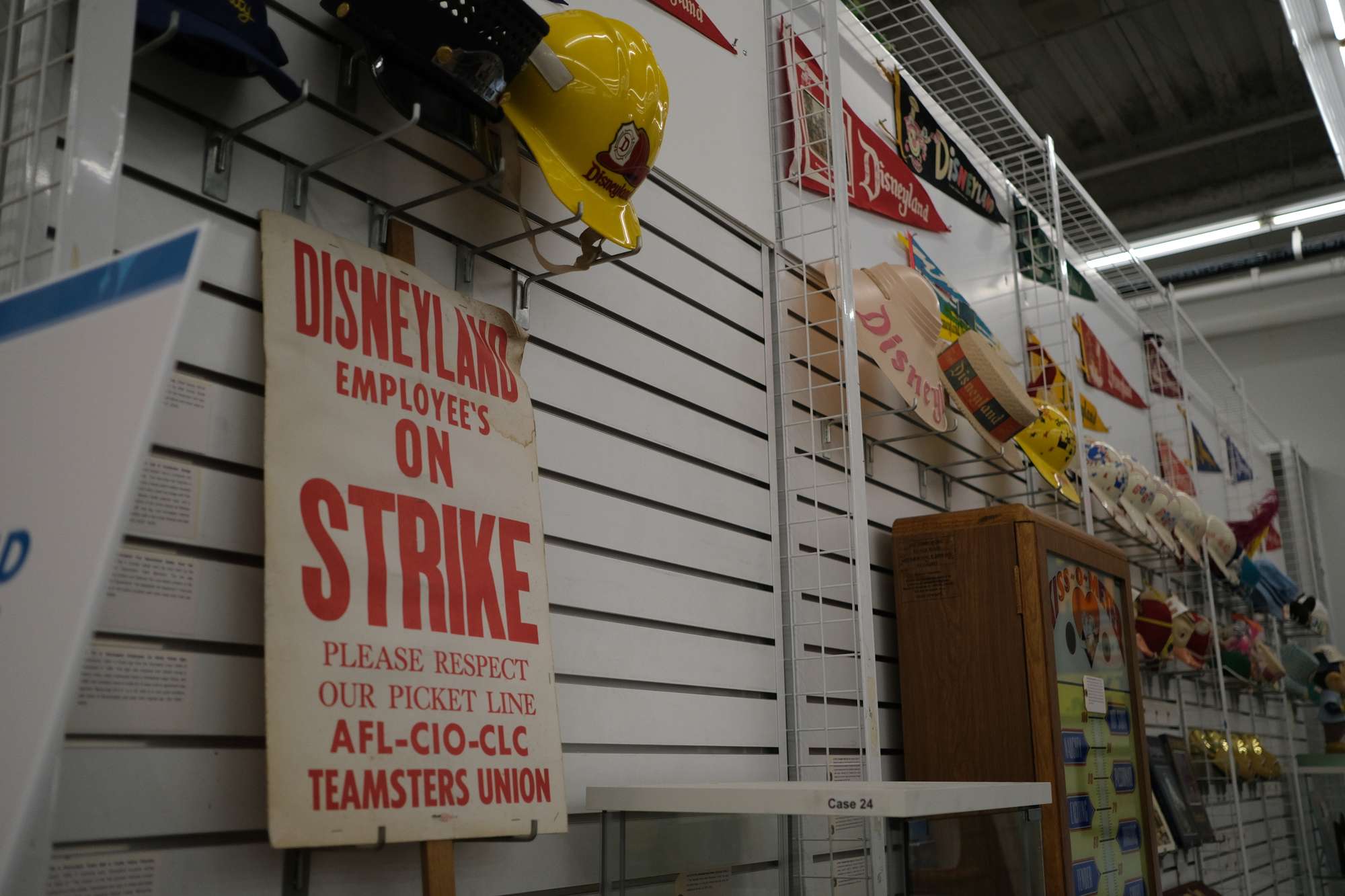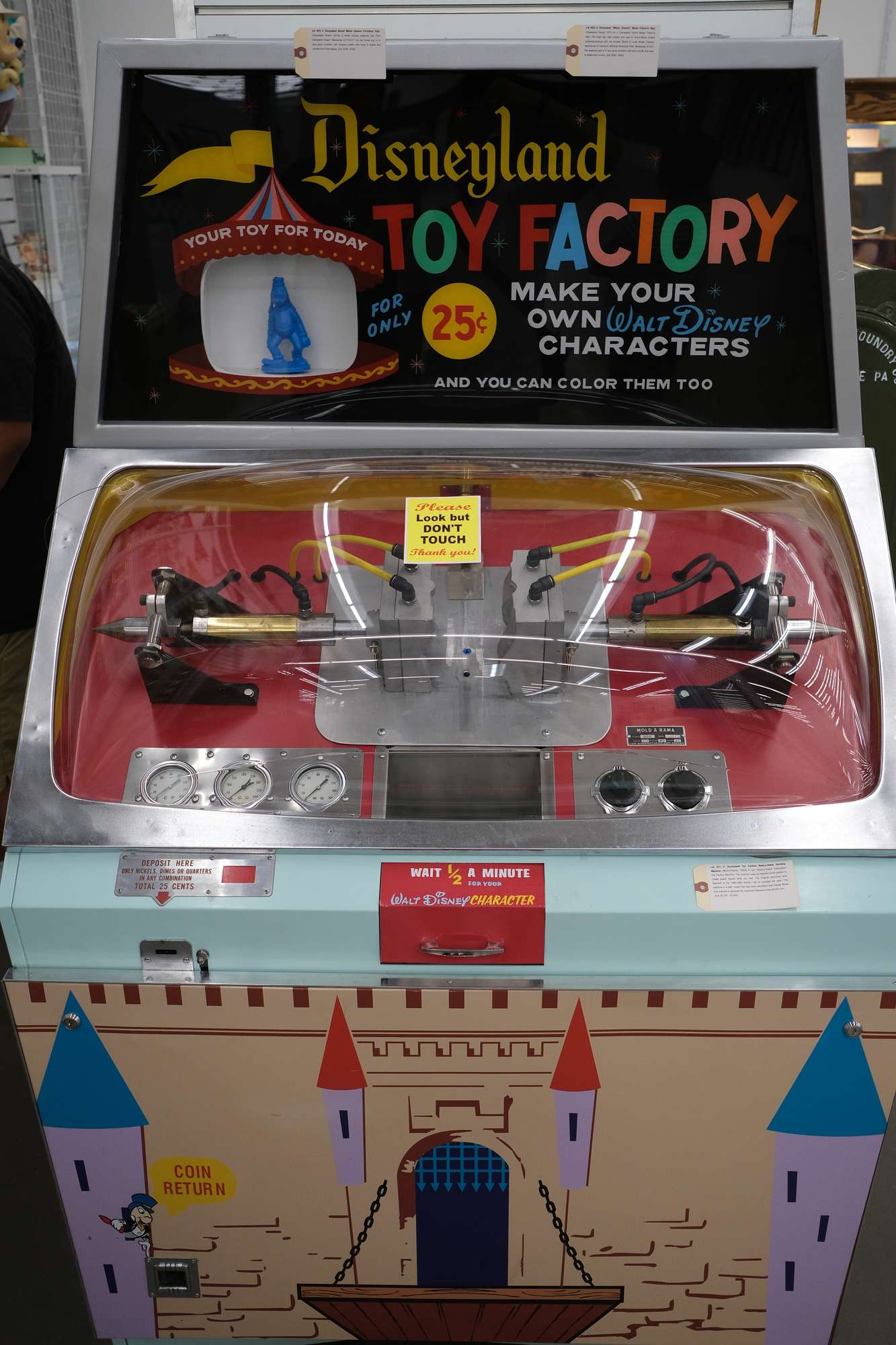 The Disneyland Toy Factory
This "mold-a-rama" machine, found at the 1965 World's Fair, created plastic figures for guests visiting the park to help promote Disneyland Park.
This is a sample of the kind toys the Disneyland Toy Factory would produce.
Random Stuff from Adventureland
This section of the exhibit highlighted a few props from the Jungle Cruise, an model of Indiana Jones Adventures from Walt Disney Imagineering, and Tiki Room Birds retired from Walt Disney World.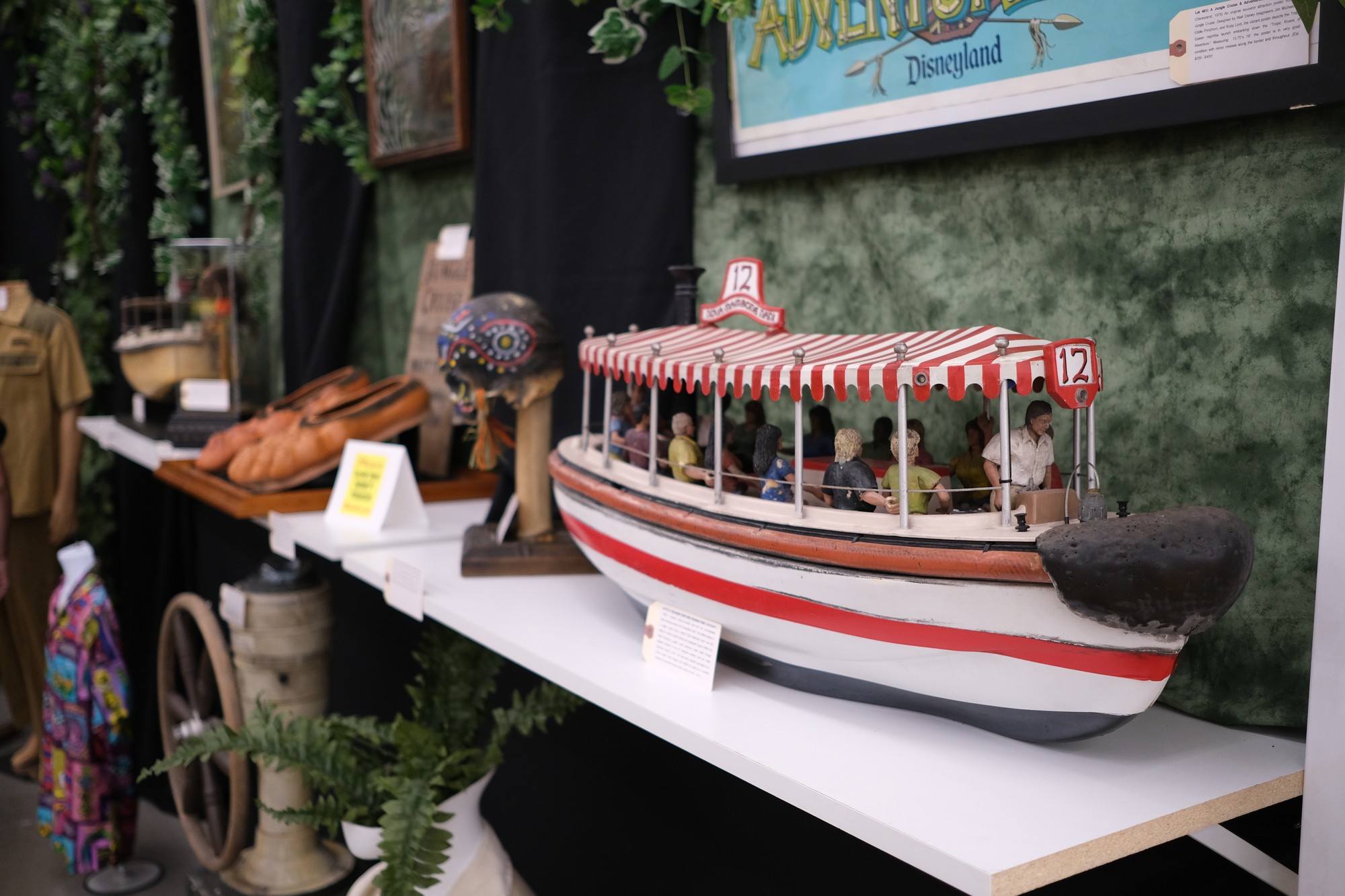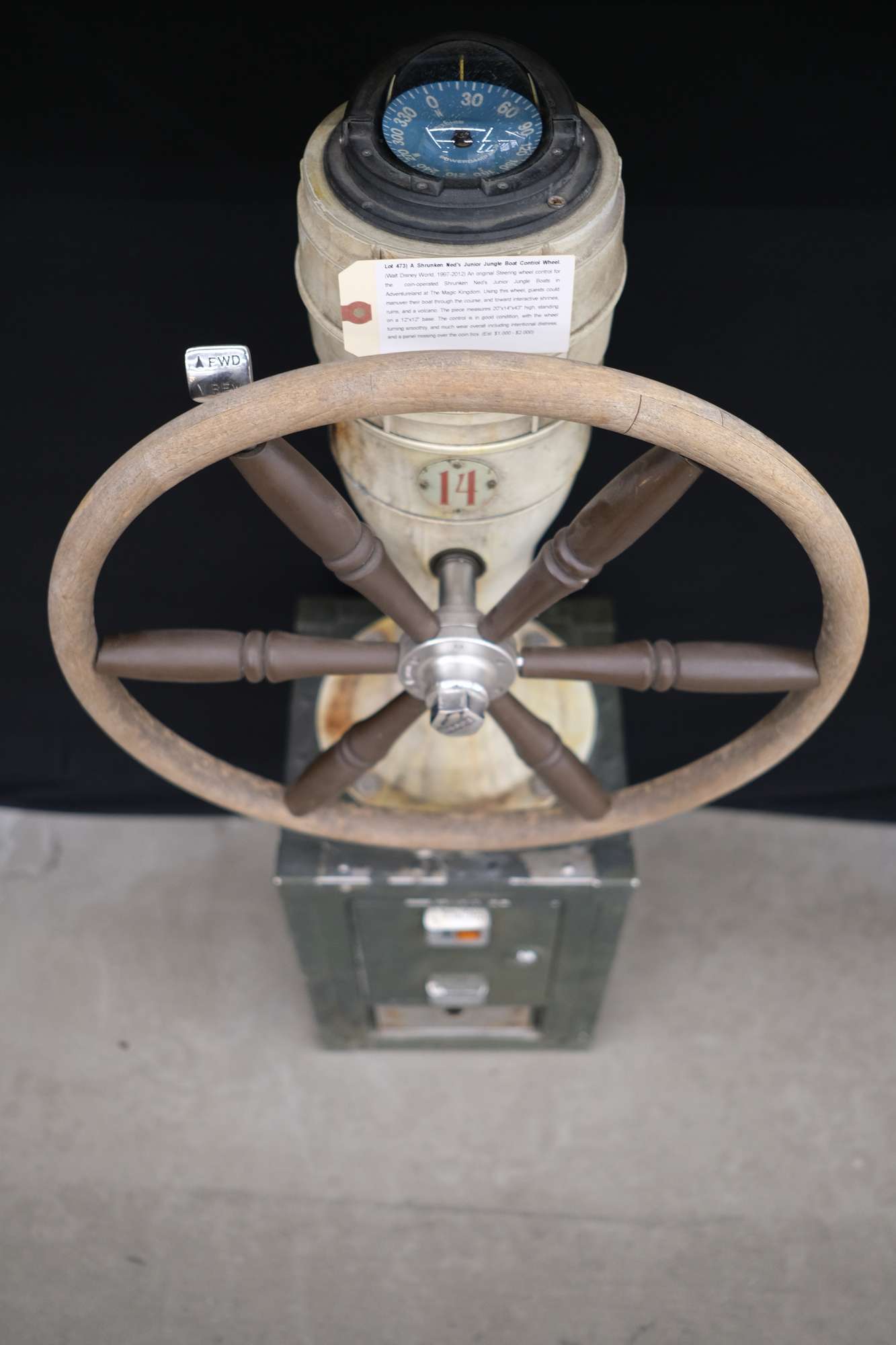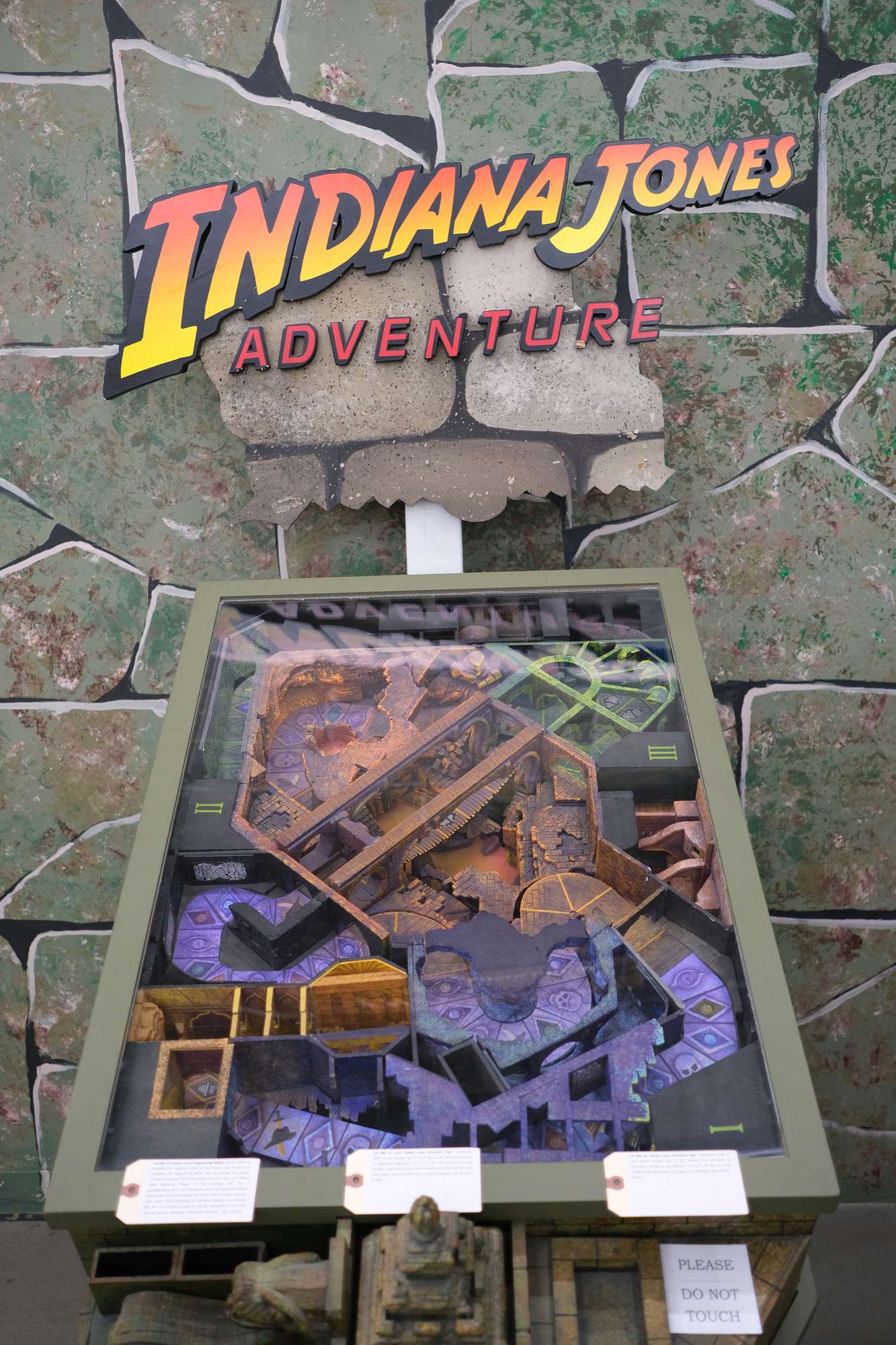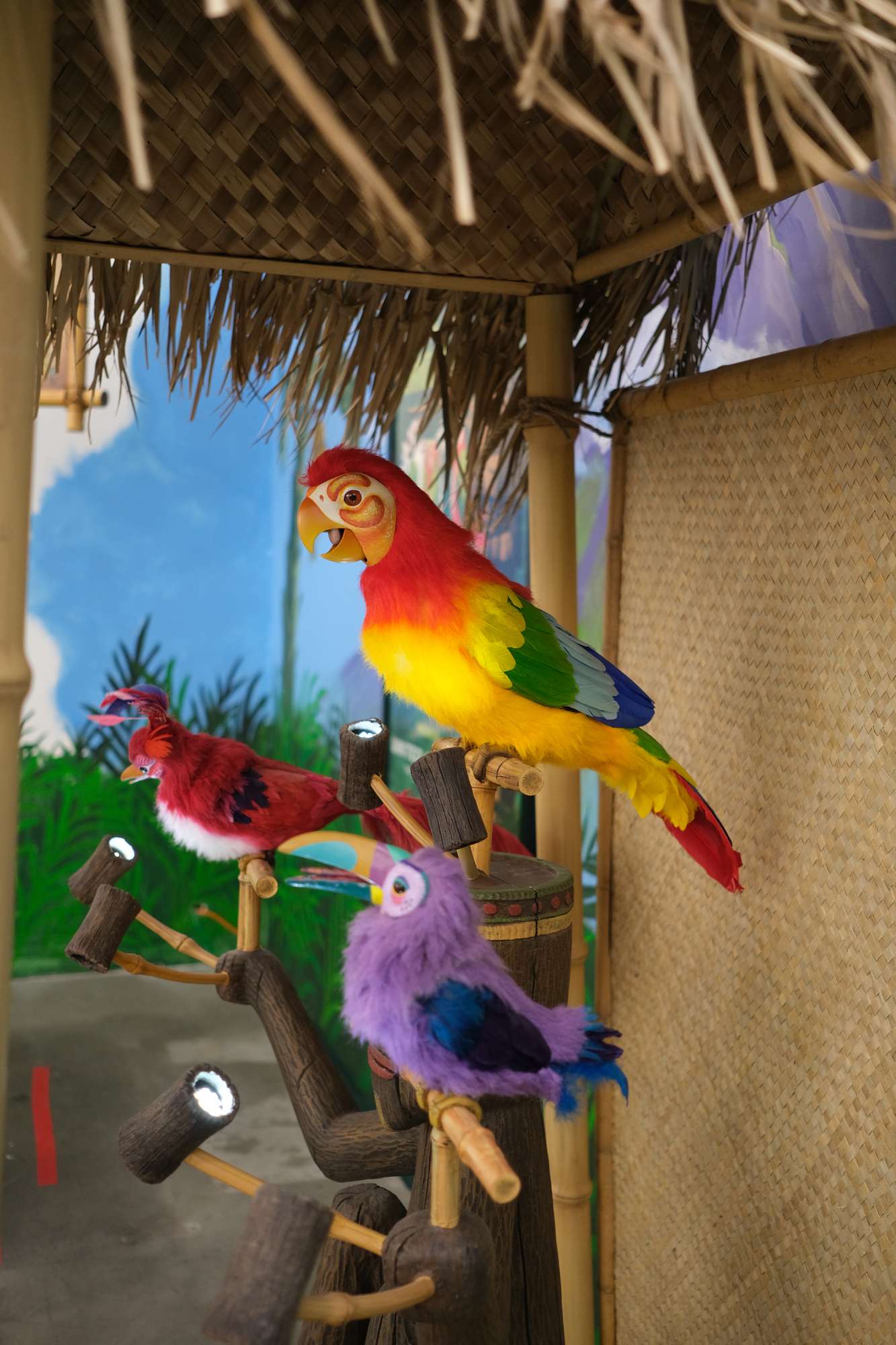 A Collection of Ride Vehicles
Within the exhibit, there was an impressive of ride vehicles including one from Big Thunder Mountain, Skyway, Tomorrowland Speedway, Space Mountain and more.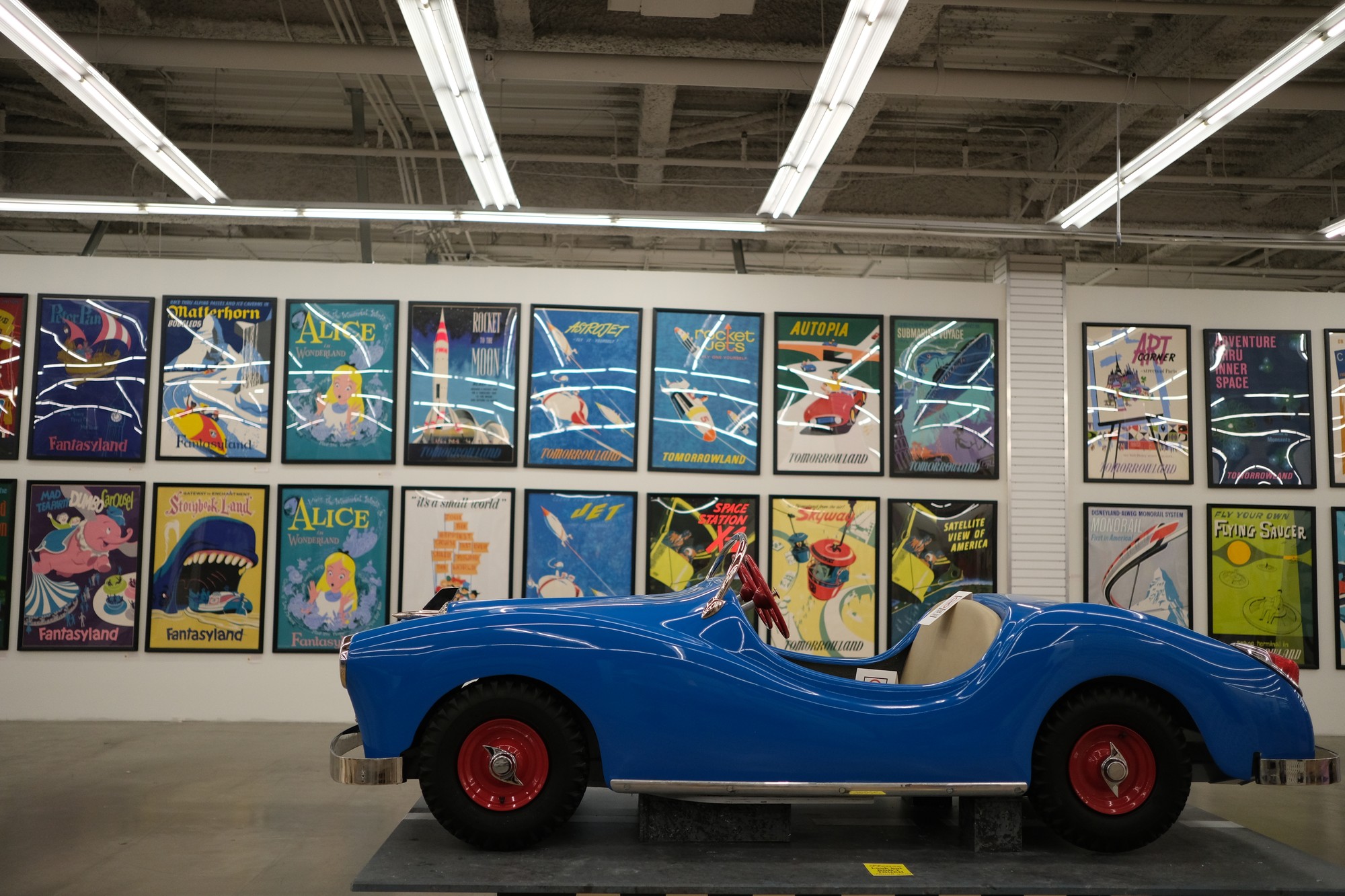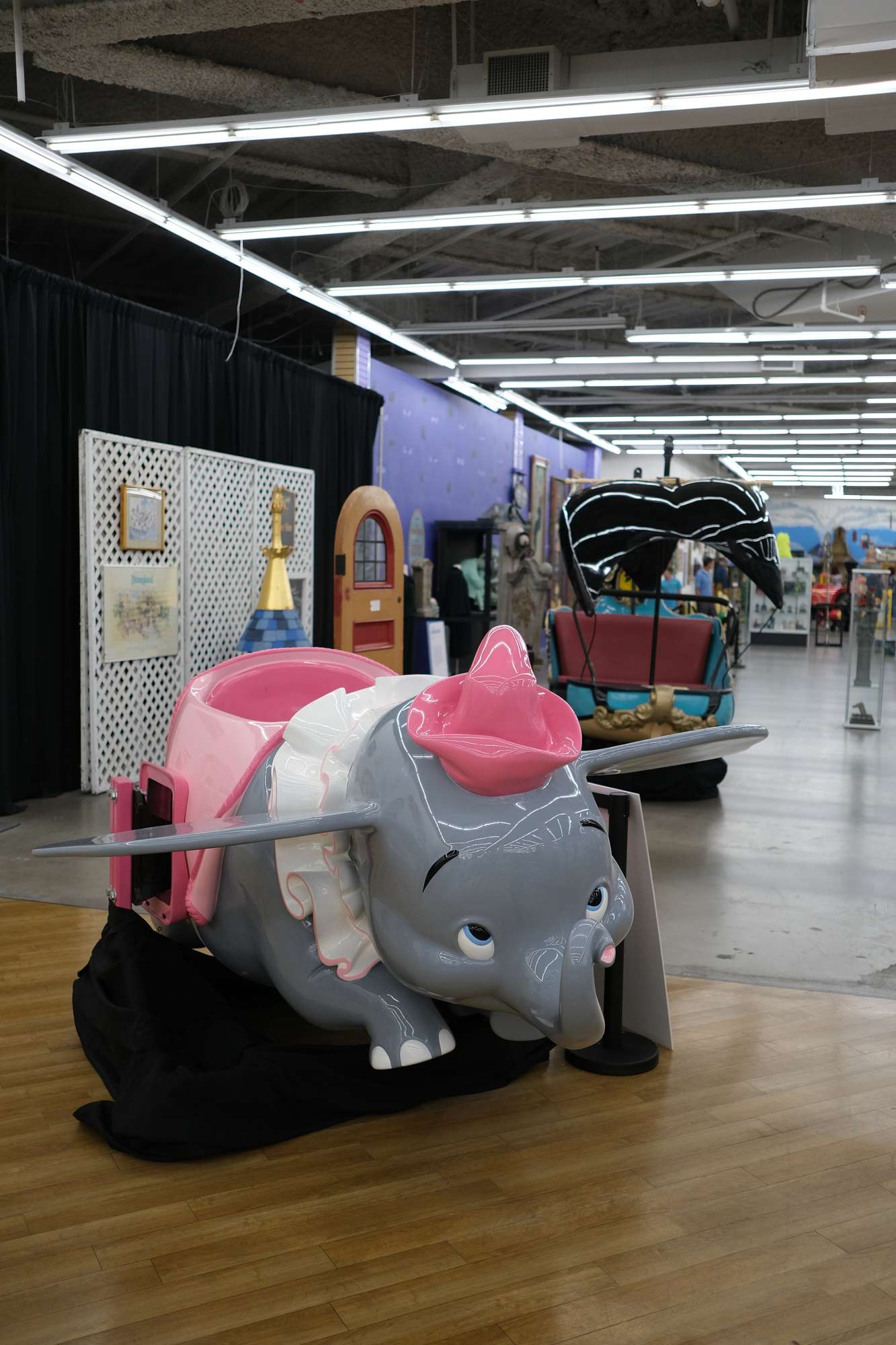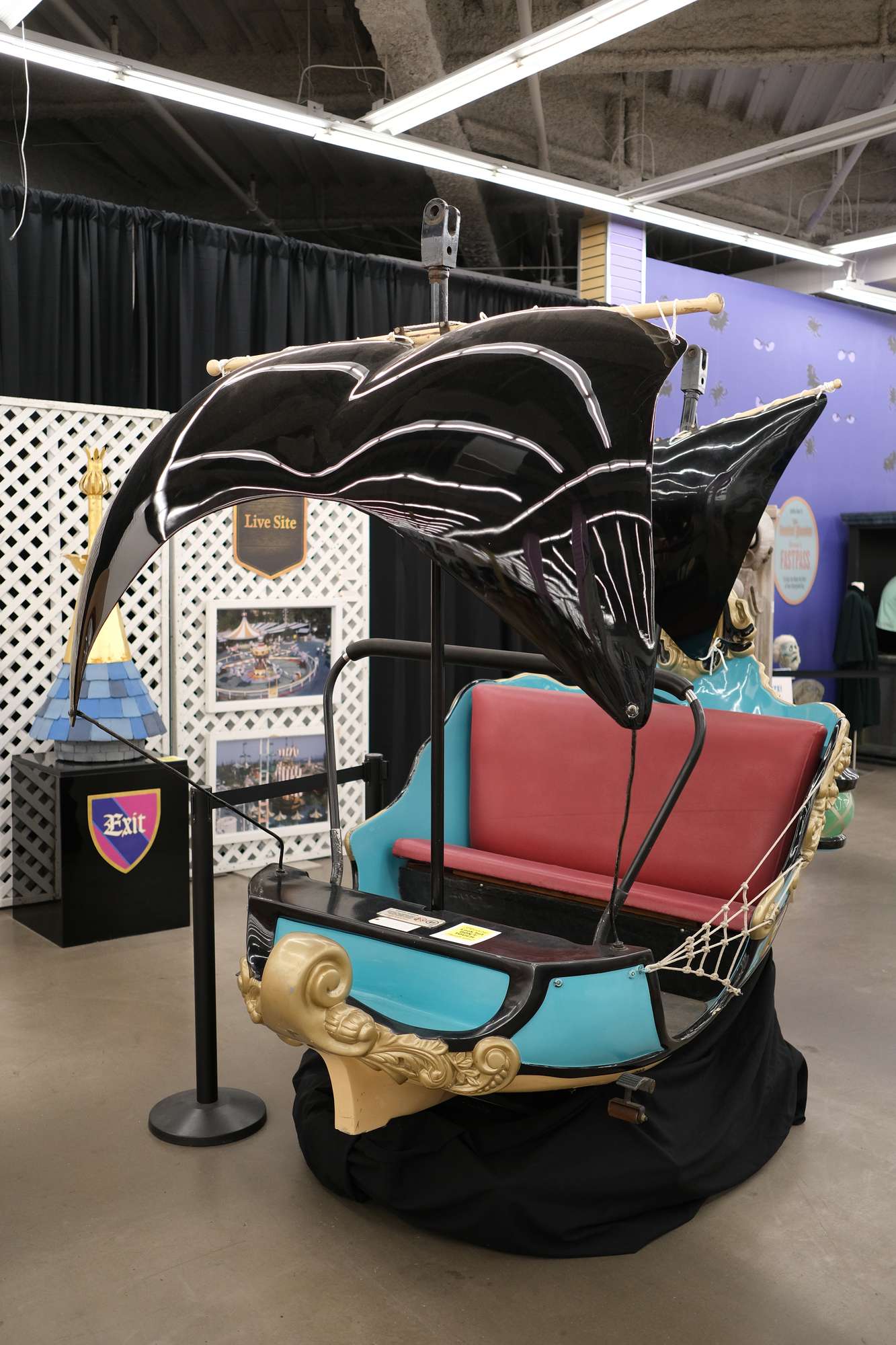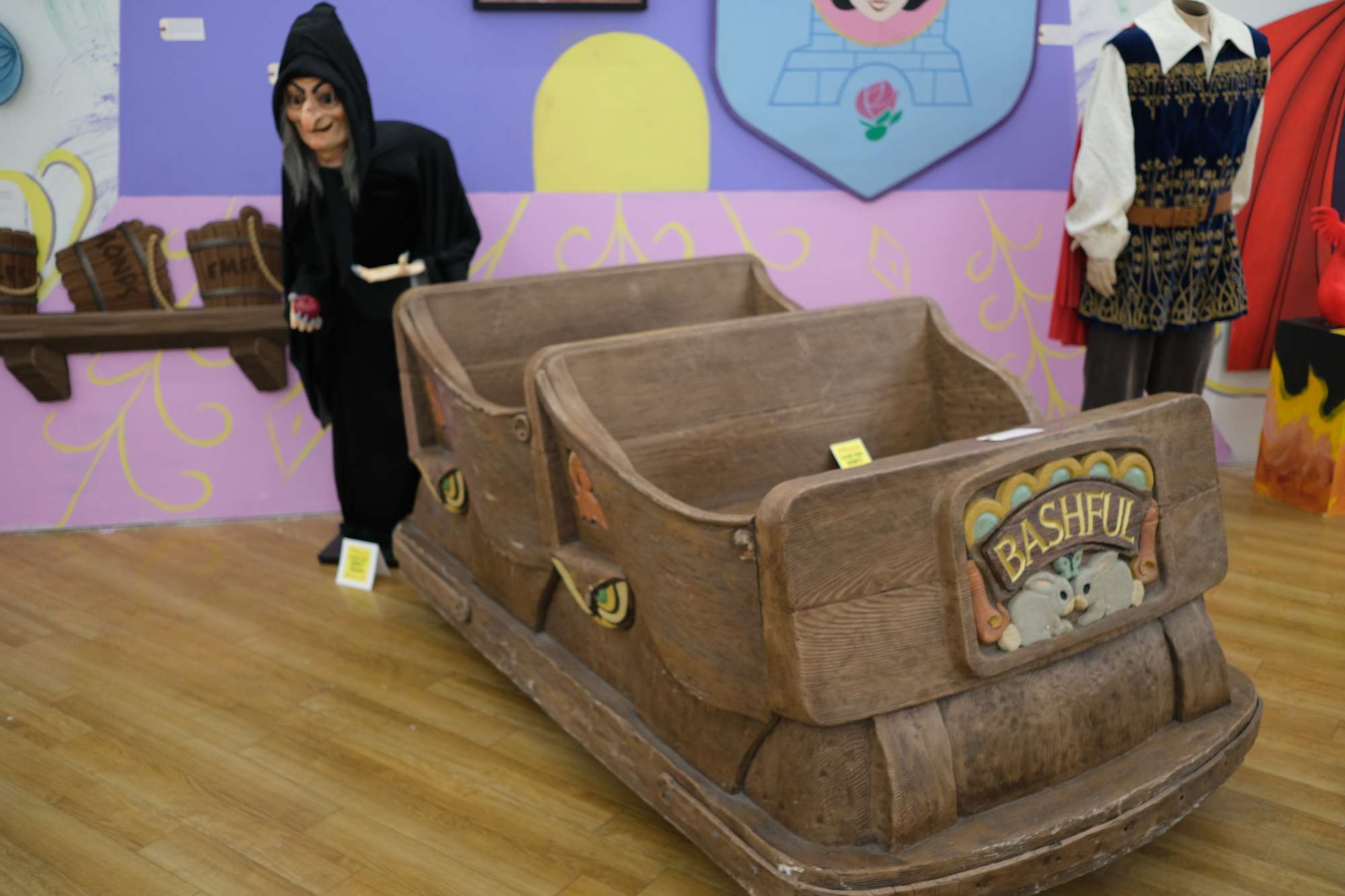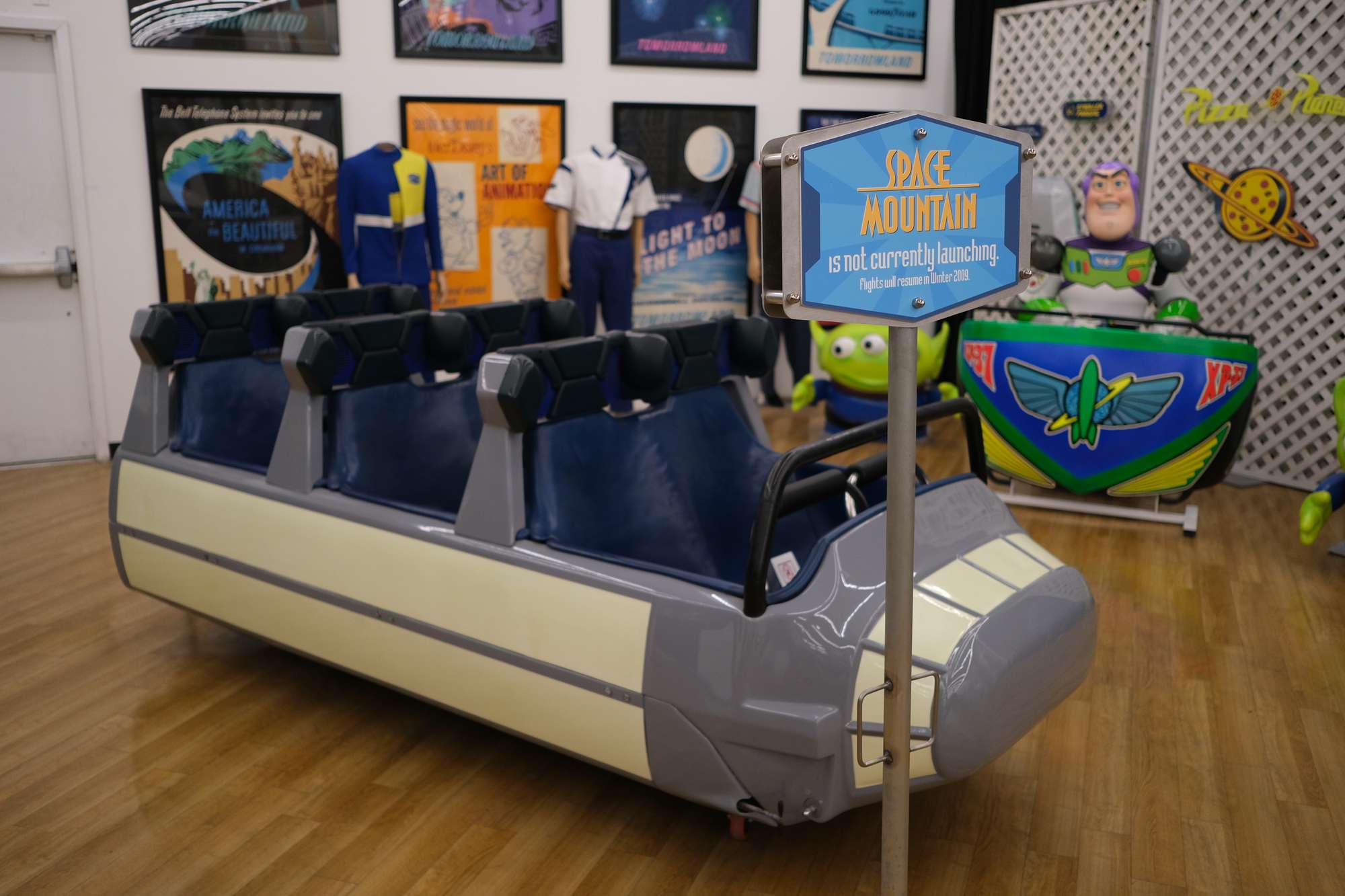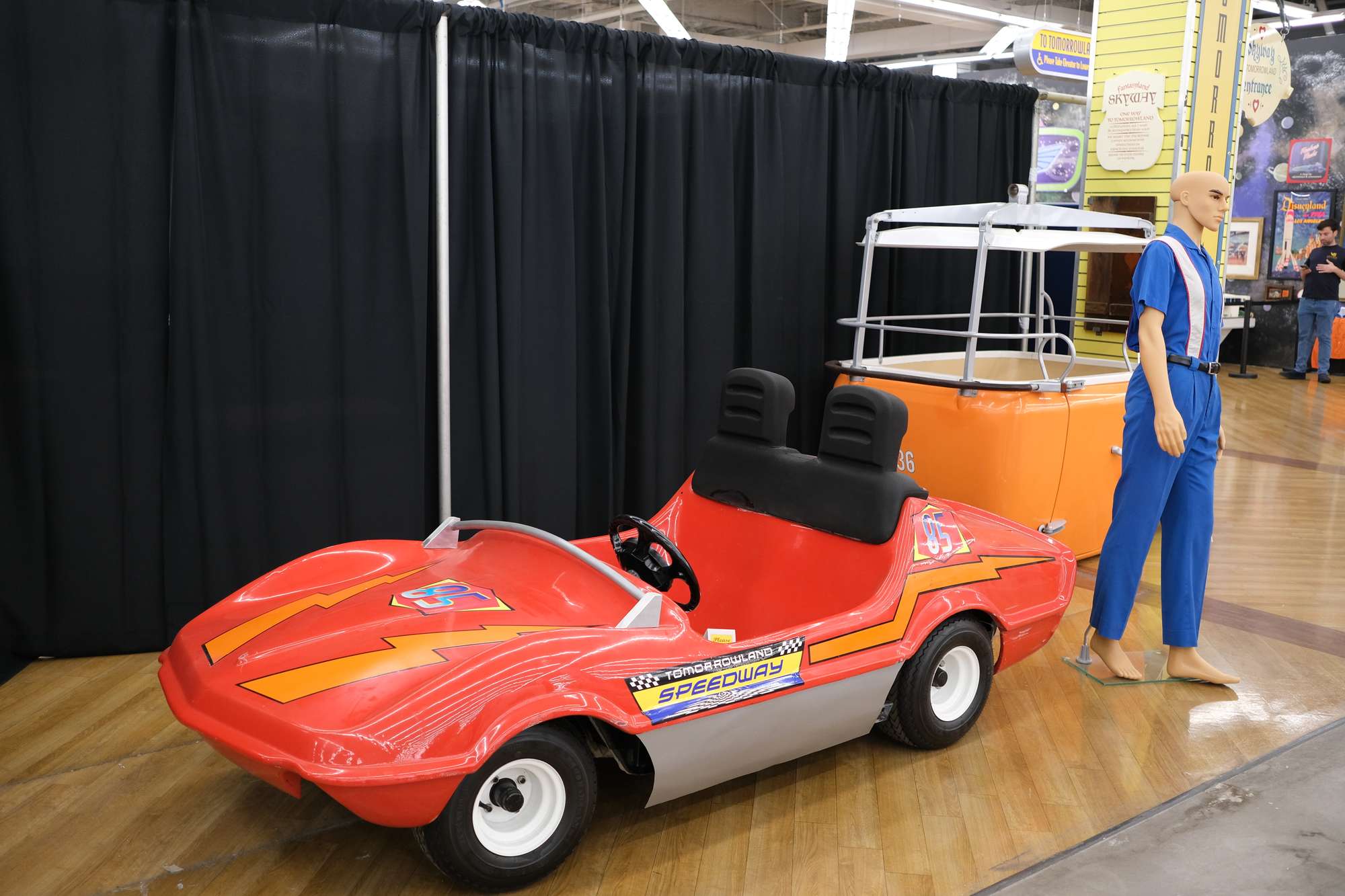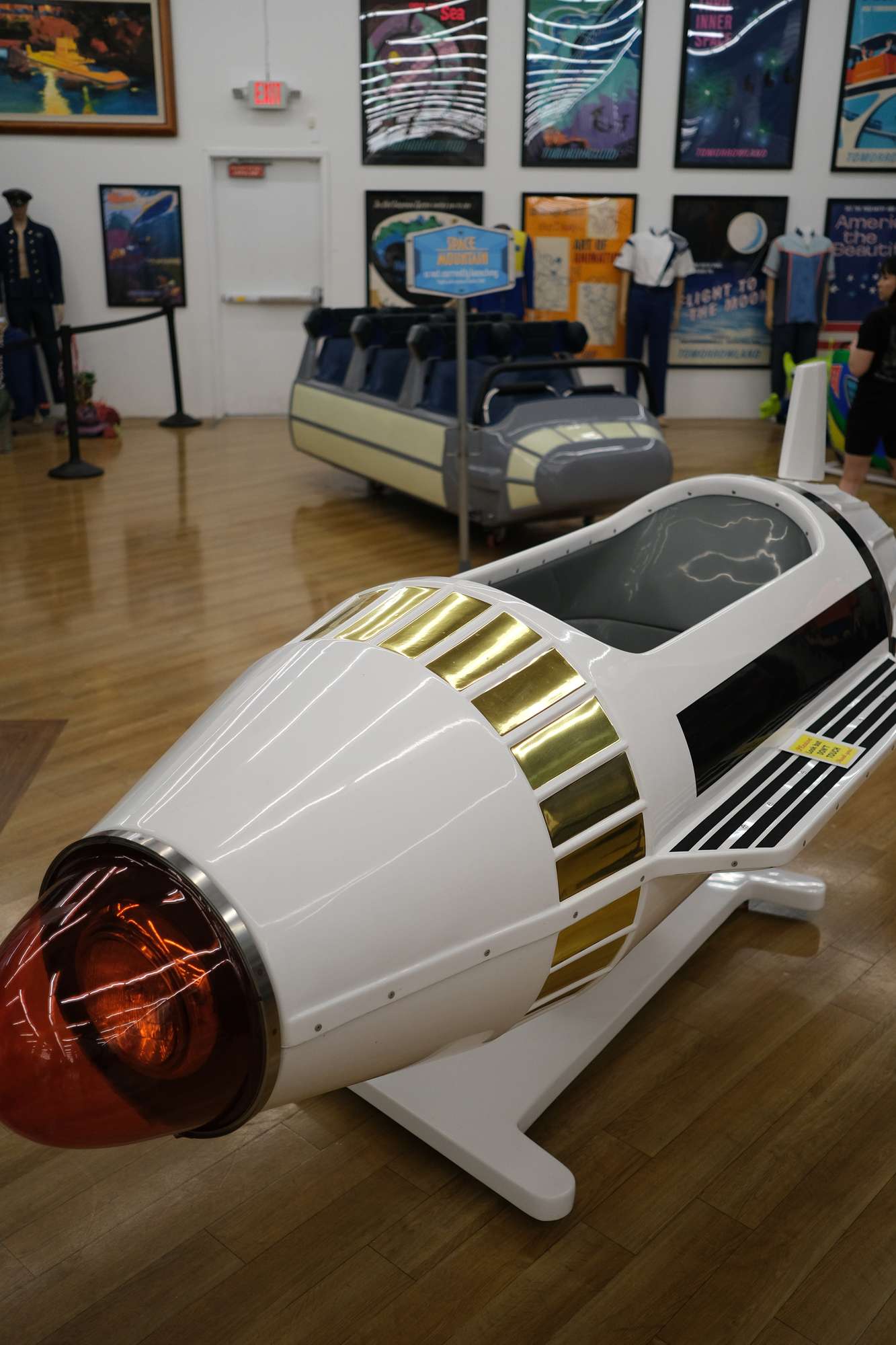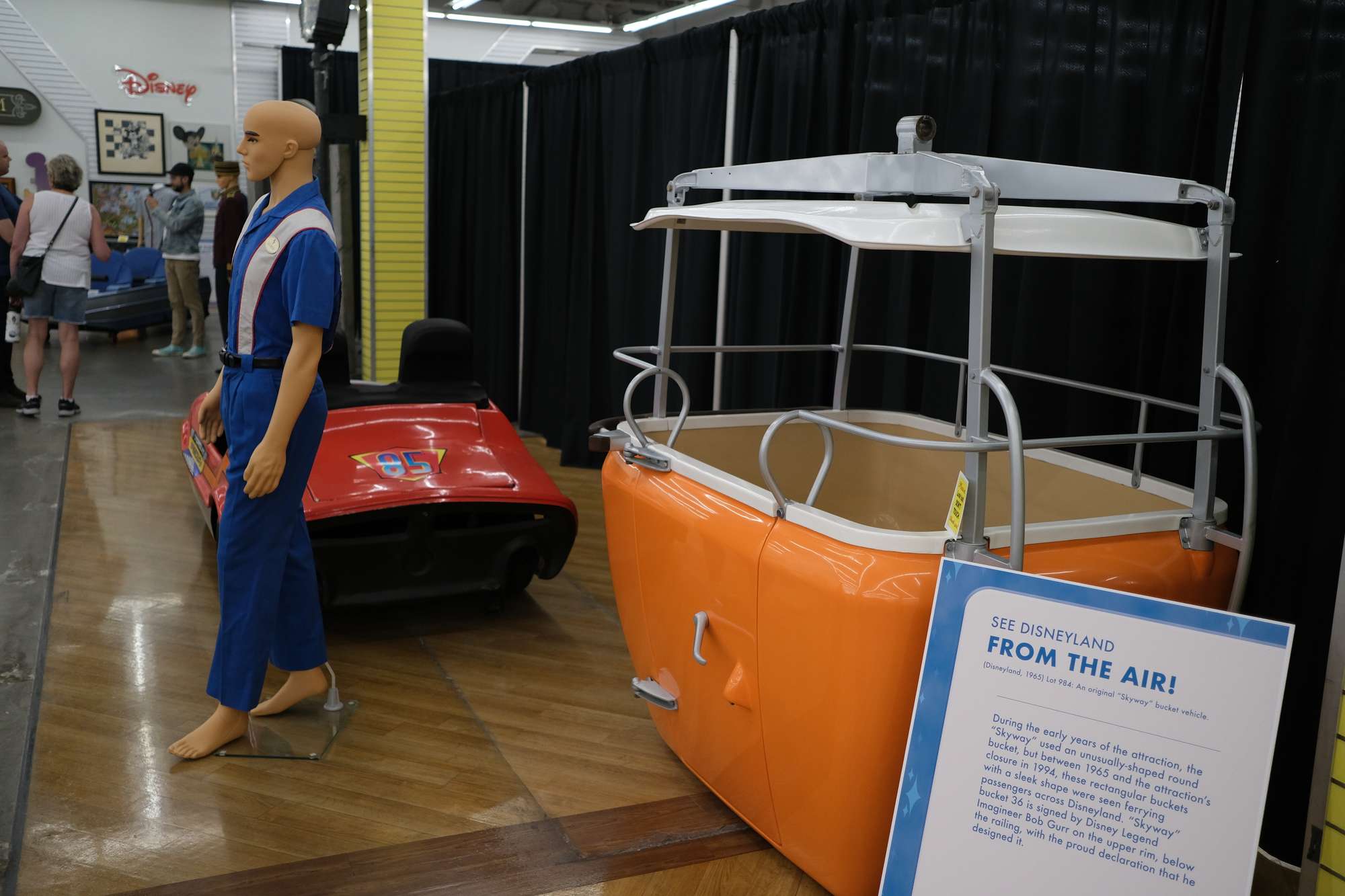 More stuff from The Haunted Mansion
The Haunted Mansion collection at the exhibit was amazing, featuring the Hitch Hiking Ghosts, Ride Control Panel, Stretching Room portraits, and more.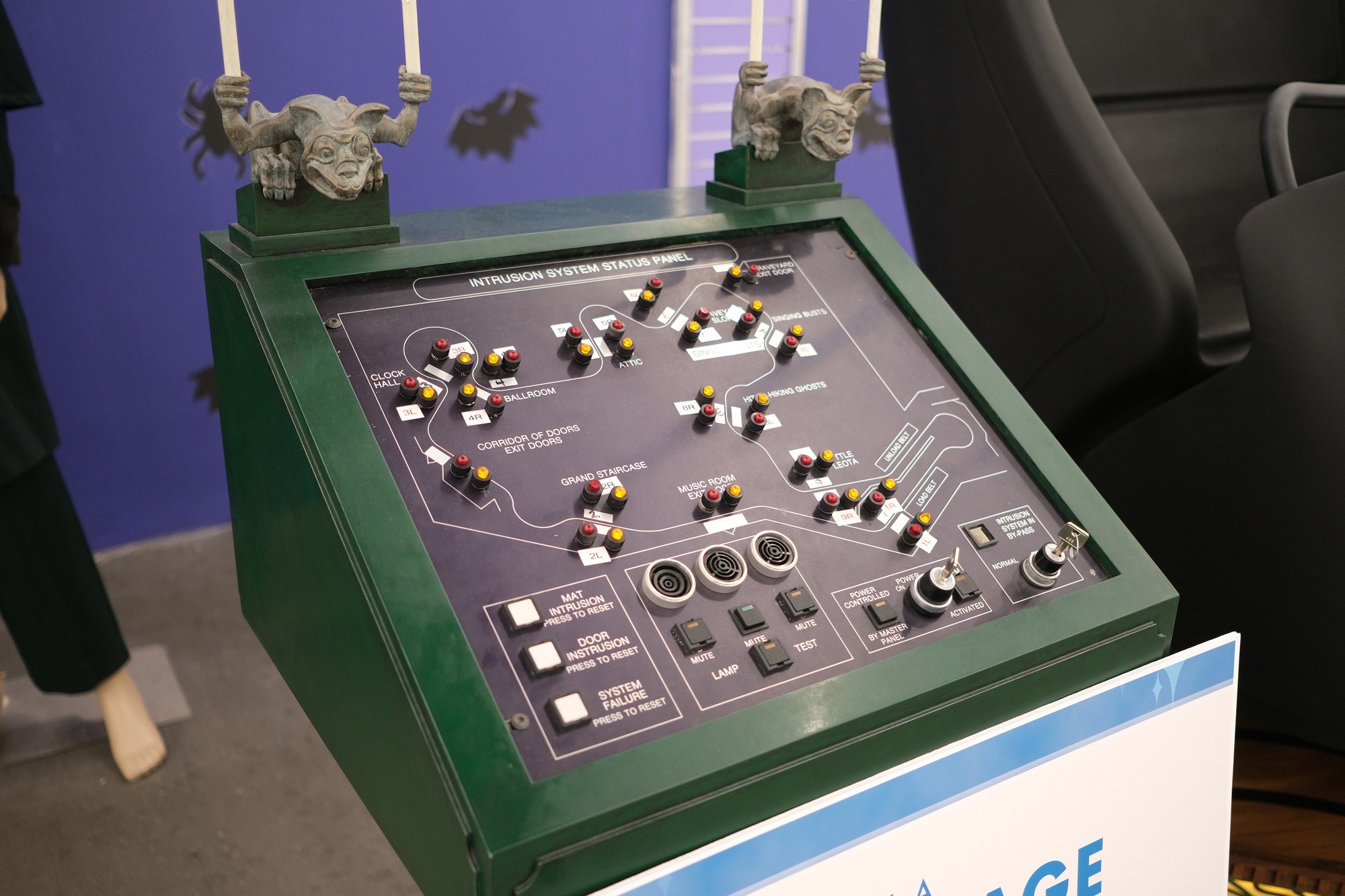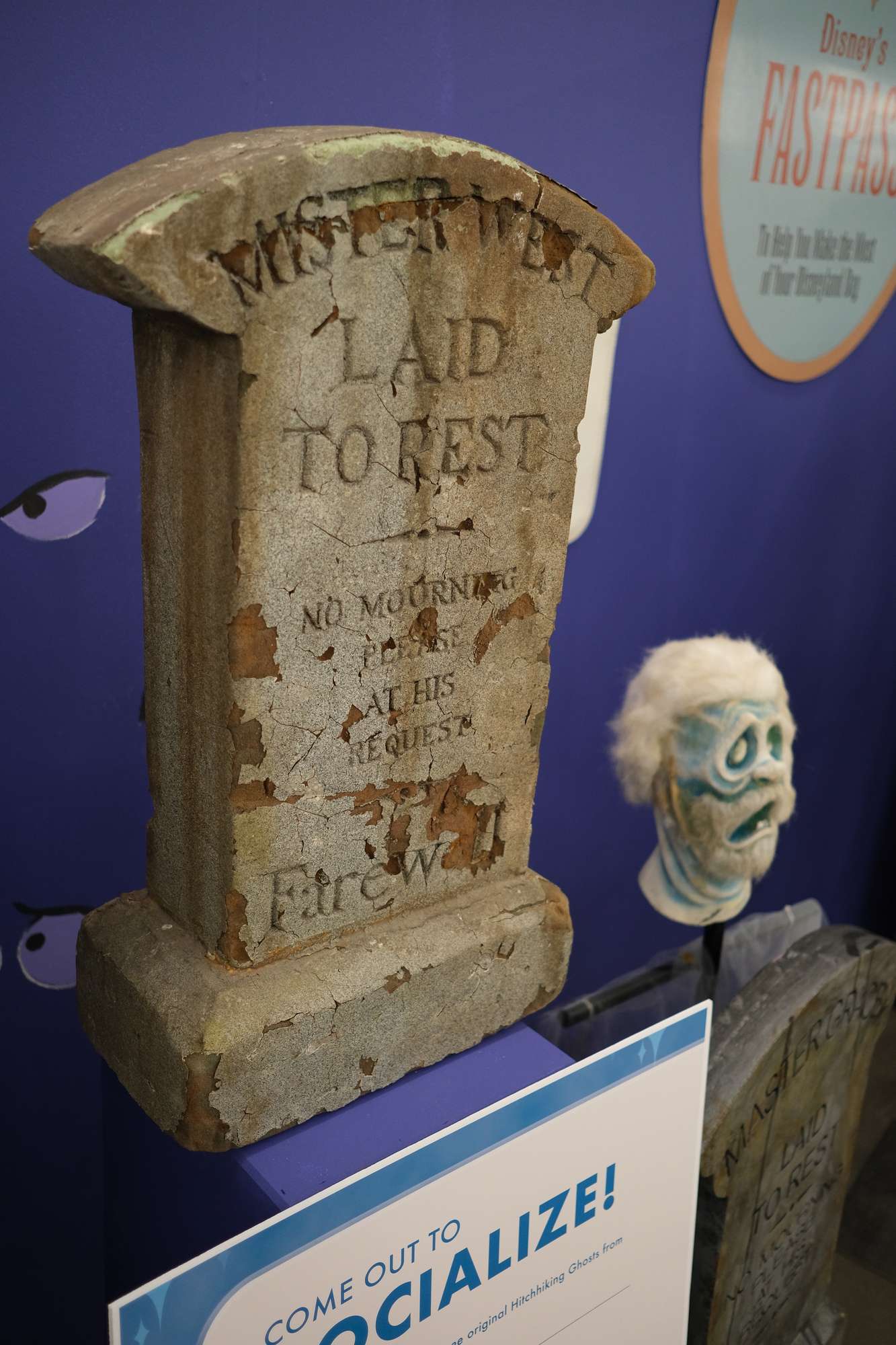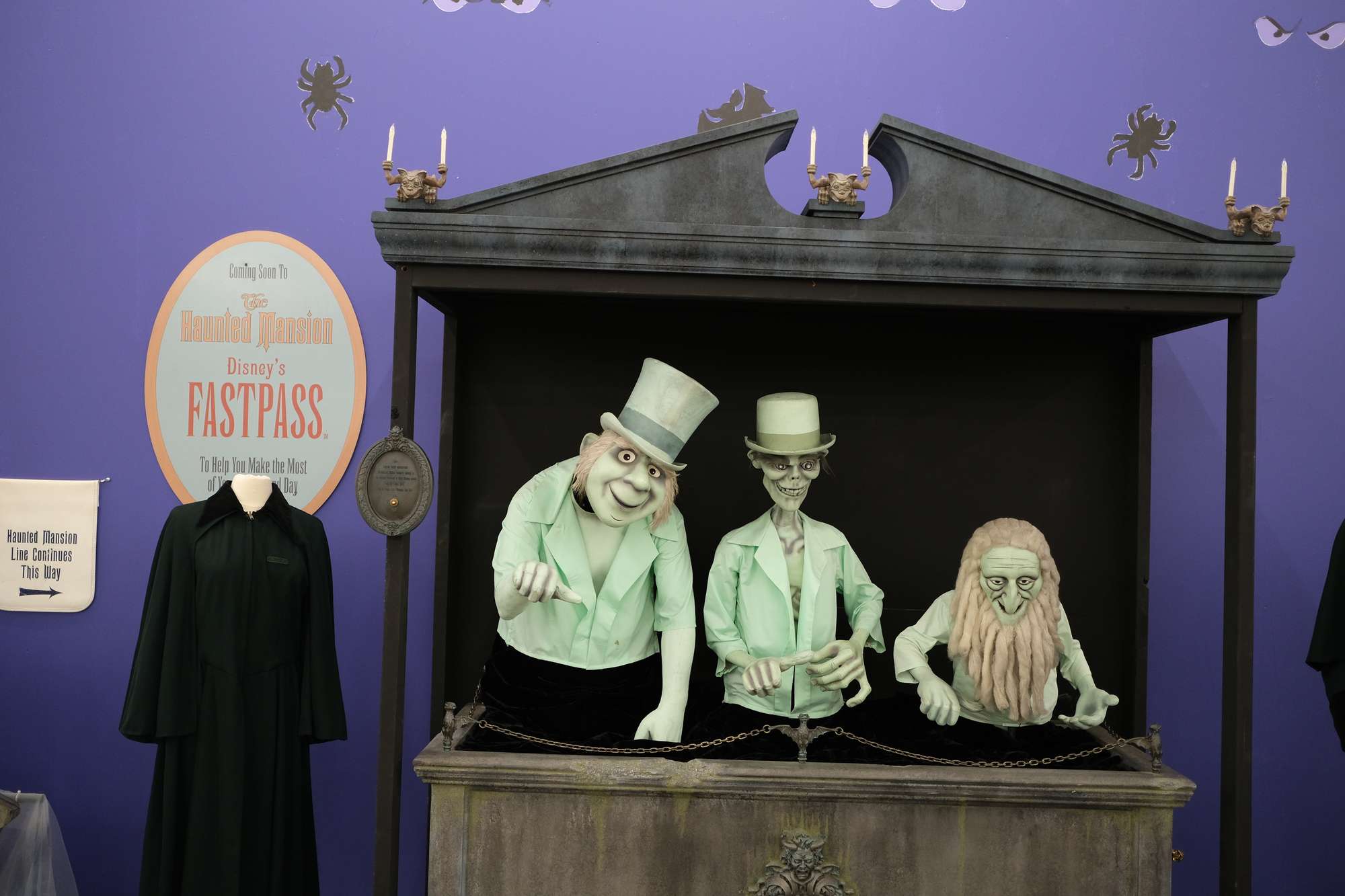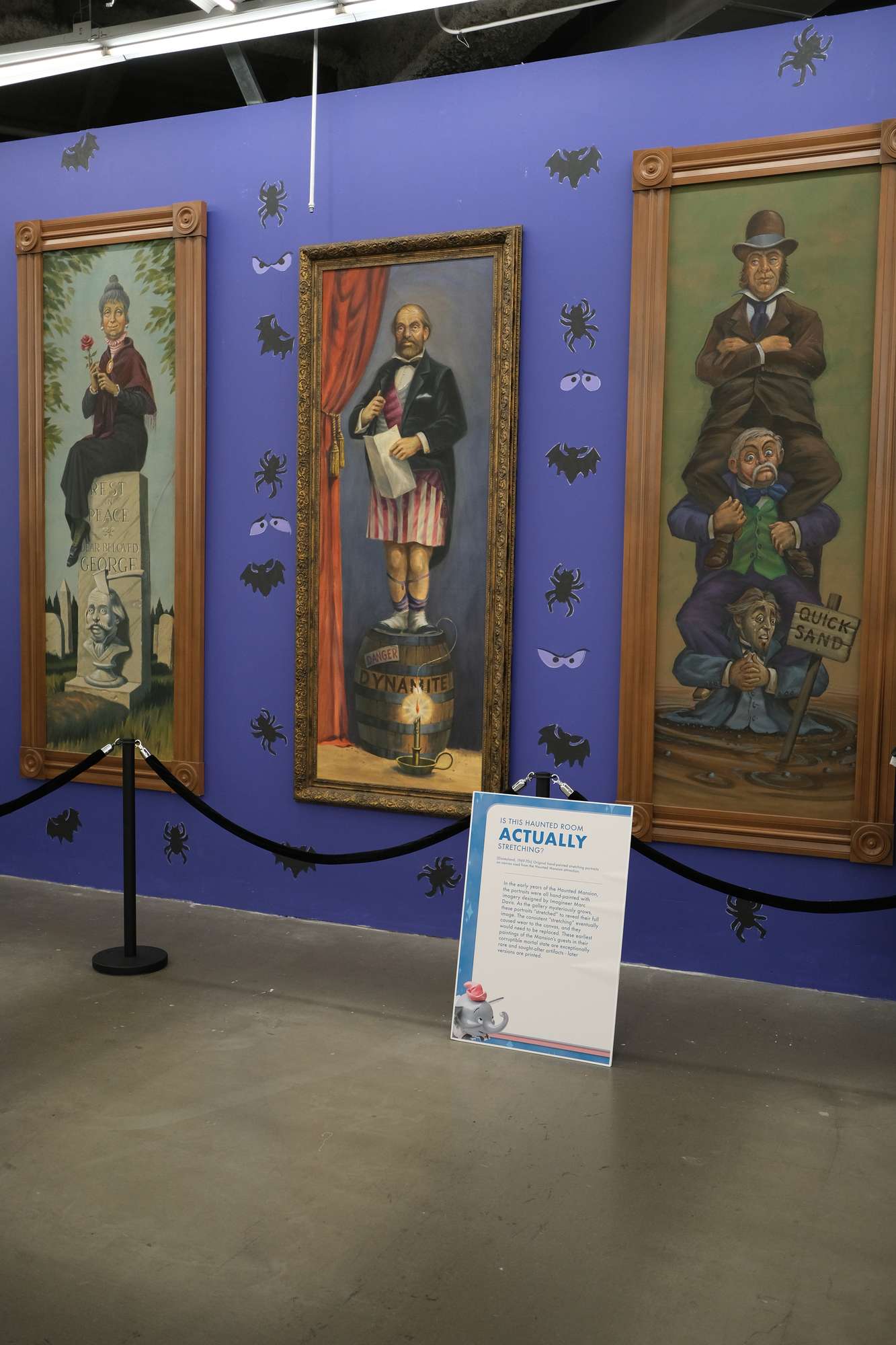 Attraction Models
There were three main models on display - an Indiana Jones Adventures model (featured earlier), and below are models for Matterhorn and Tomorrowland.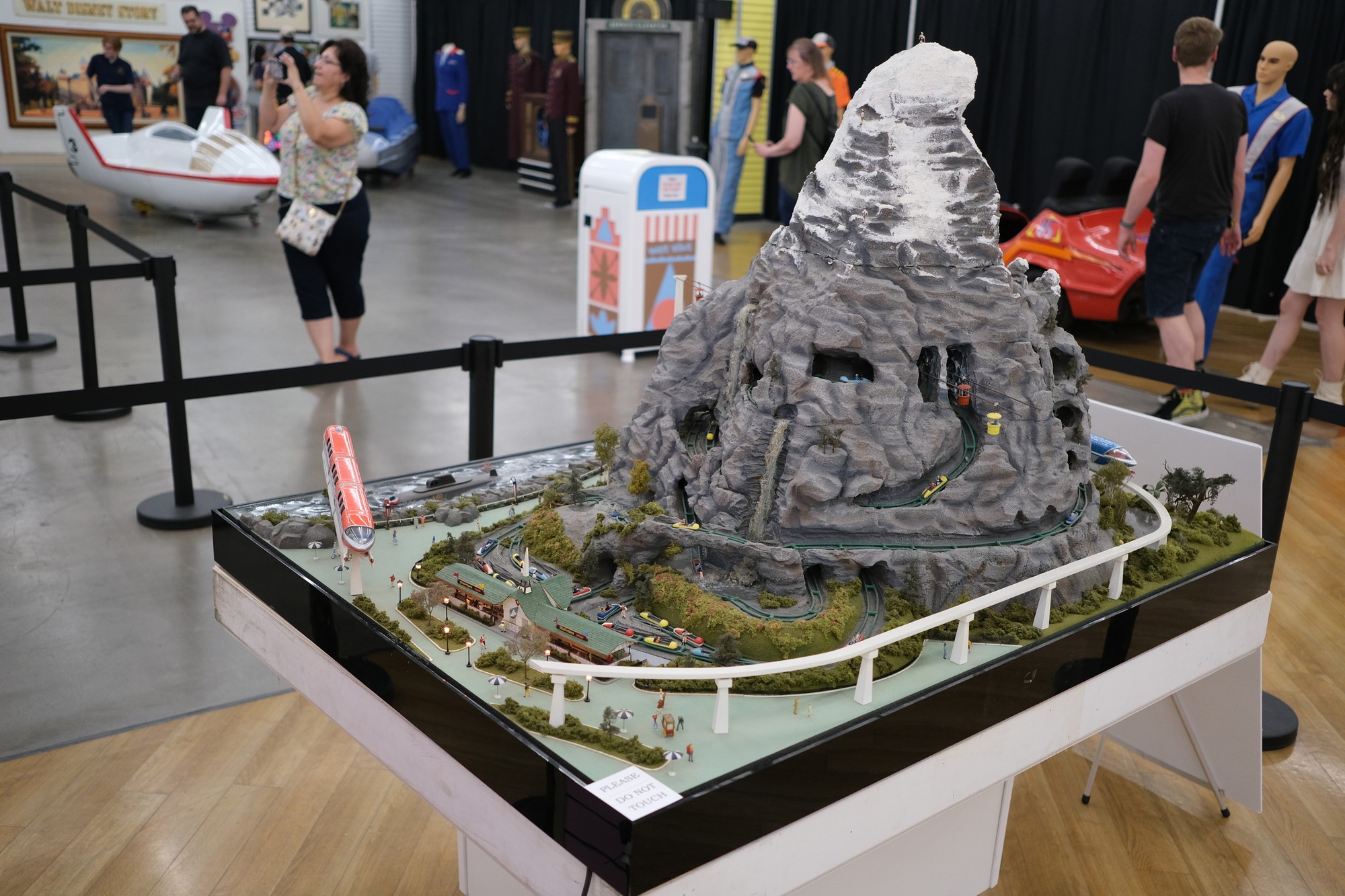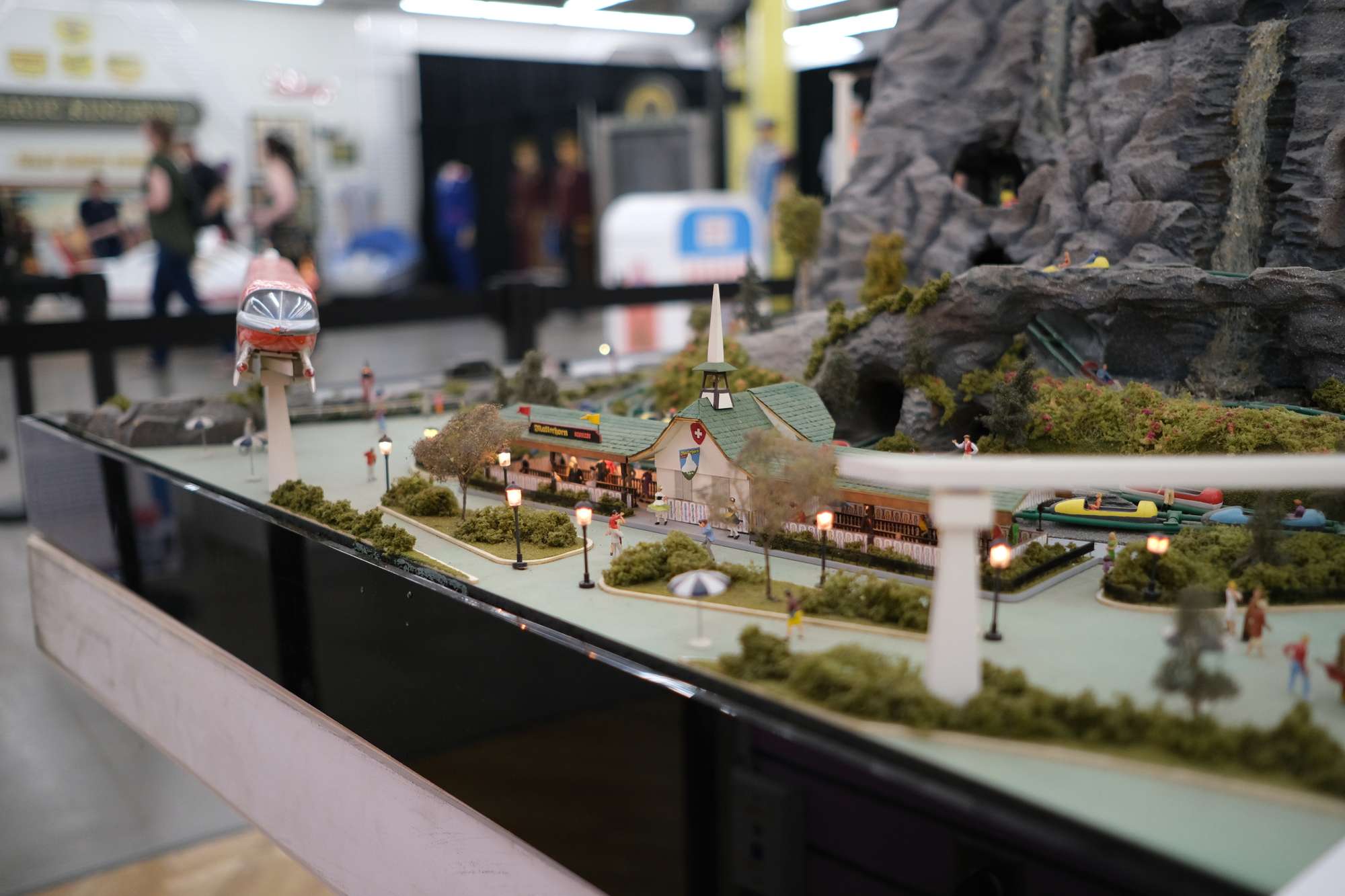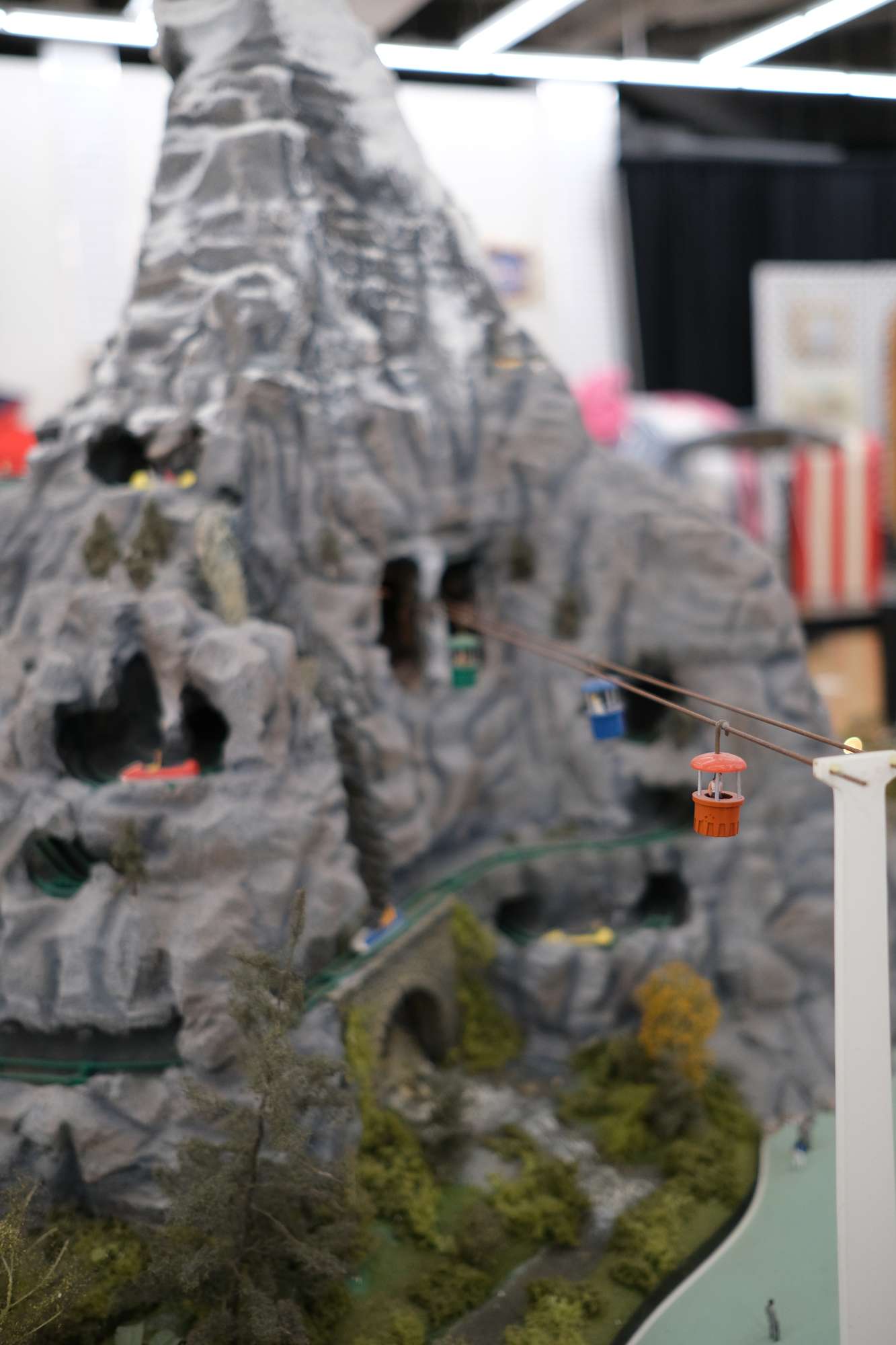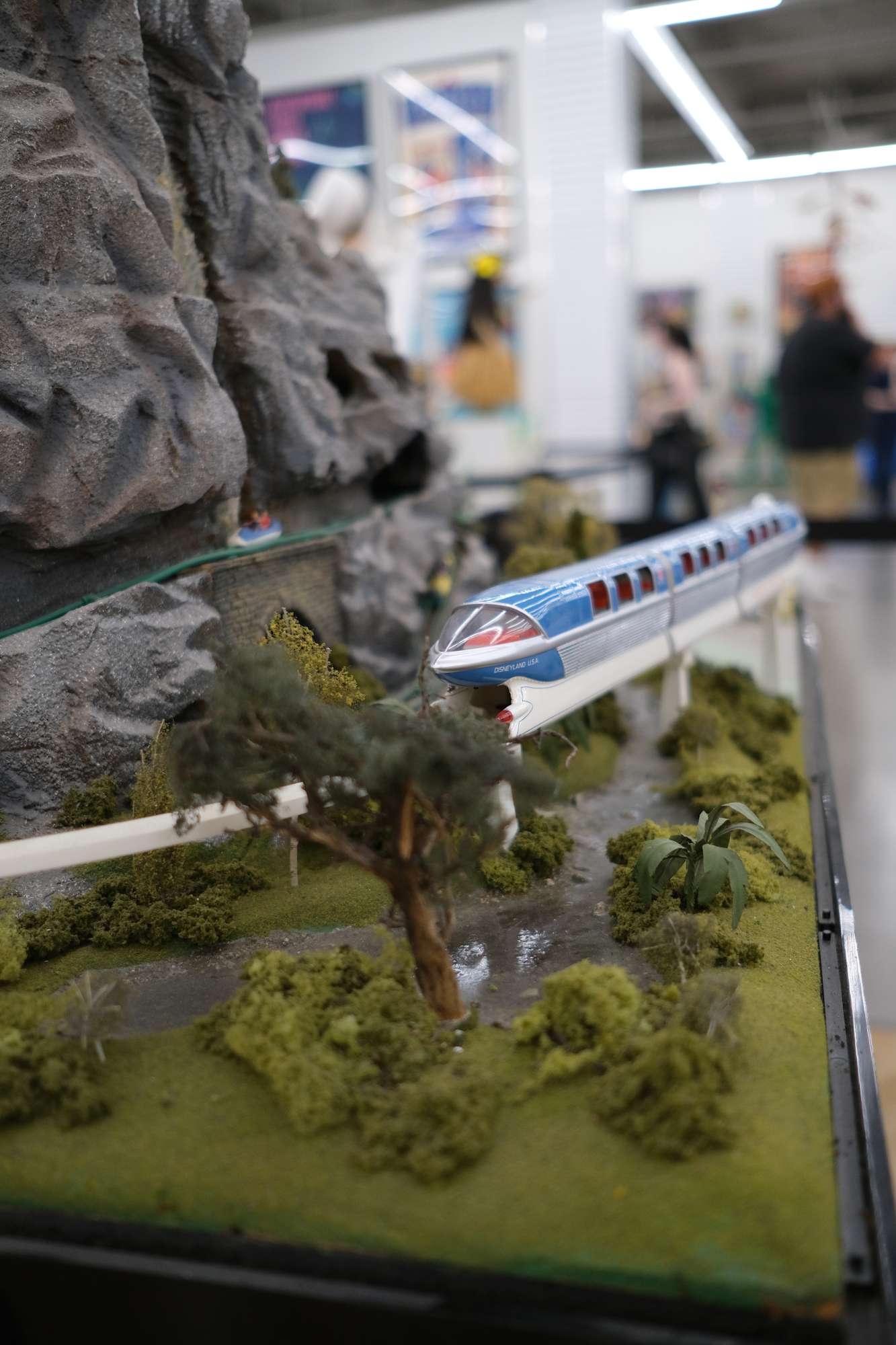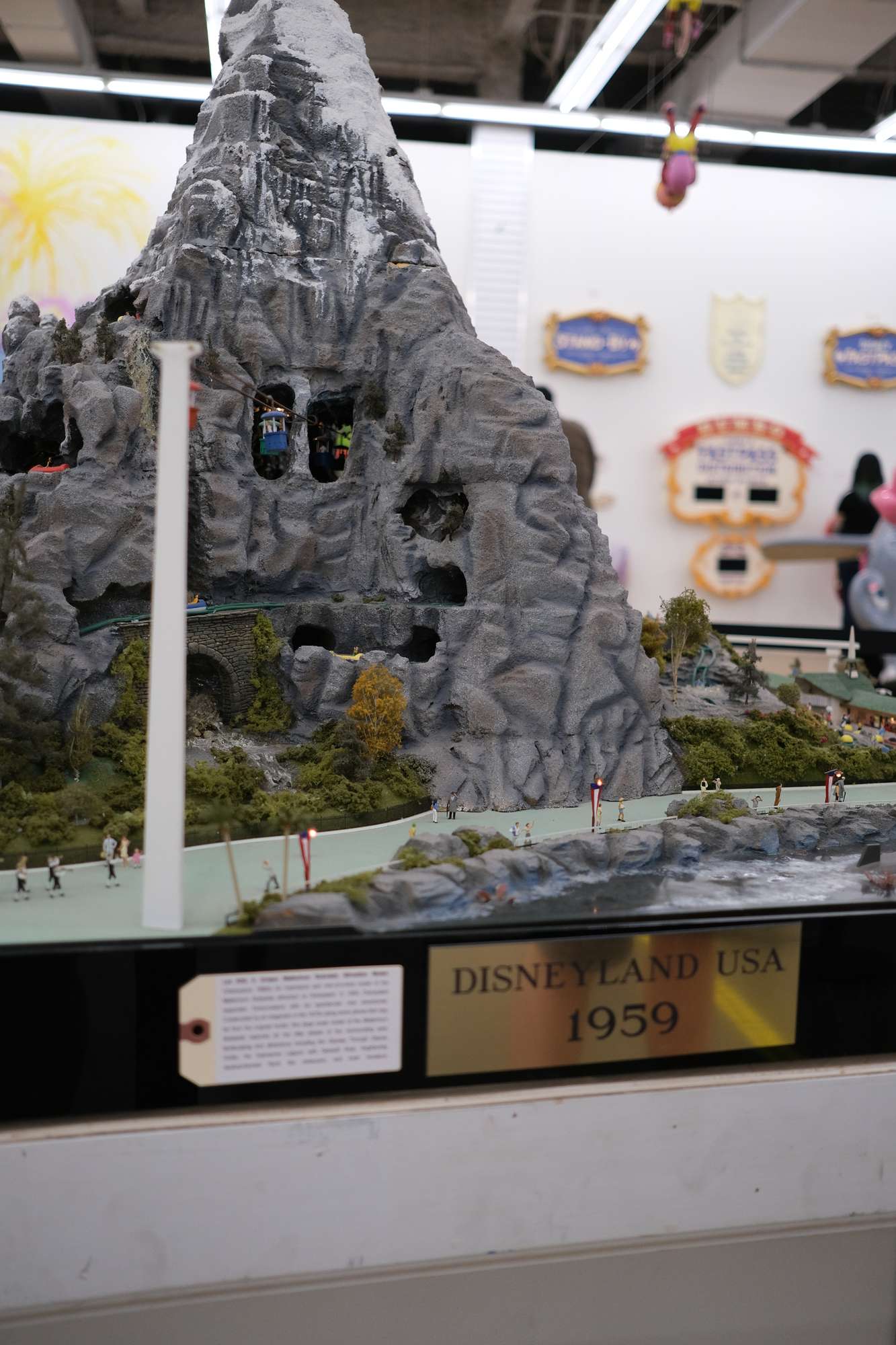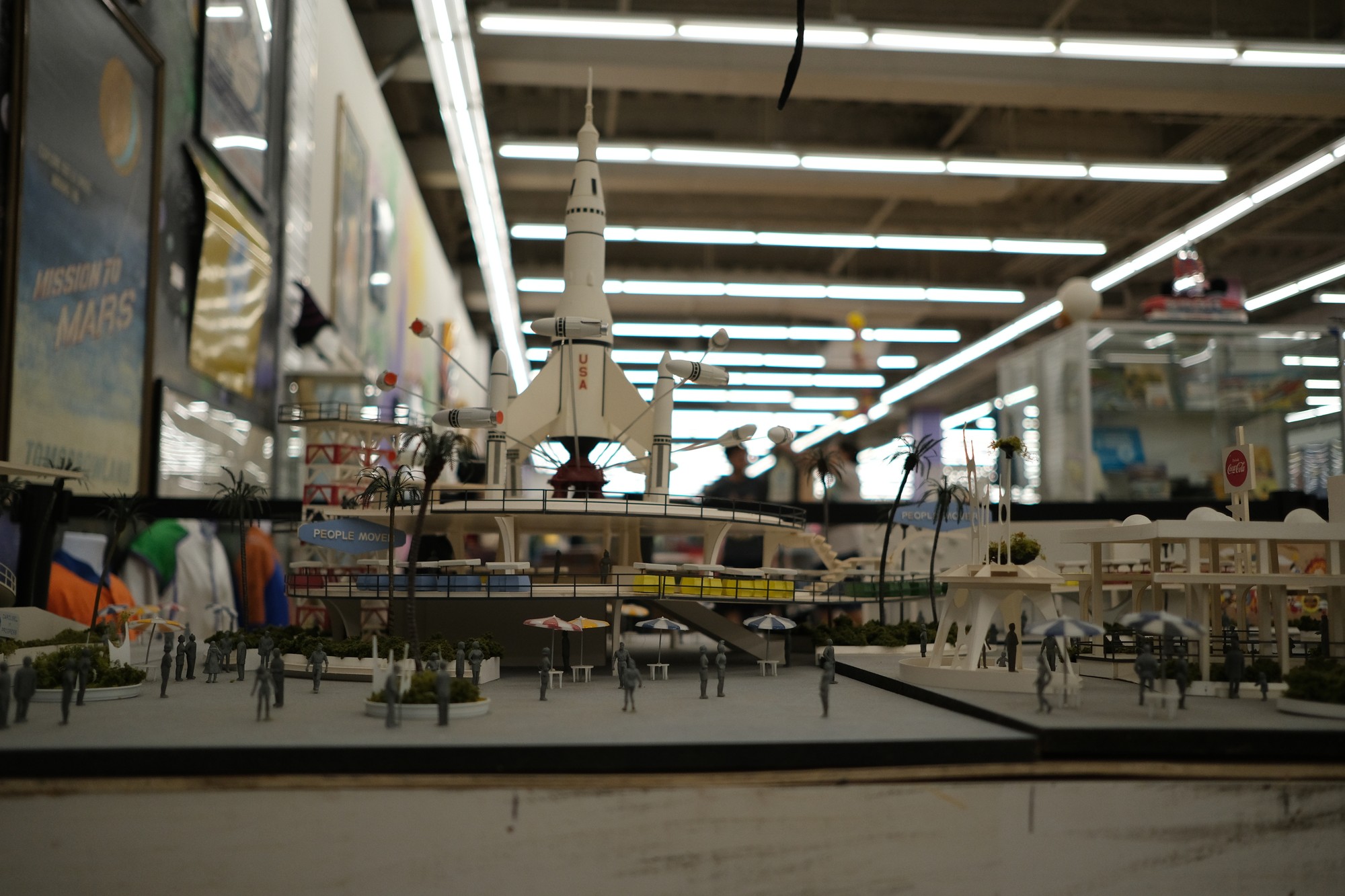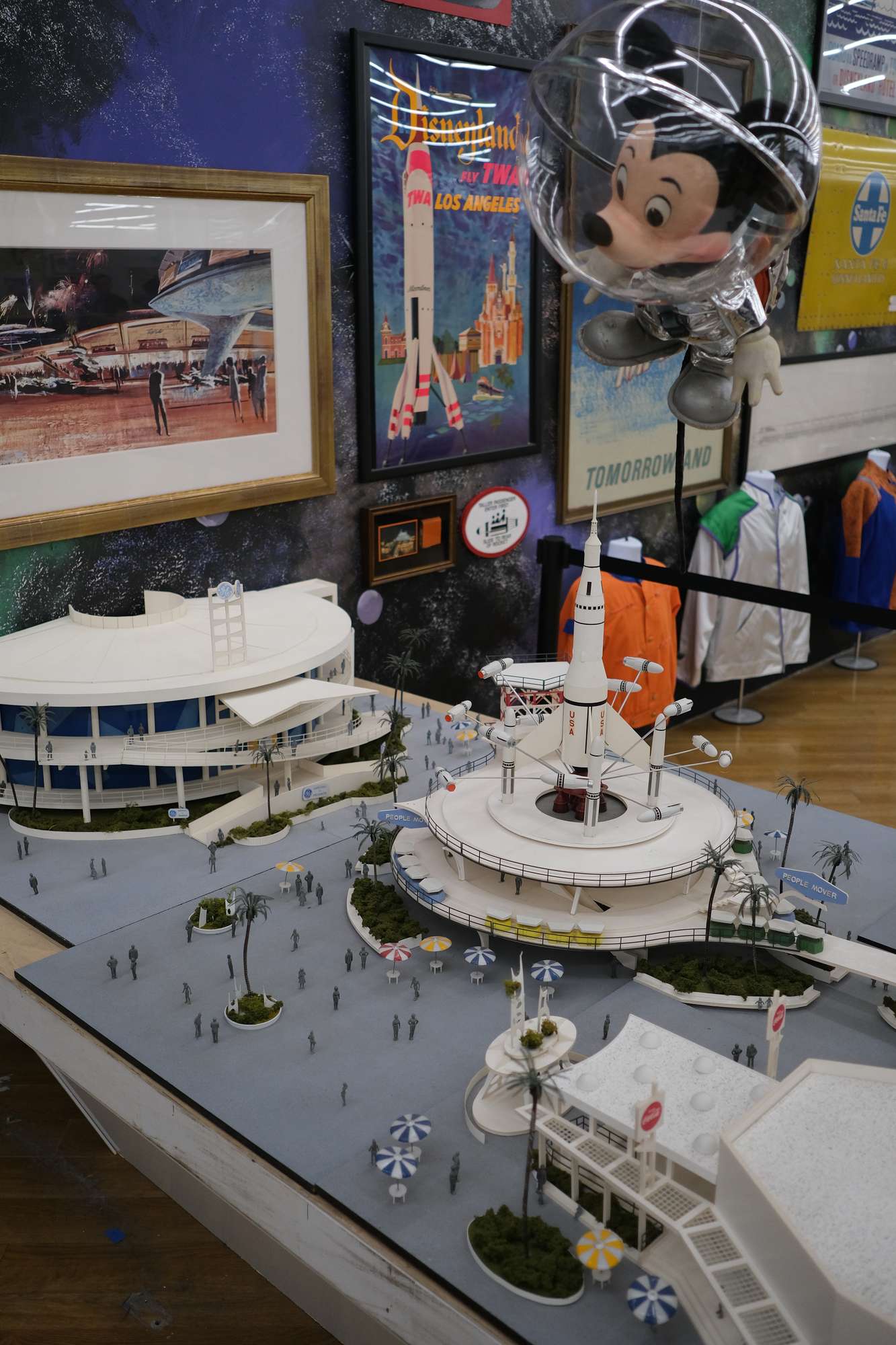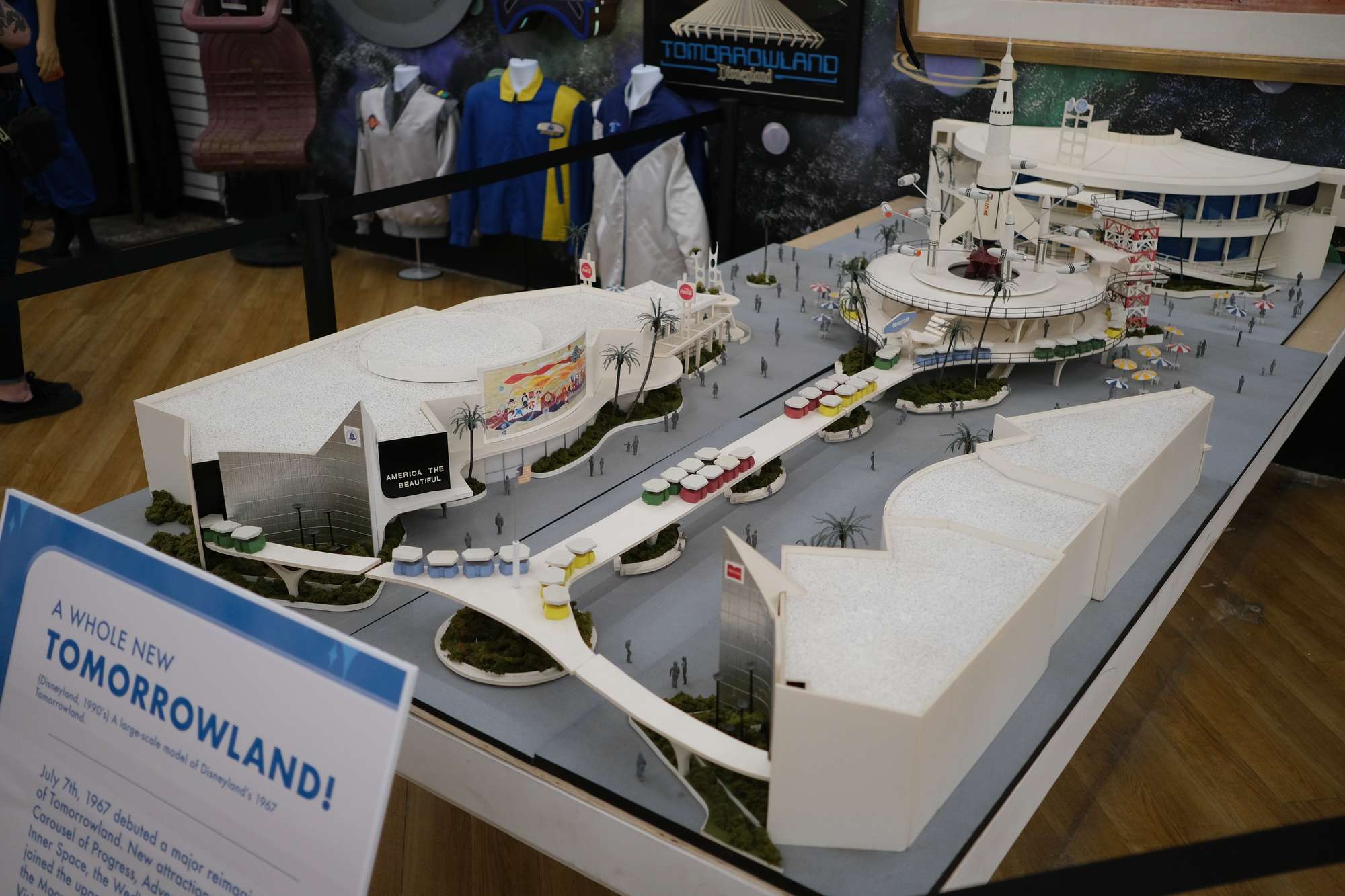 Final Photo Dump
Below are just a bunch of random photos from the exhibit to give more of a sense of what the gallery has on display. I highly recommend visiting it as the photos don't do it justice, but wanted to share for everyone to enjoy virtually.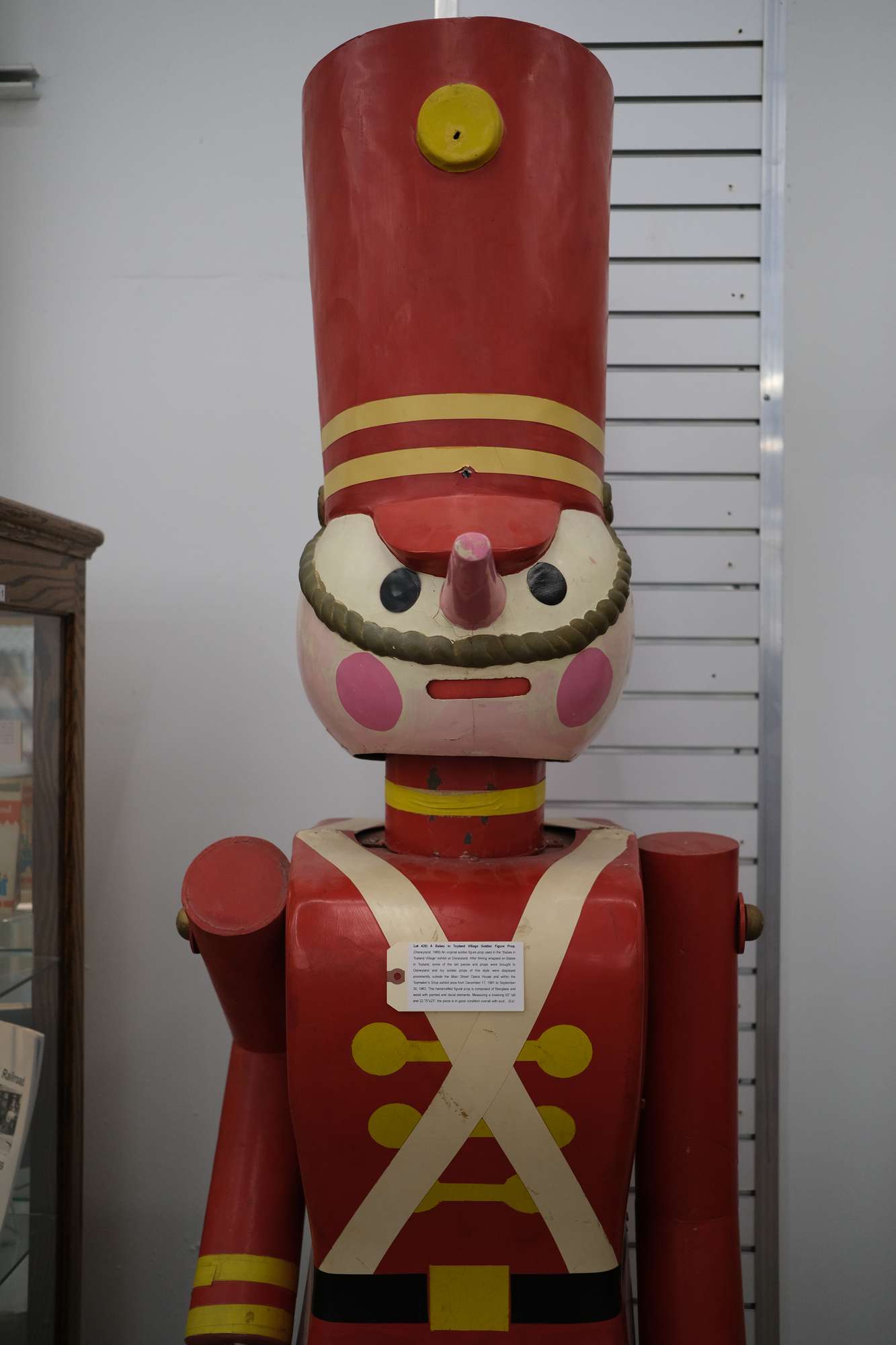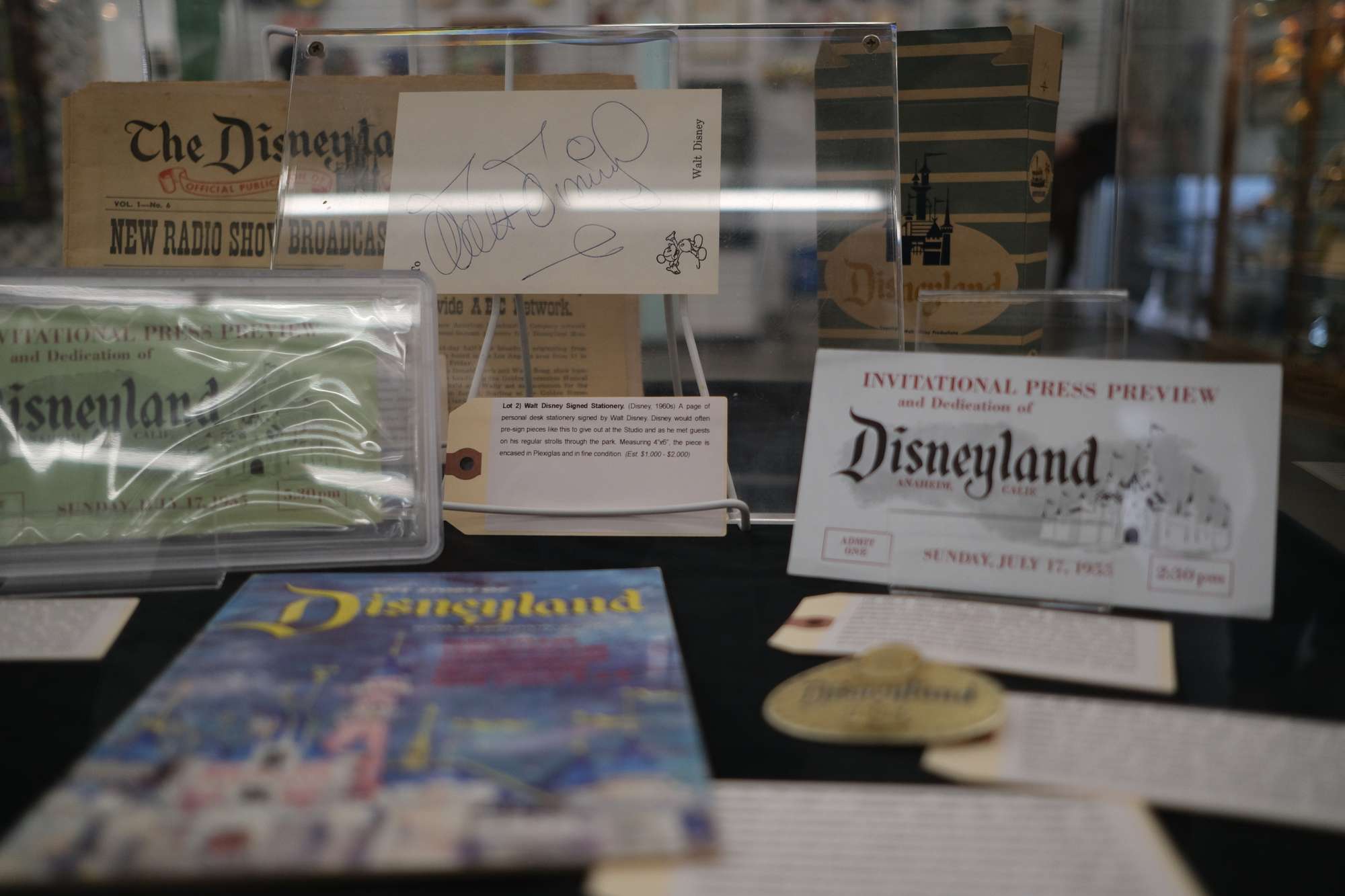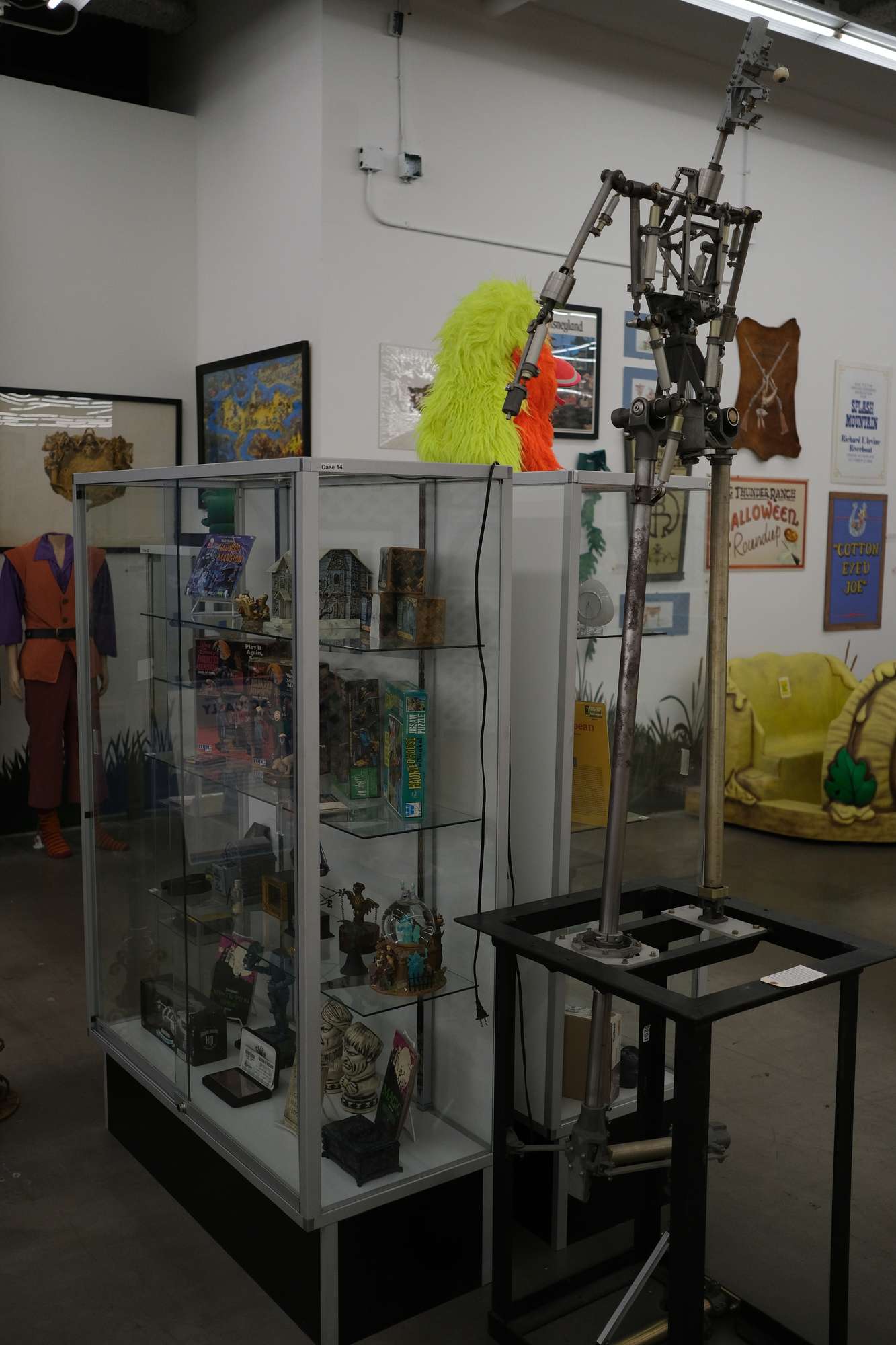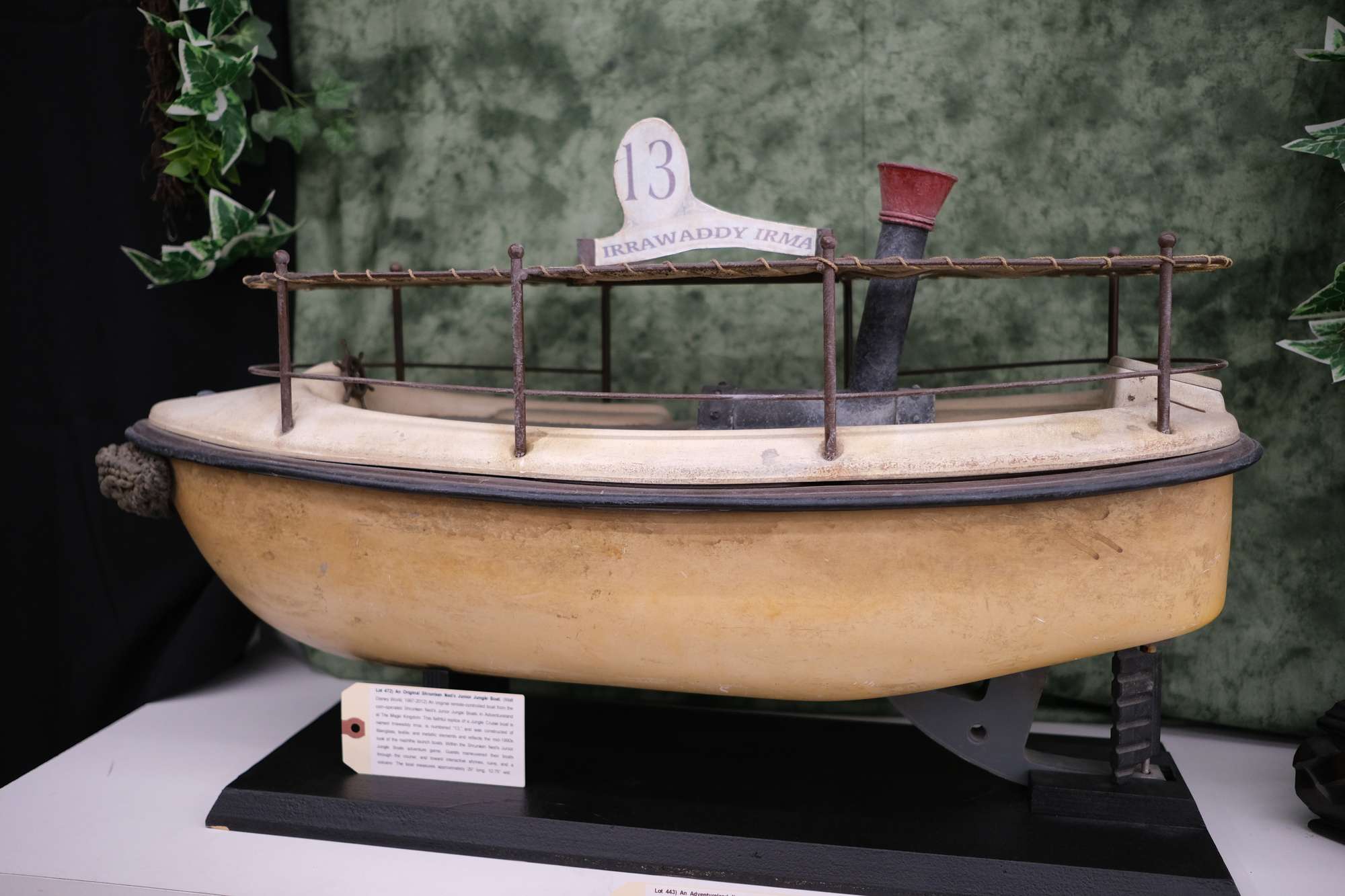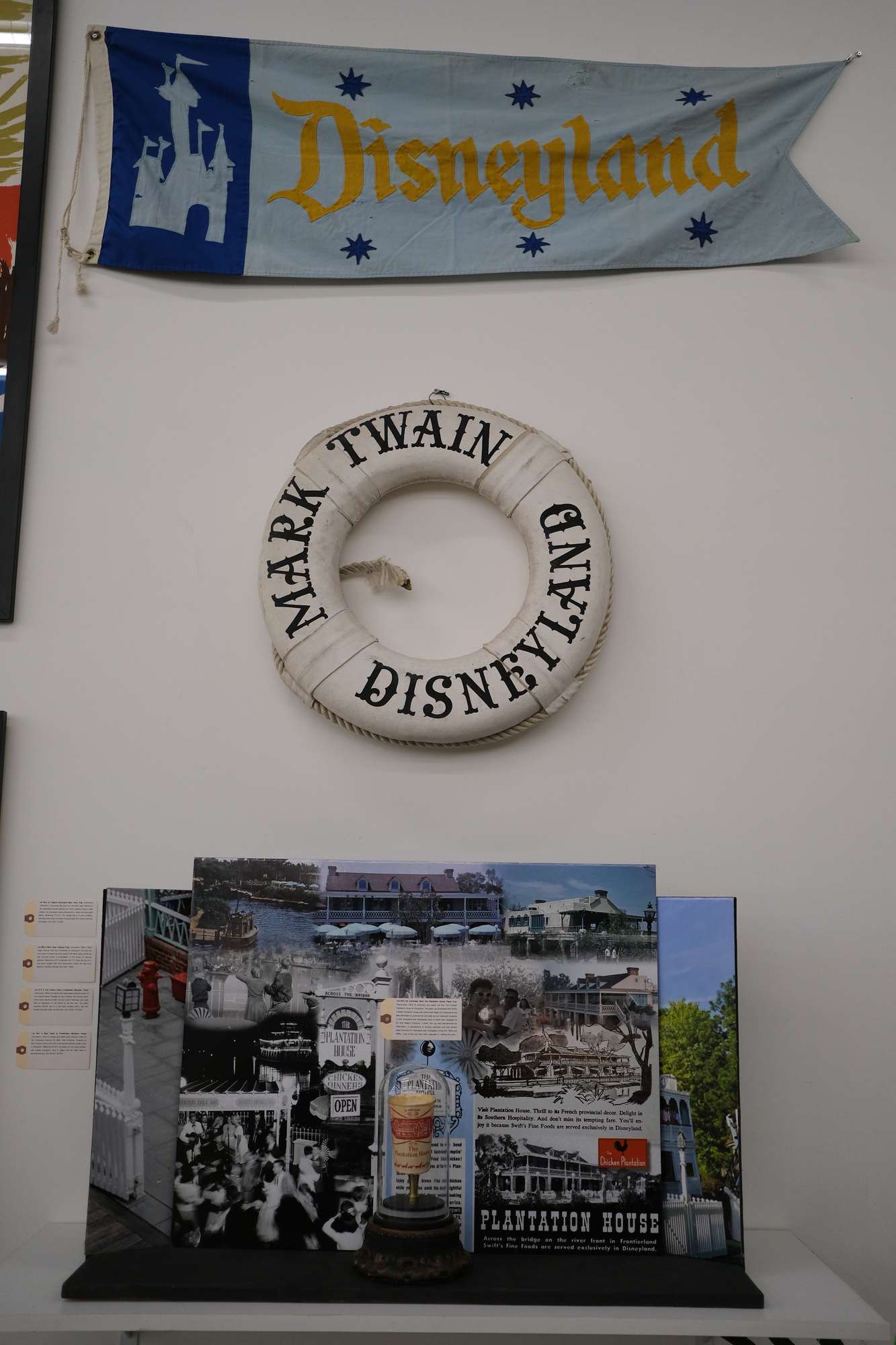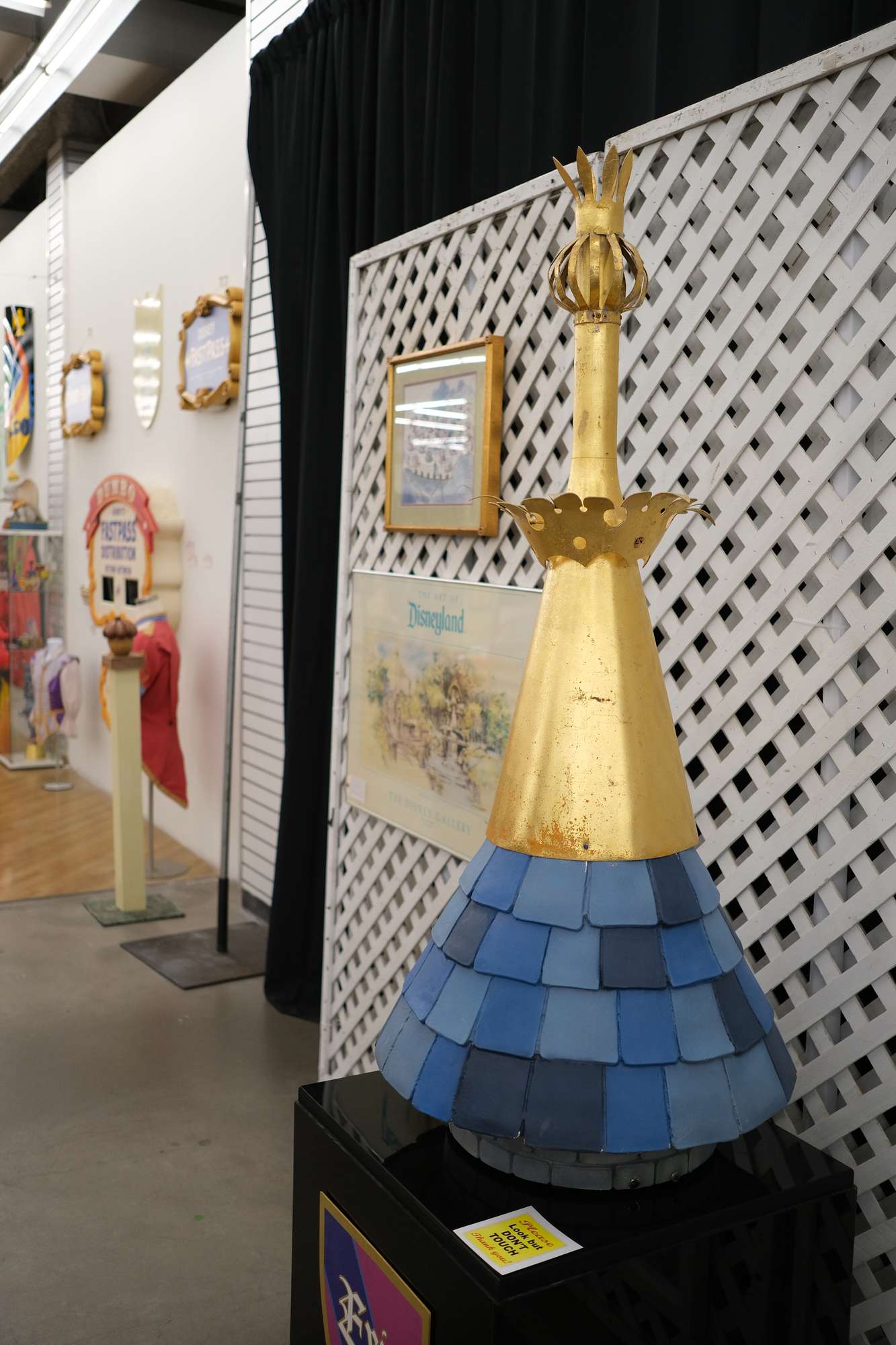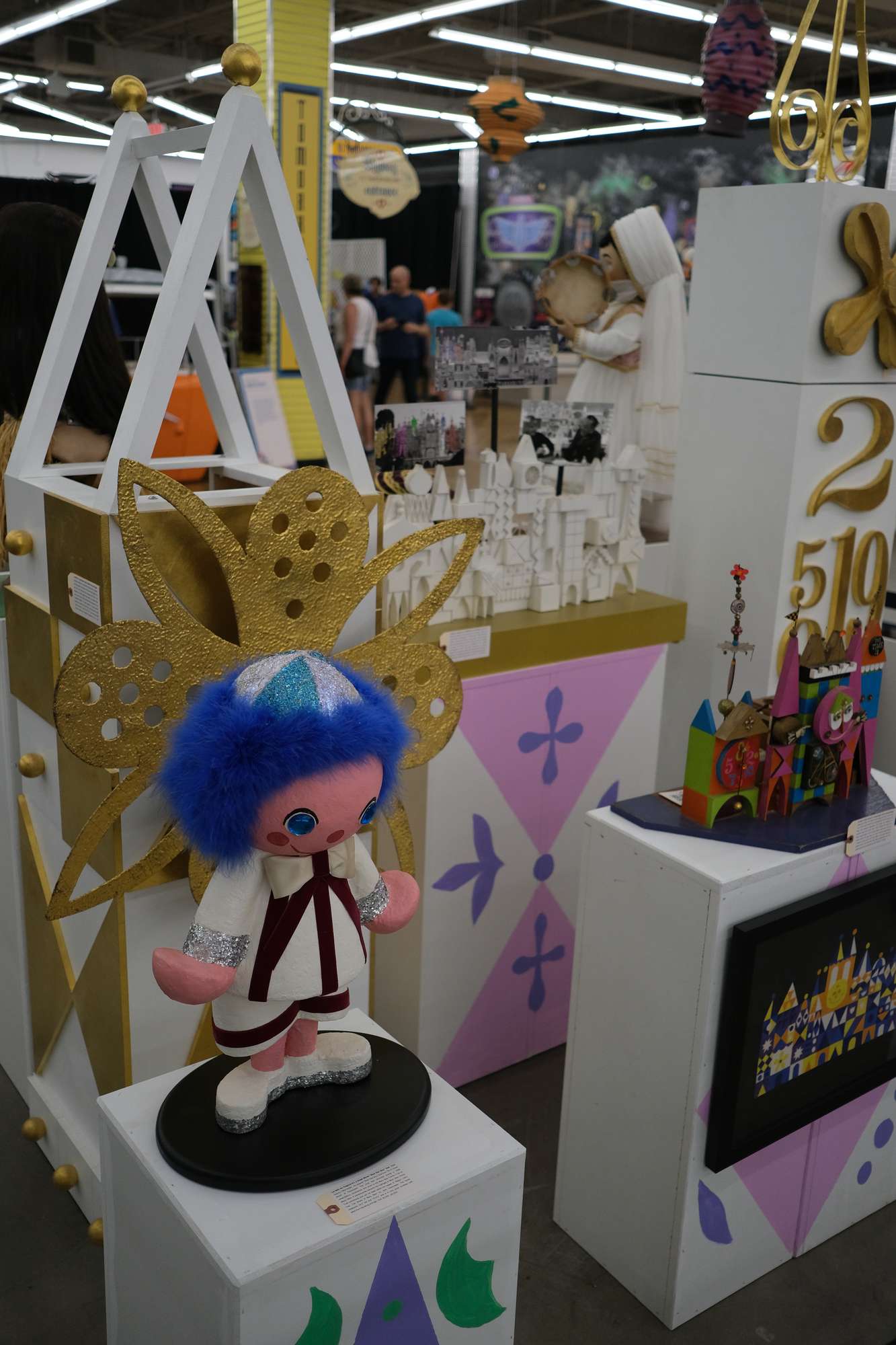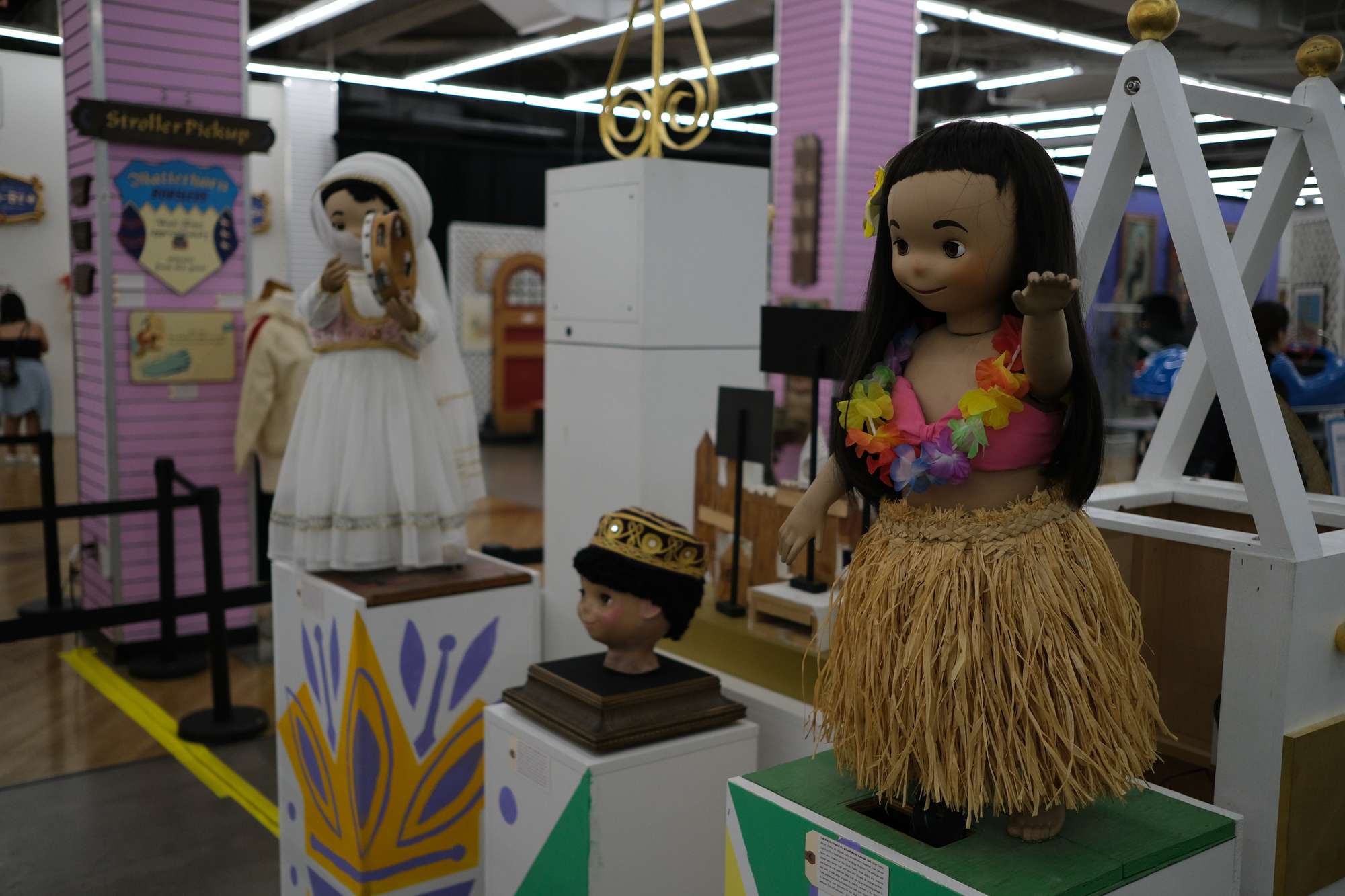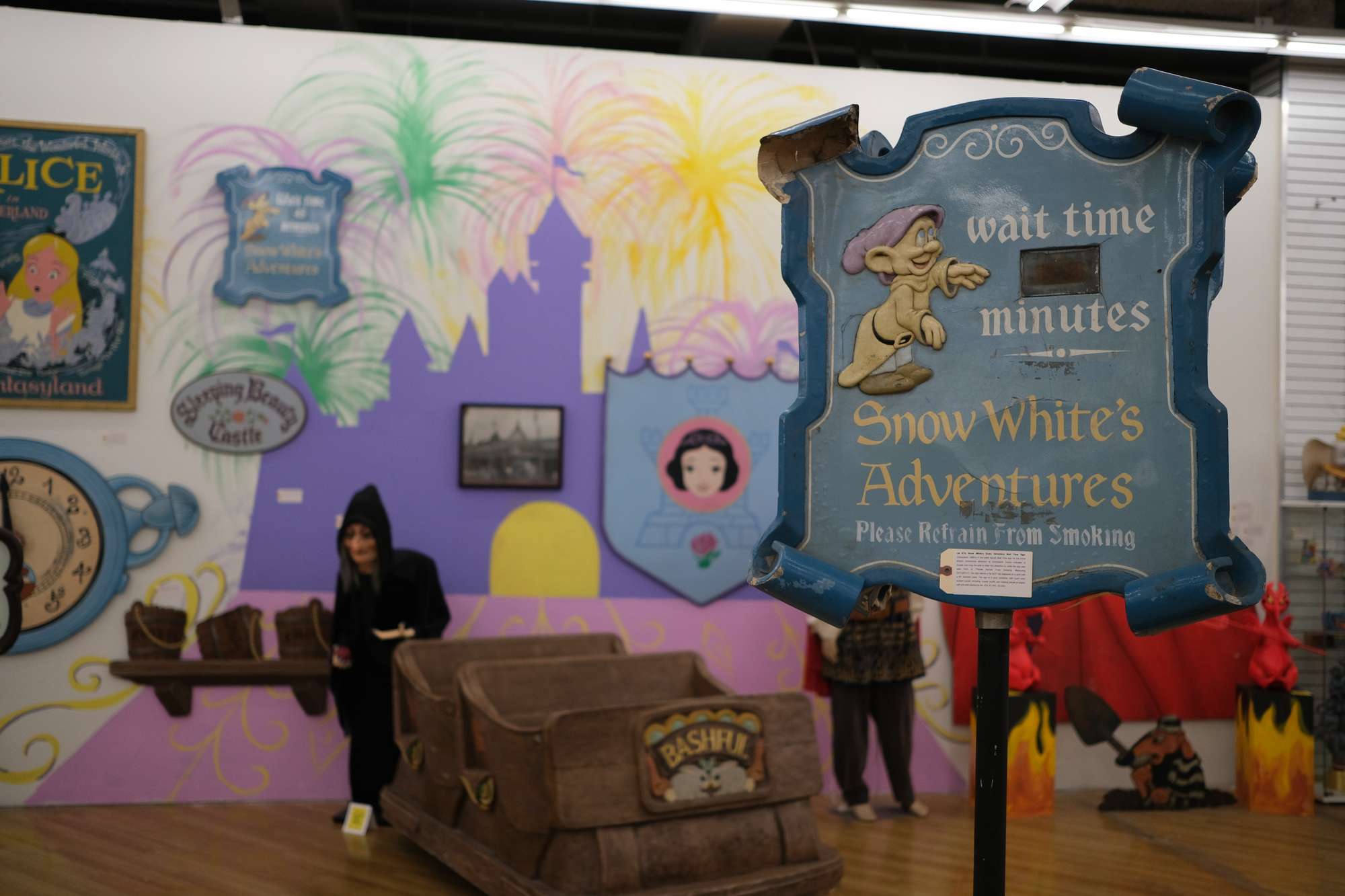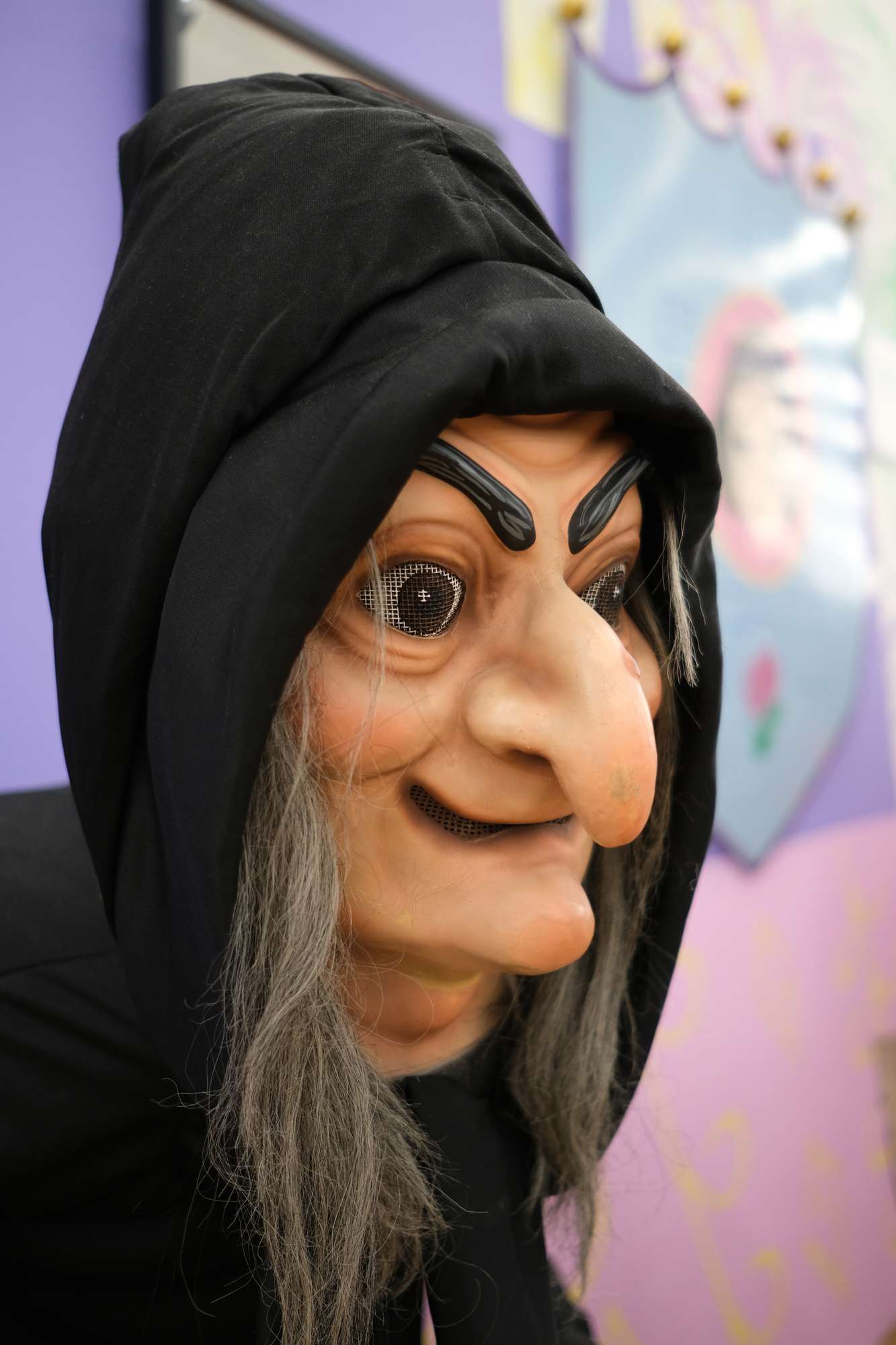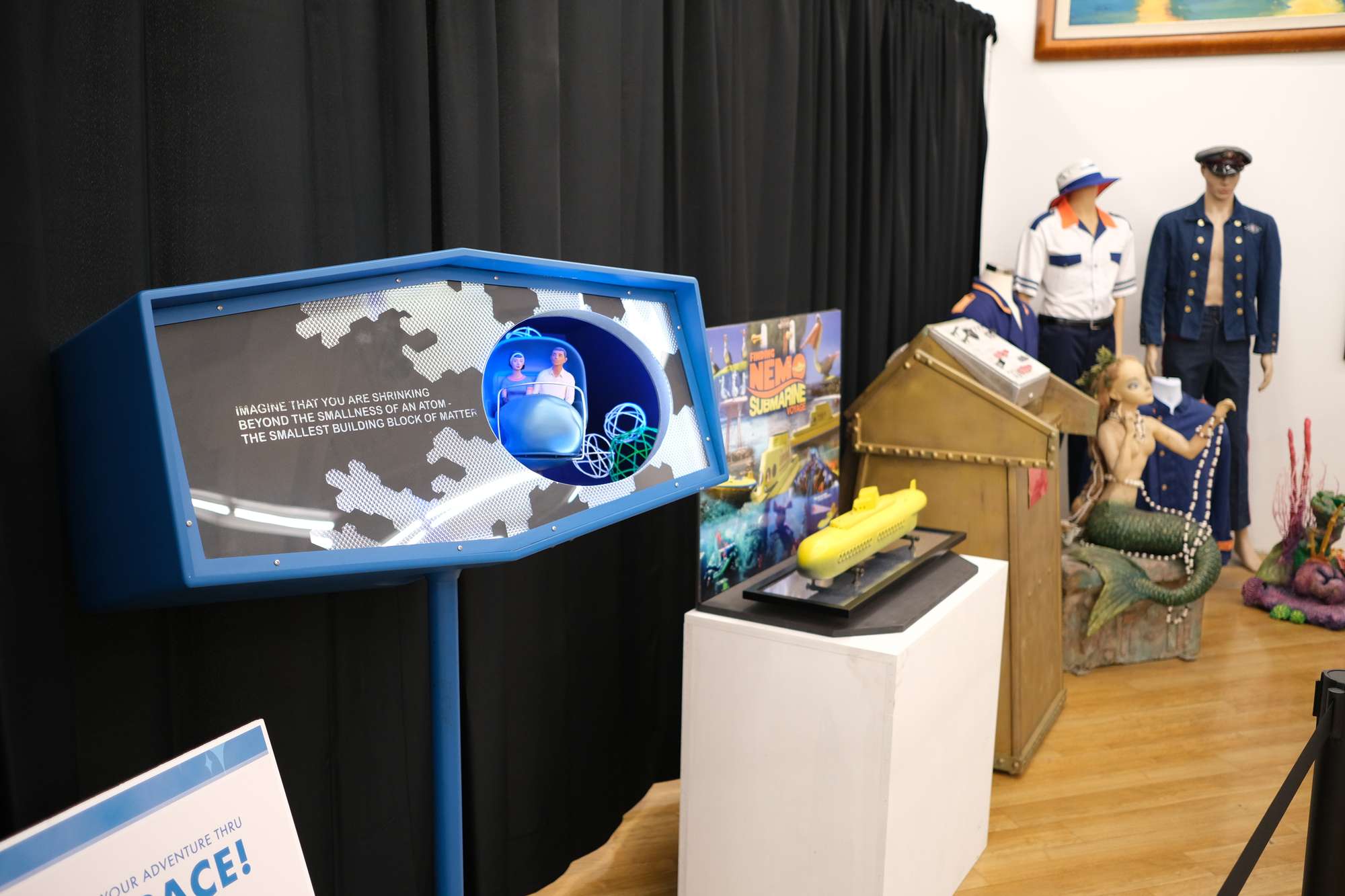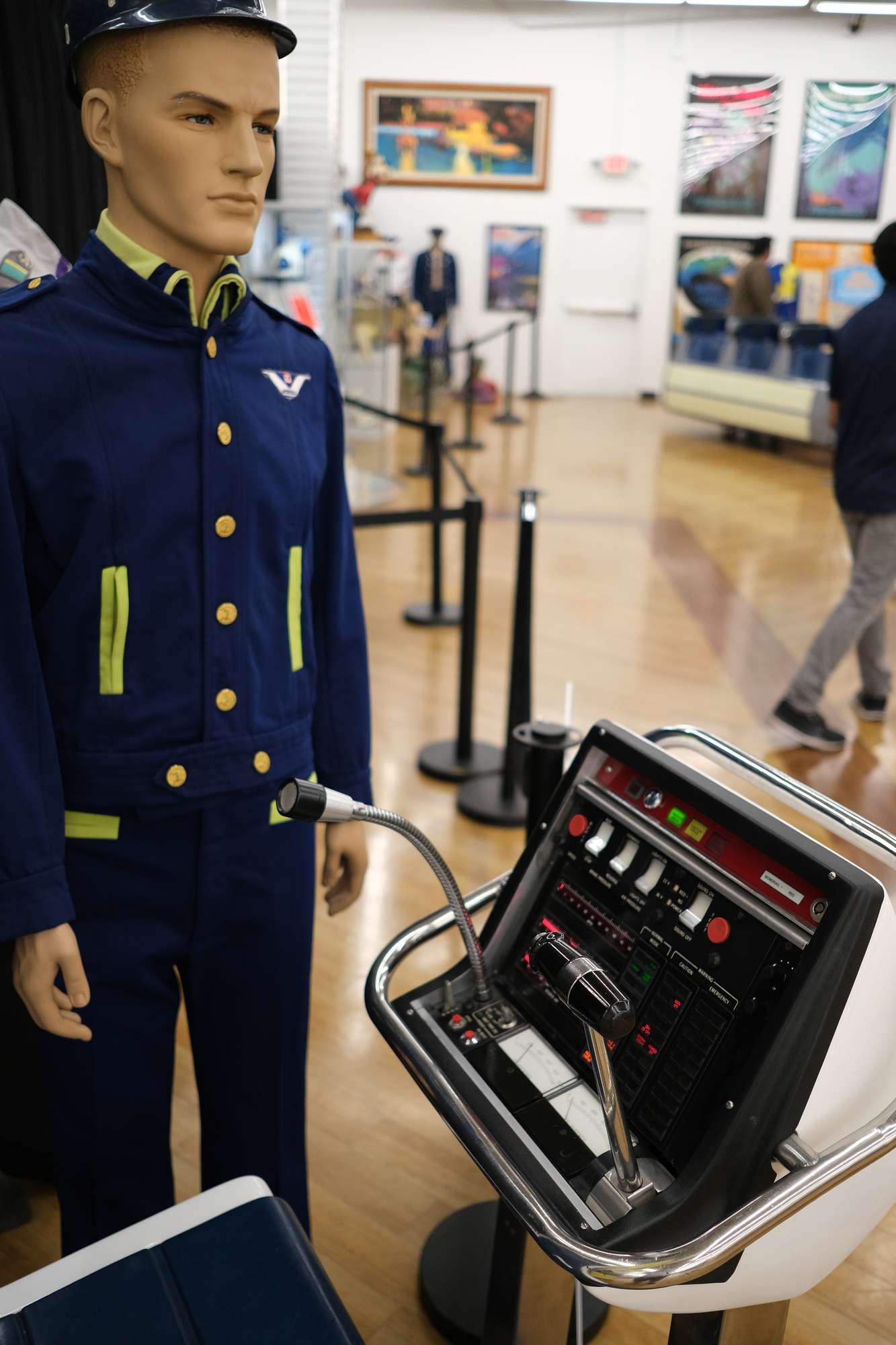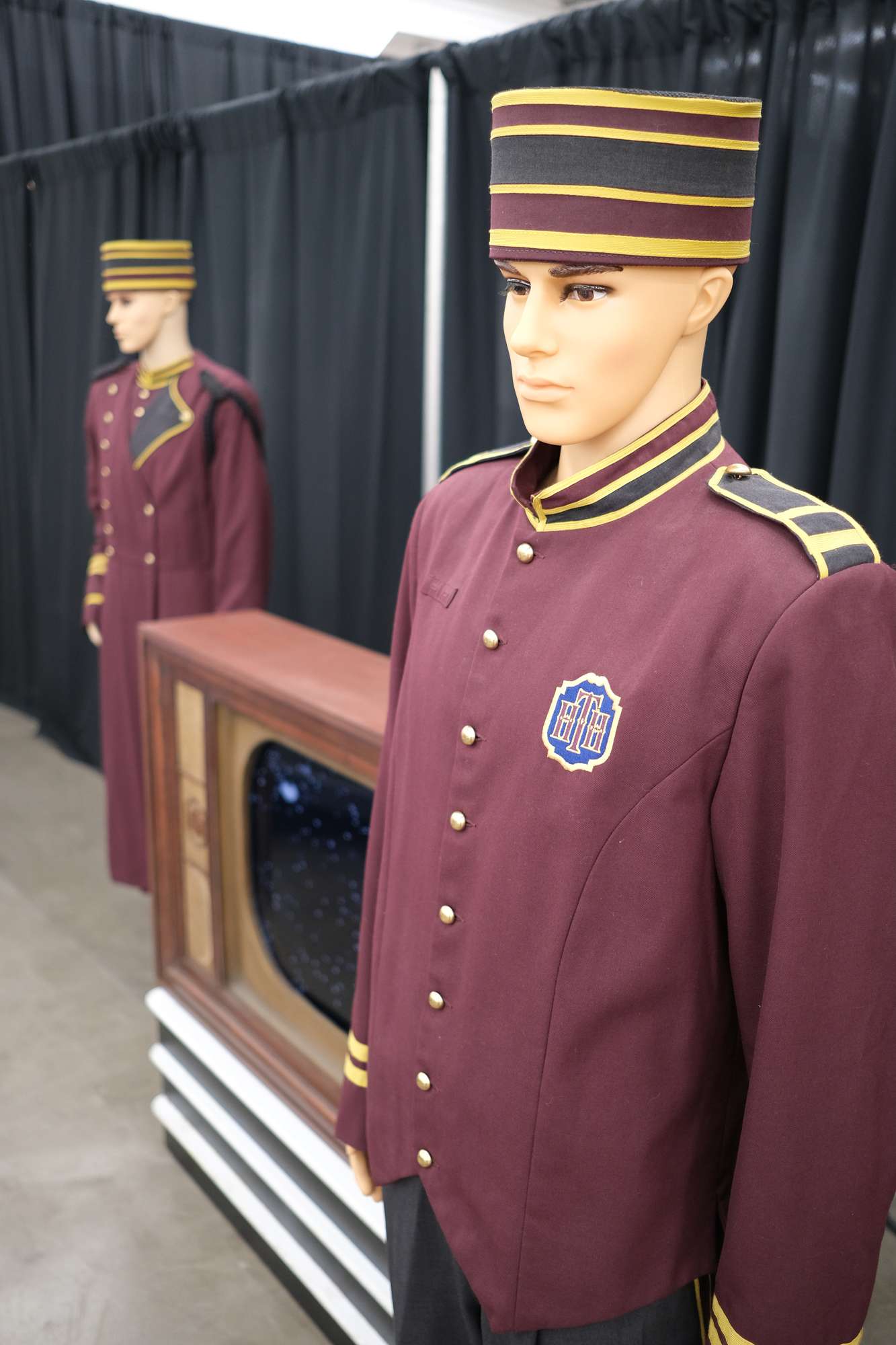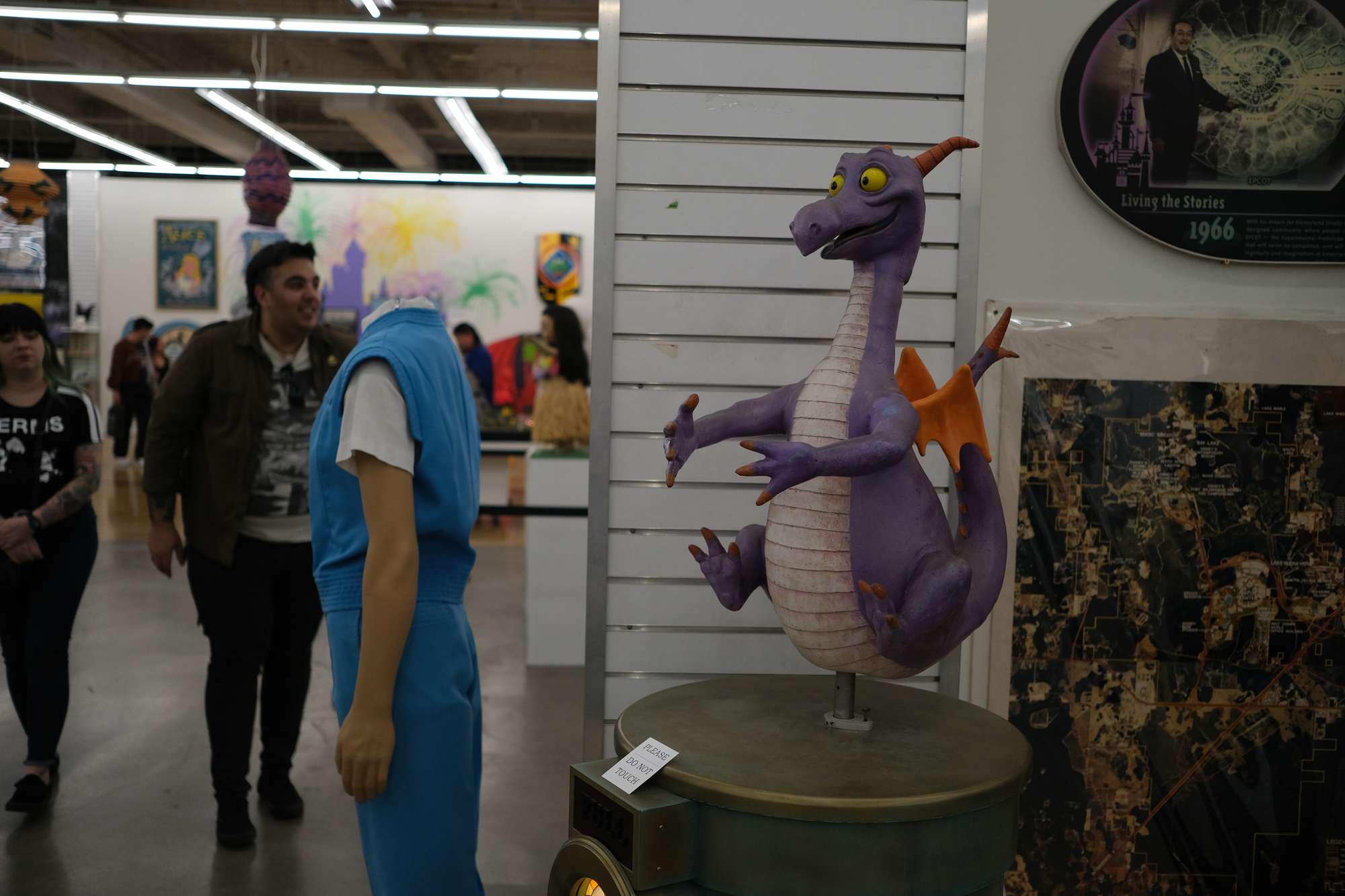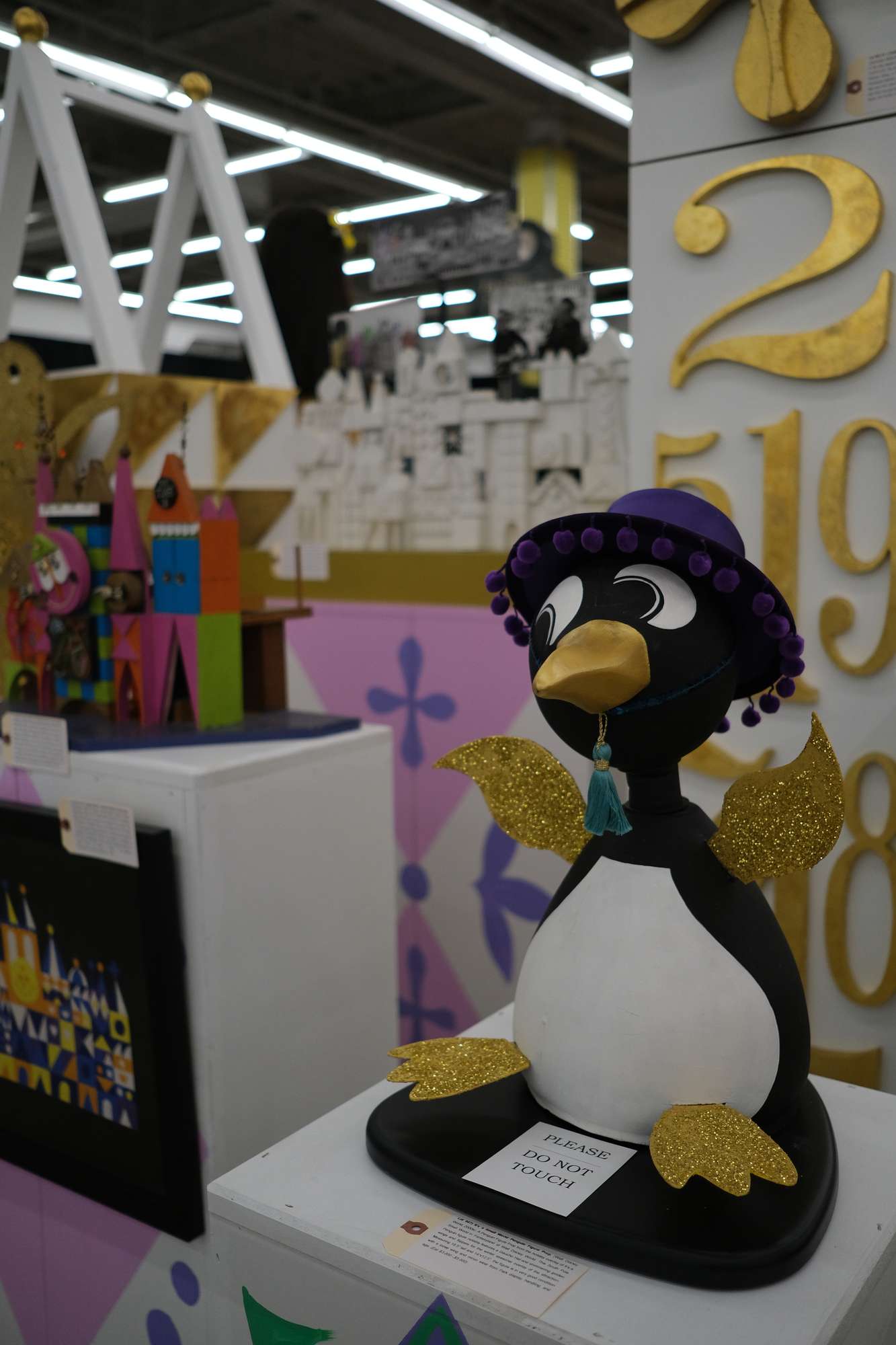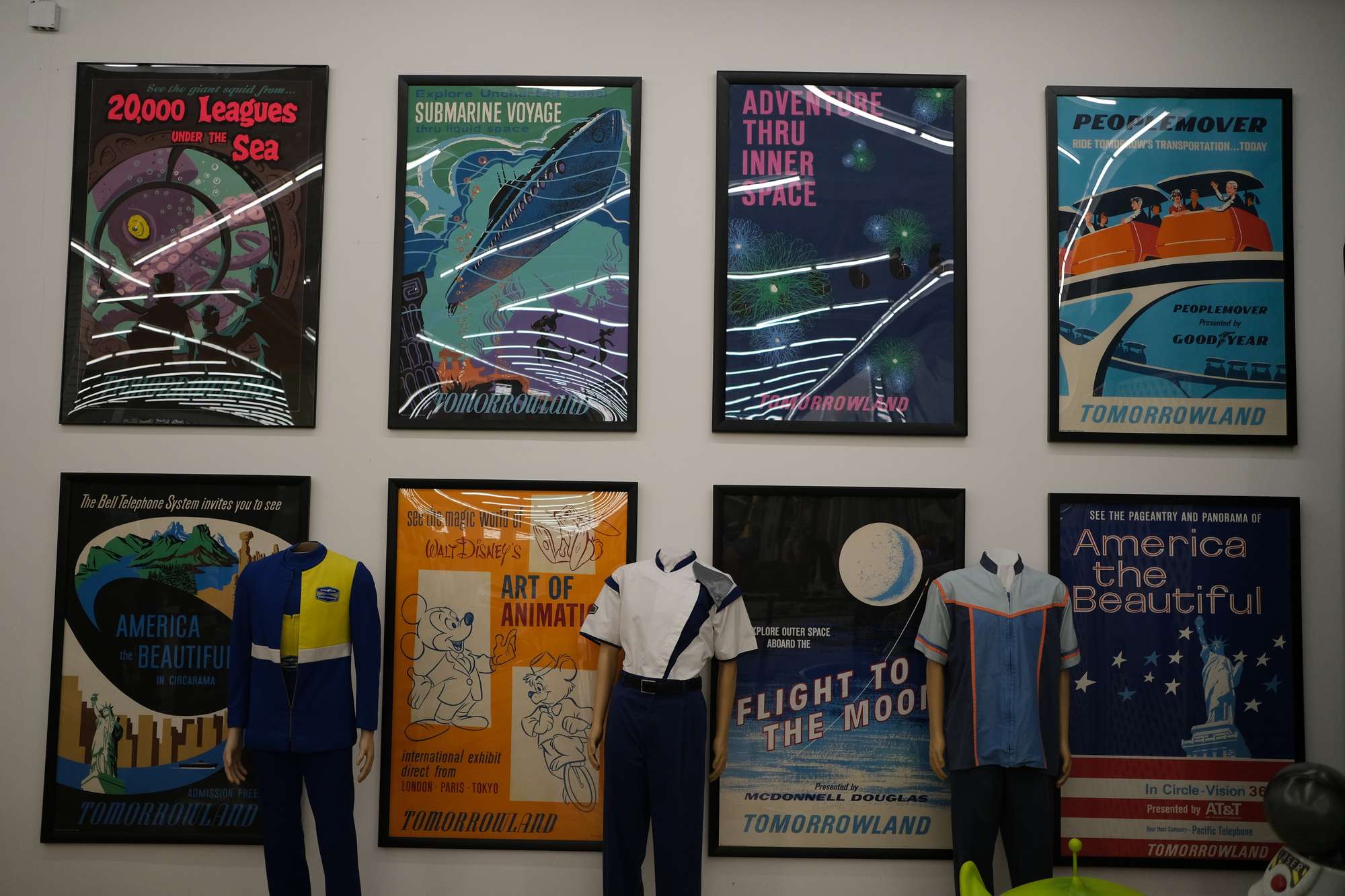 One Last Photo
This is a gift shop item, a Walt Disney autograph leather scrap book. No, I did not buy it, but it sure is tempting if one can get over the $3,500 price tag.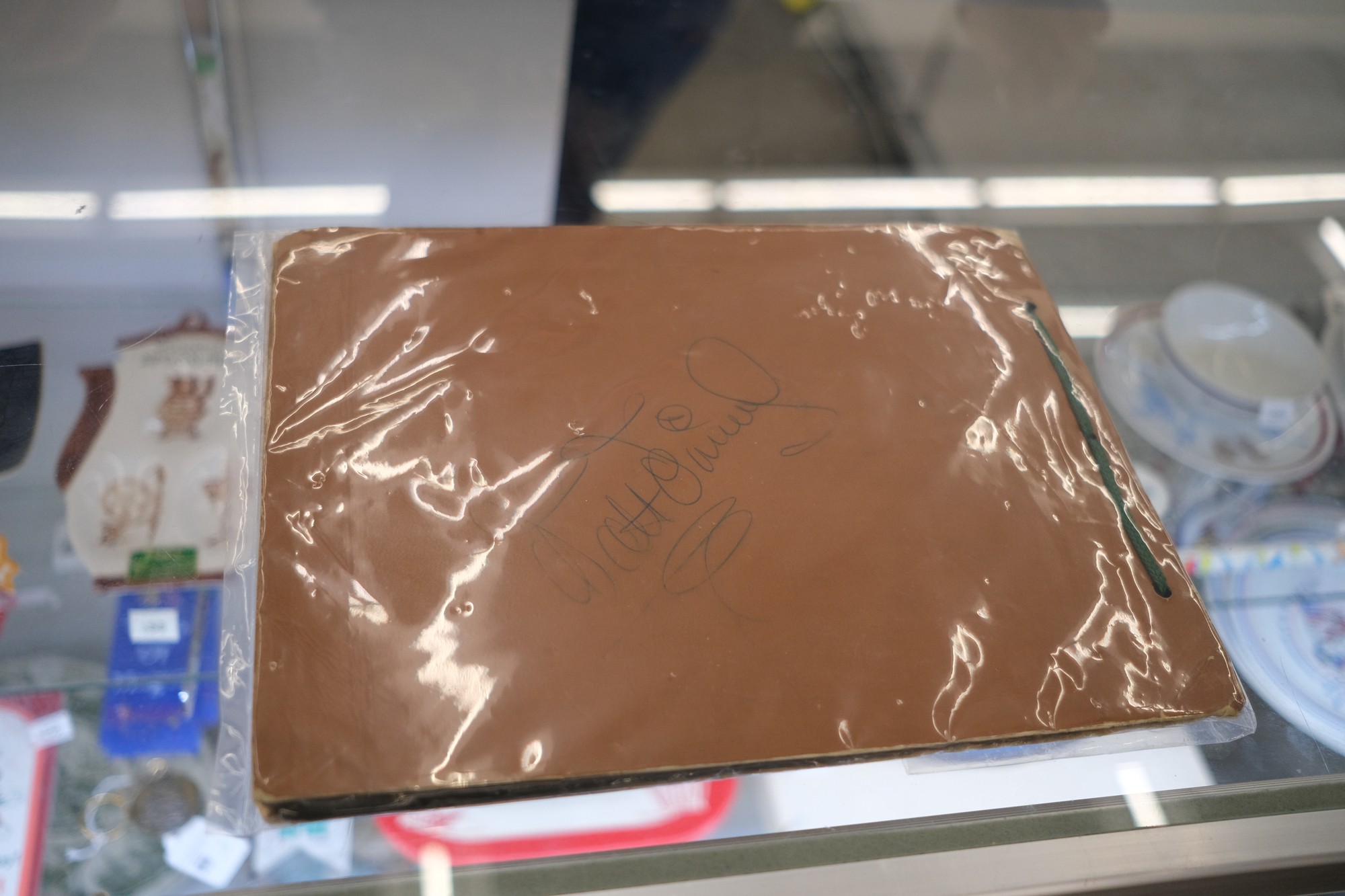 Thanks for visiting!