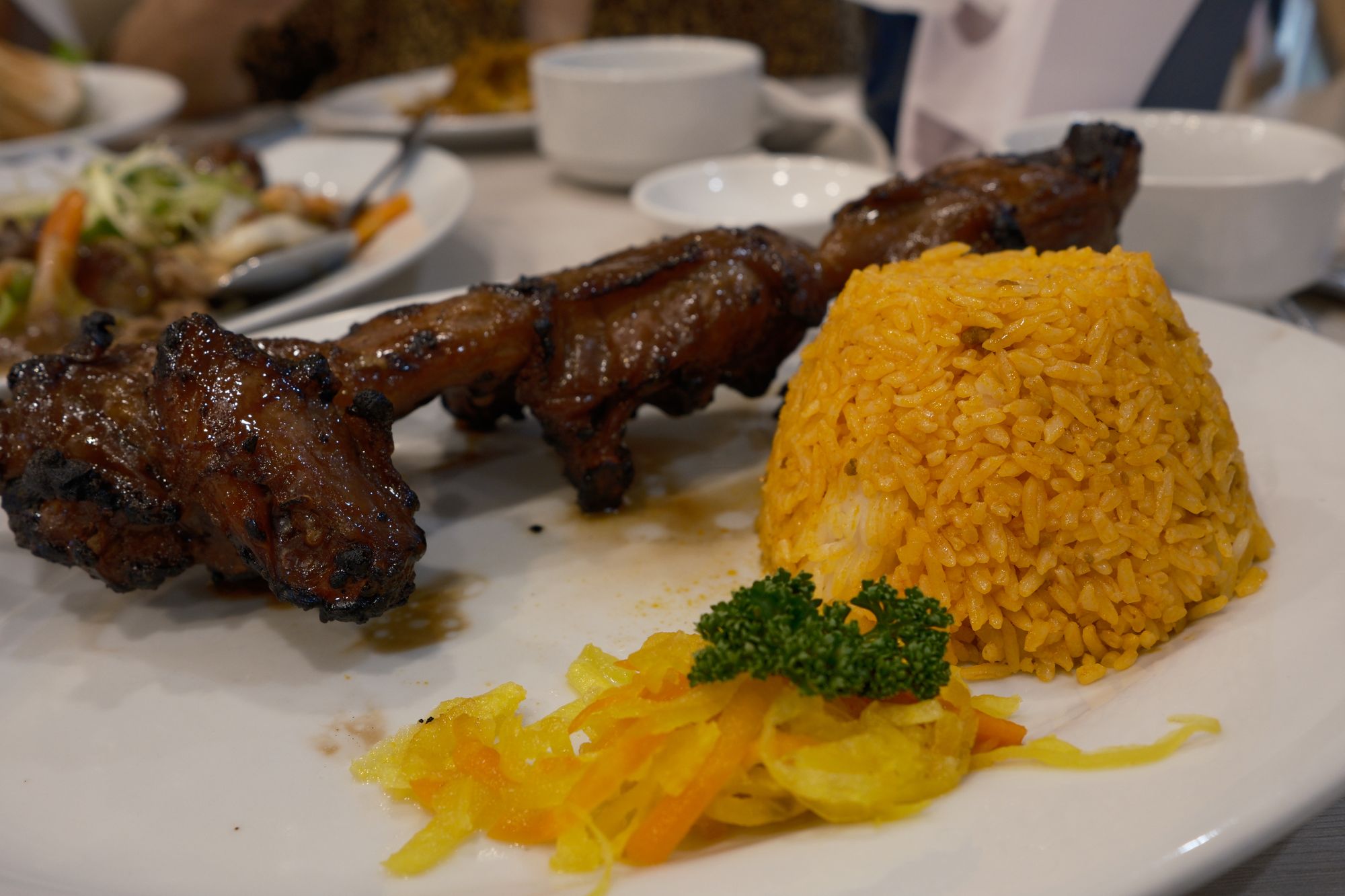 Foods of the Philippines
Random photos from things I ate while visiting the country
"The Aristocrats" Reataurant
A serving of their three piece chicken BBQ with rice + halo-halo for dessert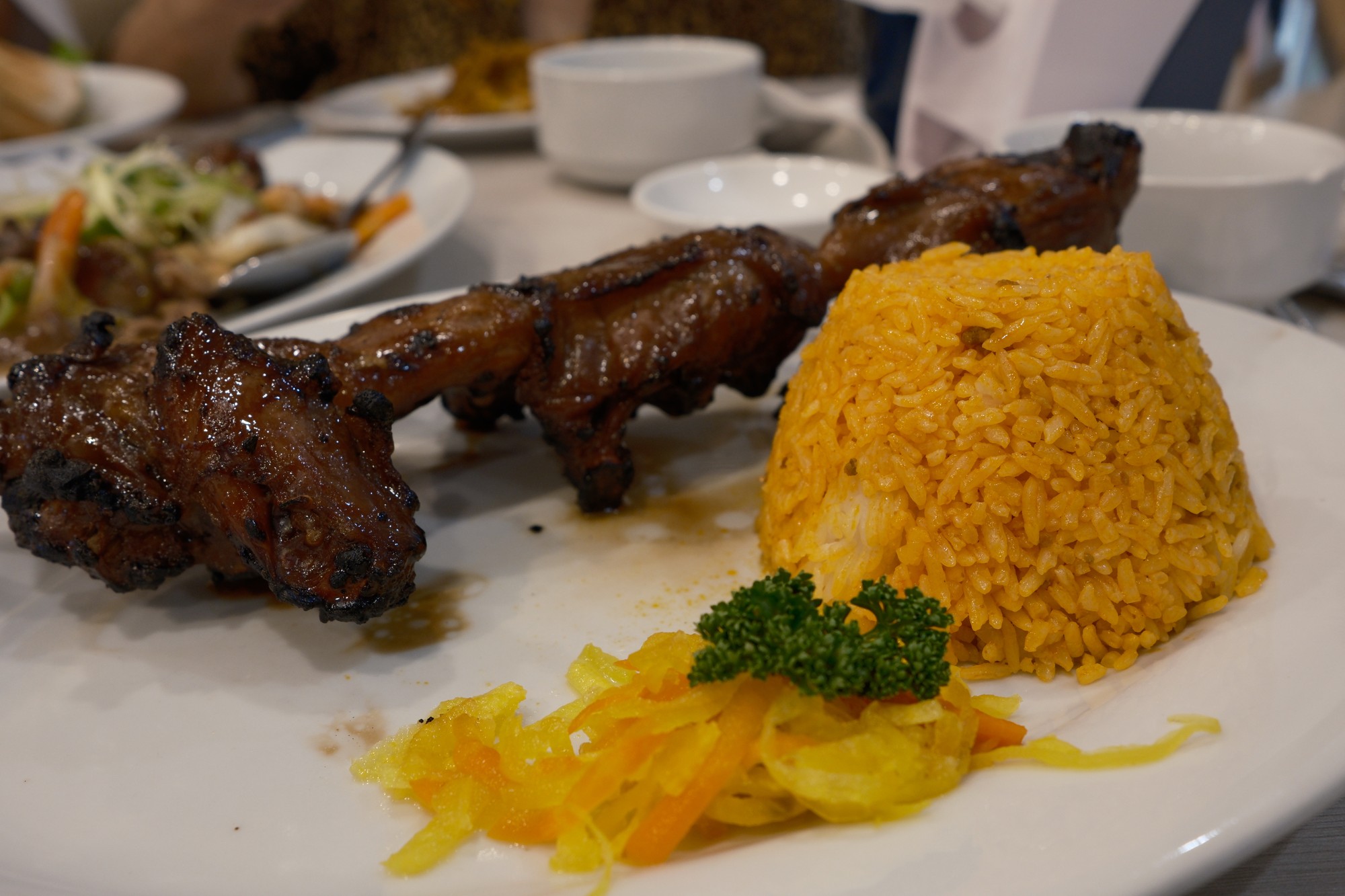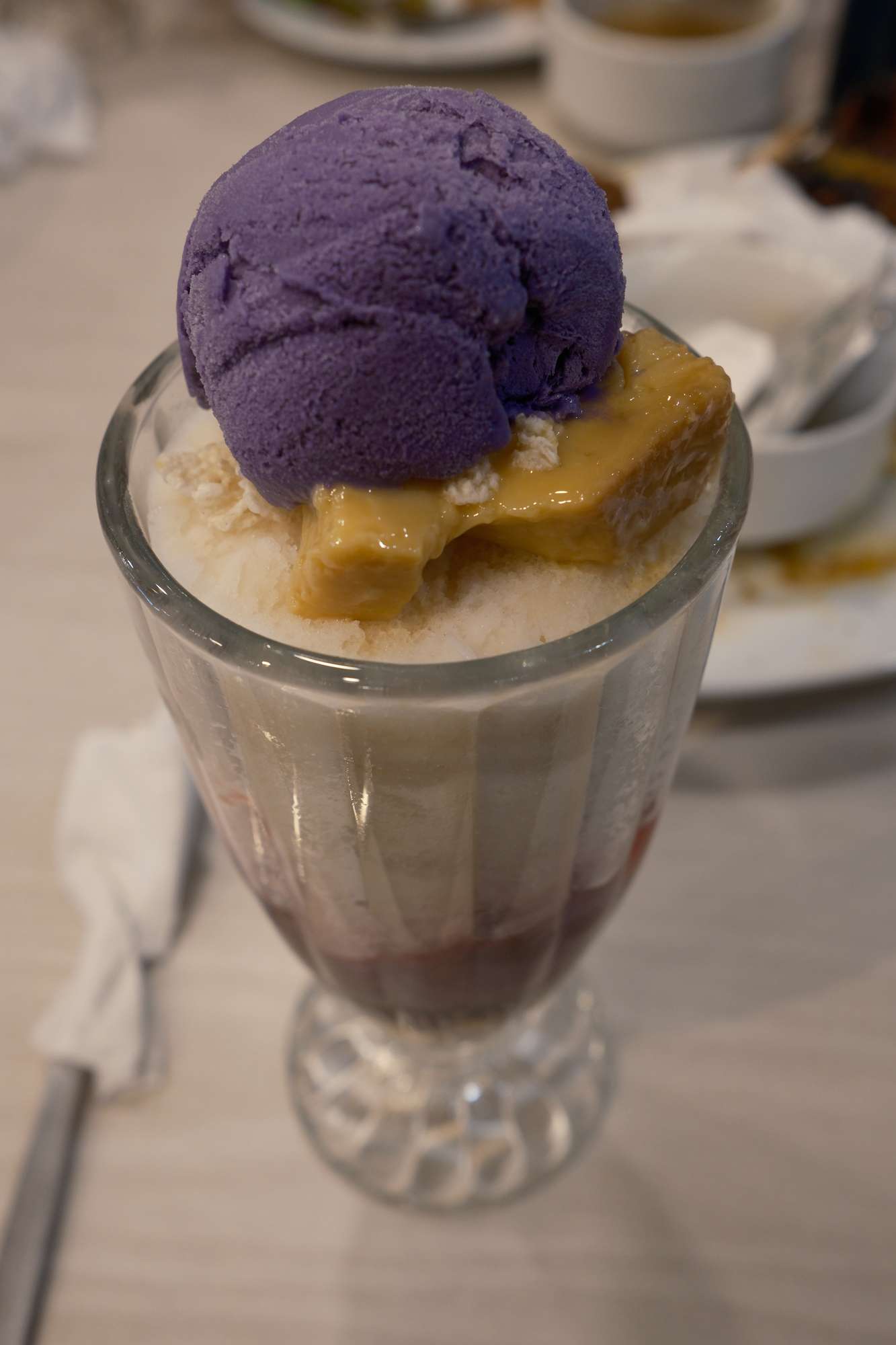 The "Halo-Halo"
Halo-Halo, which translates to "mix mix" in English, is just a mix of various ingredients topped with some shaved ice, condensed milk, and Taro ice cream to form a delicious dessert. This serving from "The Aristocrats" restaurant used a unique blend of shaved ice + milk to form a more slushy mix, giving a smoother texture to the popular dessert.
"Pepper Lunch"
A quick service option found as SM Fairview mall, which serves raw ingredients on a hot, sizzling plate. The raw meat, egg, and fried rice all cooks together where I'm left to enjoy a delicious hot meal. Below is their #2 - a teriyaki beef plate served with fried rice and a raw egg.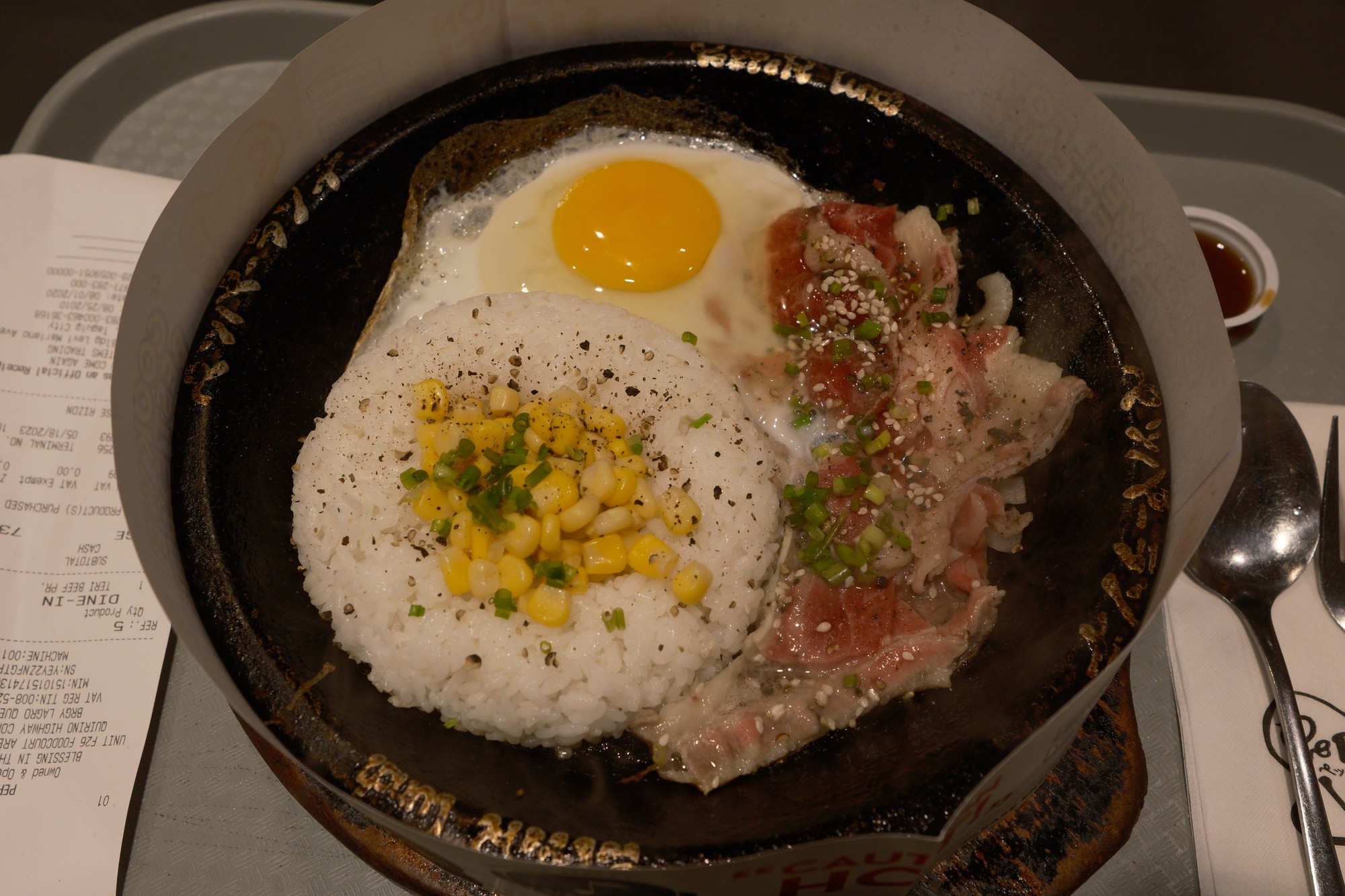 Buddy's Restaurant
From their Facebook page, "Buddy's is a Pahiyas festival-inspired restaurant from Lucban, Quezon that serves homegrown Filipino." Here, I ordered their Spaghetti with Mushroom and Bacon, which was more of a filipino twist on spaghetti featuring a sweeter sauce.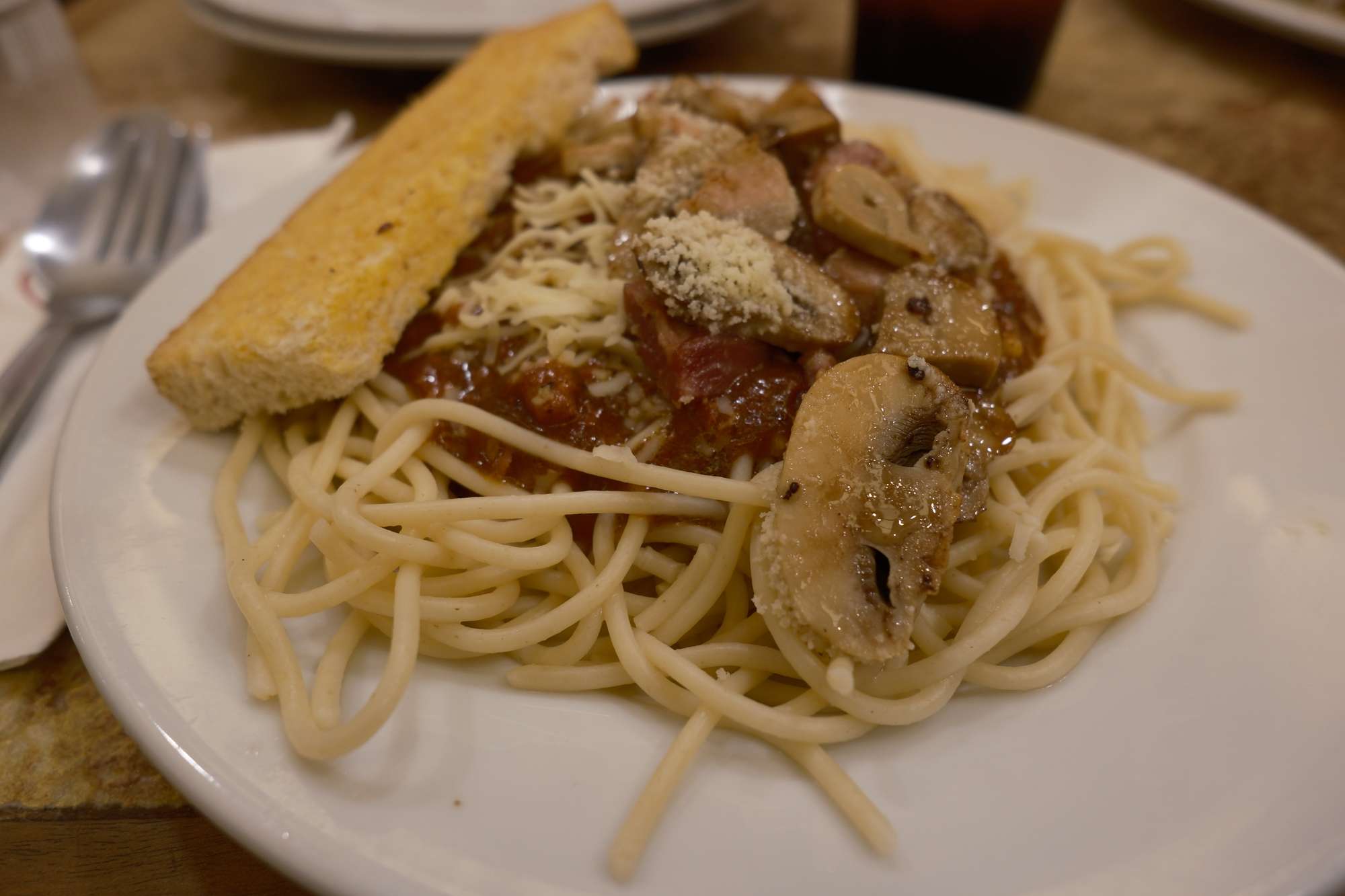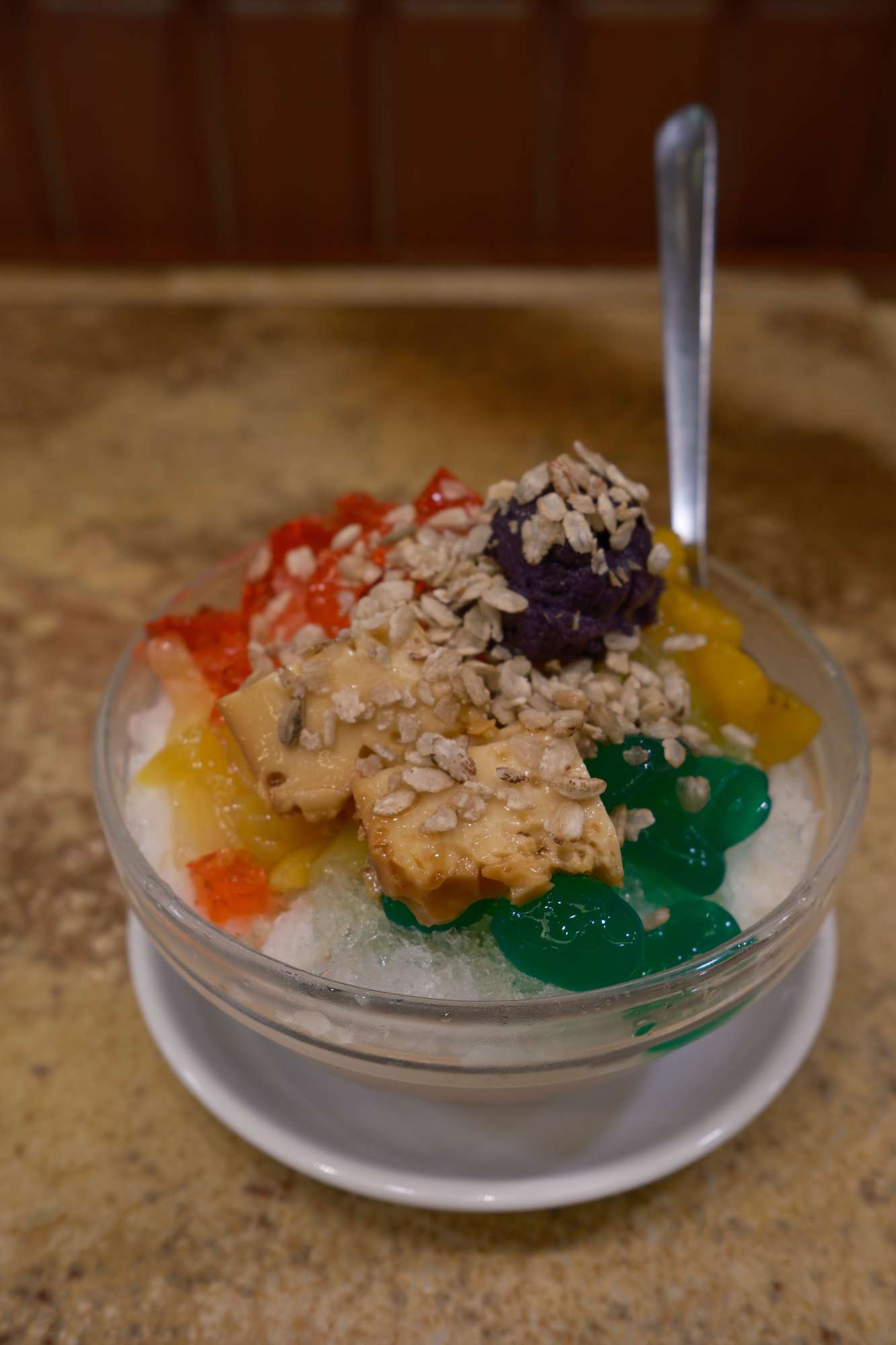 Another Halo Halo
This halo halo was a variation from Buddy's restaurant
Mary Grace Cafe
Sirloin Beef Tapa for lunch and…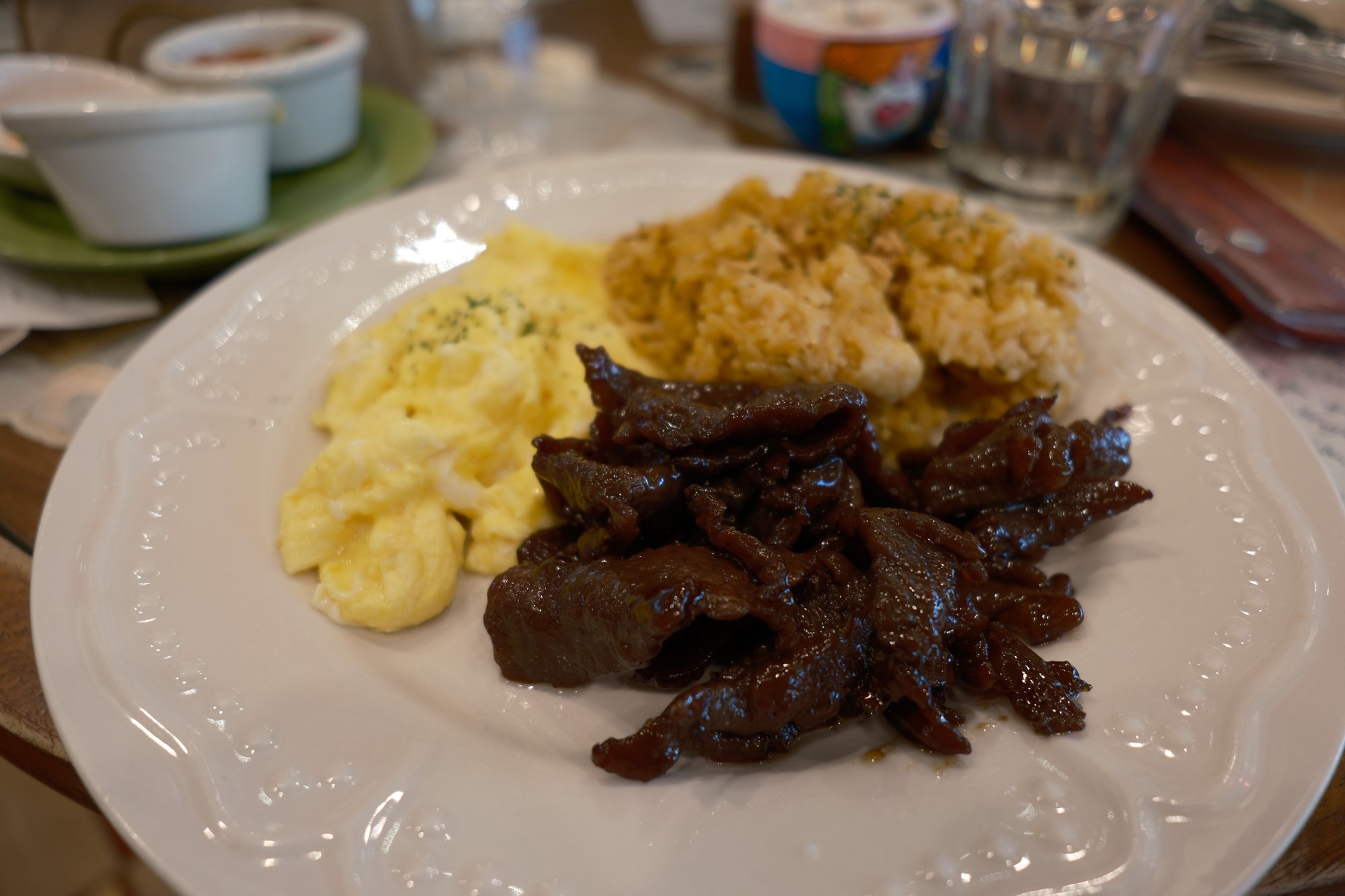 a chocolate truffle cake, and a chocolate cake - served on two different days